I can't remember the last time I cooked an Indian meal. Last week we had a couple come and stay with us, and we had homemade Indian meals for two nights in a row. I had parathas for the first time and it tasted so good with curries that I can't get it out of my head now! I am glad that one of my Indian friends agreed to make me a batch of parathas when she makes them in the future. She refused that I pay her for that so we did an exchange. Isn't it a good idea?
Homemade parathas are much better than frozen. Well, it seems like I am going to cook Indian food more often now. I have also stocked up my spice rack with some Indian spices.
I made this dish using long skinny eggplants that you normally find in Asian grocery shops. They are seasonal and I thought I would use them instead of zucchinis. If you can't find them, use zucchinis or replace with 1 big Eggplant.
This dish is simple and requires no fancy spices. You can have it with basmati rice or any kind of roti. Go easy with roti though as it's high in calories. As a guide, I suggest having 1/3 of the amount of rice you would normally have and a piece of roti. But if you have small roti, then feel free to have 2 pieces. I know I will!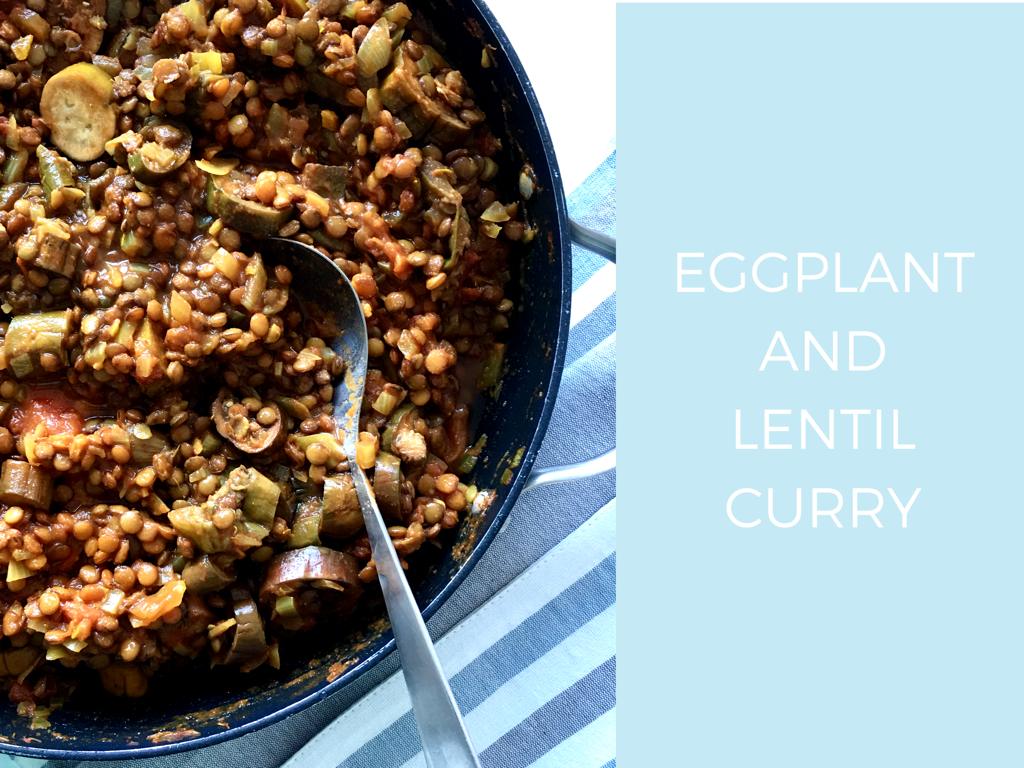 Eggplant and Lentil Curry
Ingredients:
2 tablespoons coconut oil
1 large onion
10g fresh ginger
2 carrots
5-6 long skinny eggplants (can be substituted with zucchini or 1 regular eggplant)
2 tablespoons tomato paste/sauce
2 Teaspoons Ground turmeric
2 teaspoons ground cumin
1 teaspoons ground cinnamon
1 teaspoon chili flakes
1 can tomatoes
1 can lentils
Salt and pepper to taste
Method
Finely chop the onion and ginger. Dice the carrots and eggplants.
Fry the onion and ginger until fragrant in a big pan on medium heat. Add in the tomato paste and spices, then stir for 5 minutes. Add in the carrots, eggplants, canned tomatoes and lentils. Mix thoroughly. Let simmer for 30 minutes. Stir occasionally to ensure even cooking. Season with salt and pepper.
Enjoy!
Written by Lismi Wong
The post Eggplant and Lentil Curry appeared first on Usana Health Sciences Organization.