I enjoy using a mandoline so much that I made Zucchini Noodles again! If you don't own a mandolin or spiralizer, simply grate them and the texture will just be finer. If you are good and fast with knife, julienne them (cut into short, thin strips).
I tweaked the recipe for zucchini noodles a bit to add an Asian flavour. I added pineapple chunks on the side and the flavours complement each other really well! The texture reminds me a bit of papaya salad, but the dressing is not as light and refreshing because I use Coconut Milk. If you want something that tastes lighter, you can ignore the coconut milk and use a fish sauce and water mixture to replace the coconut milk. You might also want to up the lime juice and use 3-4 limes instead.
I use toppings made up of a mixture of buckwheat and sunflower seeds, as that's what I had at hand. I think fried shallots and peanuts will work really well too! If you love Asian salad, then that is the way to go! You can find fried shallots from Asian shops.
Enjoy!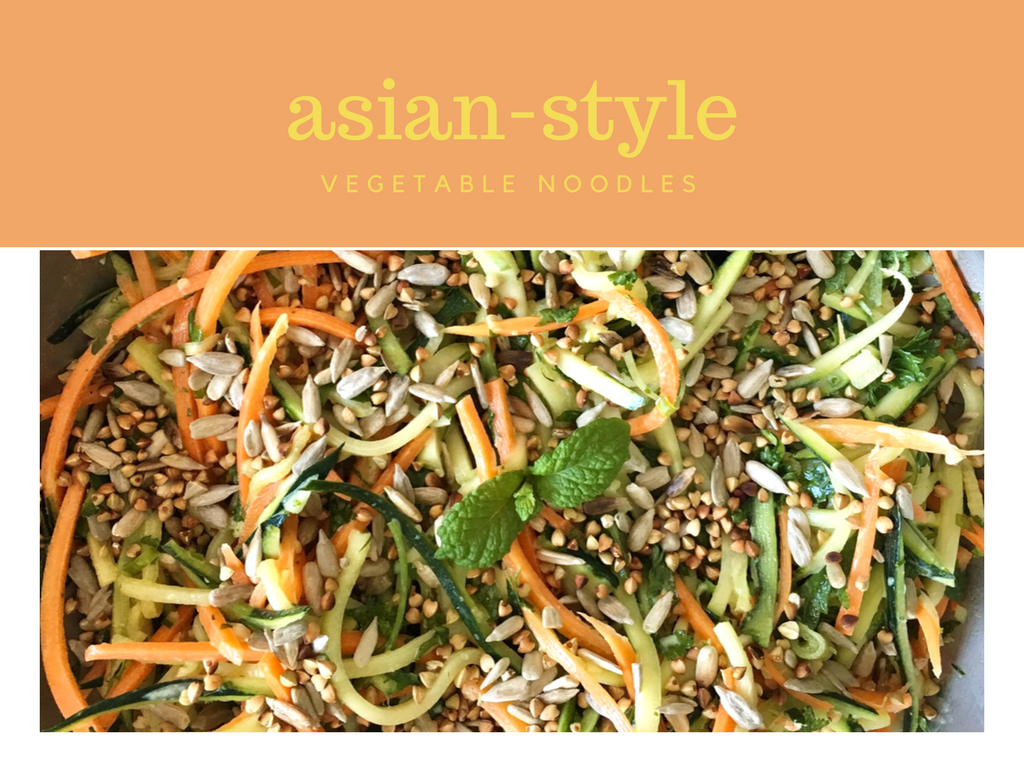 Zucchini Noodles – Asian Style – Ingredients
5 zucchinis
2 carrots
½ fresh pineapple or 1 can pineapple chunks
1 large handful of herbs e.g. parsley, coriander and mint
Juice and zest of 2 limes
2 cloves of garlic
15g fresh ginger
1 tsp turmeric powder
250ml light coconut milk (or 2 tablespoons fish sauce)
1 tablespoon coconut oil
Pinch of coconut sugar
Salt and pepper to taste
Topping Ingredients
½ cup mixture of buckwheat groats and sunflower seeds
OR
1/3 cup crushed peanuts and 2 tablespoon of fried shallots
Method
Slice zucchini and carrots thinly using either a spiralizer, mandolin or knife. Put them into a big bowl.
Cut the fresh pineapple into small chunks. If you are using canned pineapple, reserve the juice to replace the water for dressing later.
To make the dressing, zest the limes, chop the garlic and grate the ginger on a chopping board. Transfer into a medium glass jar (with a lid). Add in juice of limes, turmeric powder, coconut milk (or fish sauce) and oil. Add a pinch of coconut sugar, salt and pepper to taste.
Shake the jar thoroughly and pour the dressing over the salad. You can thin down the dressing using the reserved pineapple juice or water.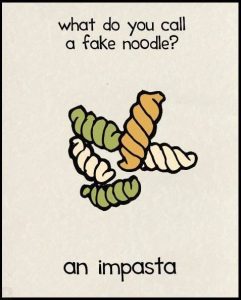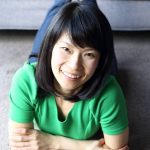 Written by Lismi Wong
The post Zucchini Noodles – Asian Style appeared first on Usana Health Sciences Organization.