What is Yoga?
Before I get into it, I'll briefly go over what Yoga is. Originating in ancient India, it is a series of stretches and poses accompanied by breathing techniques. Yoga really is what you make it. It can be as difficult or as easy as you want. It can be meditative and relaxing, or it can be energetic. There are so many different variations!
Why You Should Practice Yoga
It helps your mind, body and soul. It can help strengthen and stretch your muscles as well as be relaxing and meditative. There is growing evidence that supports that yoga has physical and mental health benefits. "Twenty-six healthy adults age 20–58 (Mean 31.8) participated in six weeks of either astanga yoga or hatha yoga class. Significant improvements at follow-up were noted for all participants in diastolic blood pressure, upper body and trunk dynamic muscular strength and endurance, flexibility, perceived stress, and health perception. The improvements differed for each group when compared to baseline assessments. The astanga yoga group had decreased diastolic blood pressure and perceived stress, and increased upper body and trunk dynamic muscular strength and endurance, flexibility, and health perception" (Cowen & Adams, 2005)1.
Almost anyone can do it. It can be a very gentle exercise and the poses can be adapted to suit different ages and fitness levels.
Yoga can help improve a number of conditions from lower back pain to depression.2
Improve balance and stability. There are many balancing poses which require you to use your core muscle. Thus, helping improve your overall stability.
Improve posture. Yoga poses strengthen and open tight areas of the body like the shoulders and muscles of the upper back. This can help you keep good posture.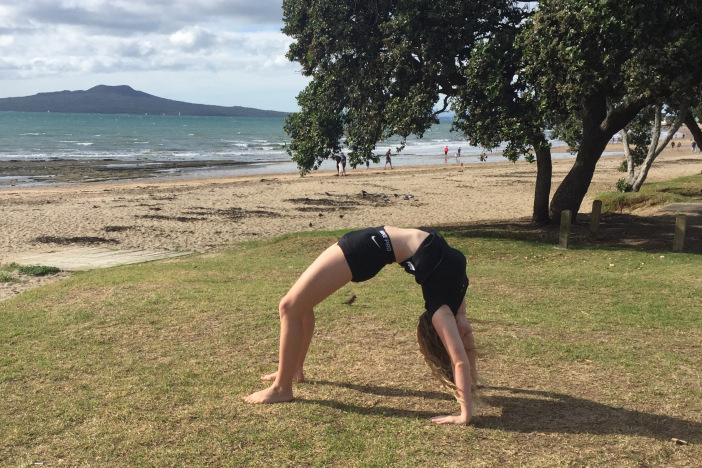 How to Get Started
It's simple and easy to find a yoga class! You can check out your local gym, yoga studio, dance studio, health club, or community centre. There are even online tutorials you can do at home. You might want to try classes with a few different instructors until you find one that suits you.
We have a yoga class 8am-9am on Wednesday 22 March 2017 at our office – Level 1, 93 Ascot Ave, Greenlane. Come along if you are interested in trying it out! It's just $10 cash. To register or for more information please email me on [email protected]
Yoga is personally one of my favorite ways to exercise! Even if I'm not doing an entire class, most days I incorporate yoga stretches into my day to help with any muscle pains, particularly in my back. It also gives me a sense of gratitude and peace. If you haven't already, consider trying it out! If you have any concerns or medical issues, like any other exercise, make sure you talk to your doctor first.
Written by Monique Sparks
The post Why You Should Practice Yoga appeared first on Usana Health Sciences Organization.