The other day I was thinking about what new recipe I could create with strawberry Nutrimeal. I wanted a different and fun recipe. When I opened the cupboard, I saw the Passionfruit Powder staring at me. I thought they could be a great match! That's how I came up with this recipe. If you want only passionfruit flavour, you can use it with vanilla Nutrimeal.
You can get passionfruit powder from gourmet shops and certain supermarkets. There are also many other fruit powder that I find would be fun to play with, such as plum, raspberries, blueberries, pineapple, blood orange.
Have fun creating and staying healthy!
Ingredients
1 pack of strawberry Nutrimeal
1/2 tsp passionfruit powder
400 ml water
1 tbsp. Fibergy plus
1 tbsp. Soyamax
Ice cubes (optional)
Chia seeds (optional)
Almond meal (optional)
Linseed (optional)
Strawberries sliced
Method
Blend all ingredients until smooth, except the last 4 ingredients
Decorate with the last 4 ingredients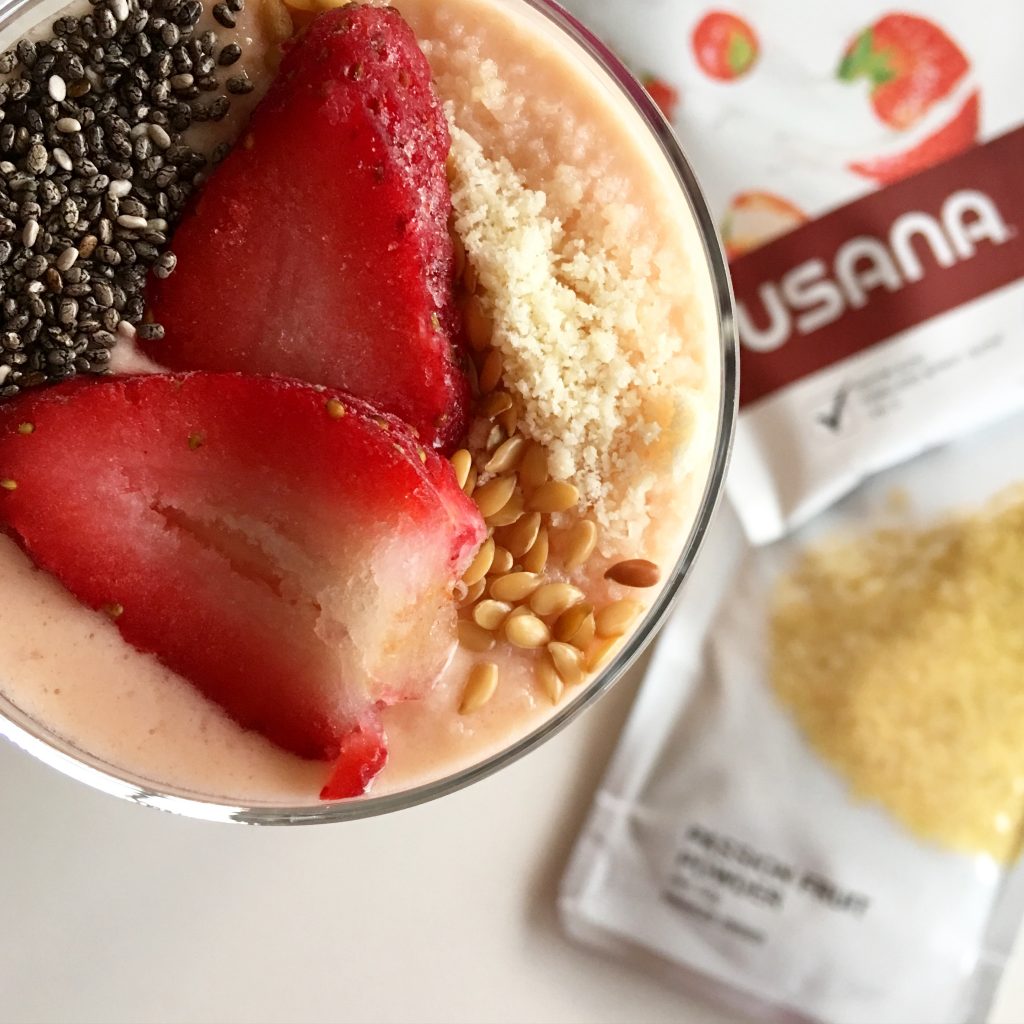 Simple as that!
Written by Lismi Wong