We have started a new series in which we are comparing various punching gloves to see if they are the right fit for the fighters. In this article we will review Hayabusa Tokusha Regenesis MMA Fighting Glove. It is one of the most popular gloves among UFC and MMA fighters because of its reliability and the protection it provides to the hands.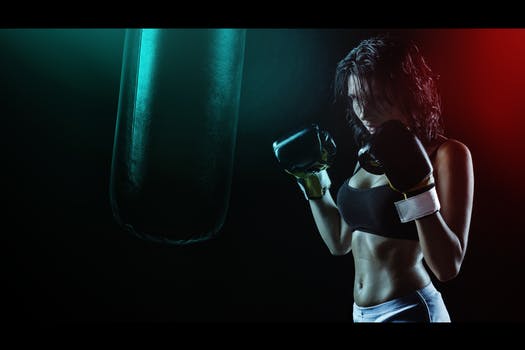 Read our review of Venum Undisputed 2.0 MMA Gloves
Hayabusa Tokushu Regenesis Boxing Gloves Reviews
Anyone who has practiced MMA must be well aware of this brand. Hayabusa has garnered much appreciation and popularity over the years and has cemented its position as one of the most premier brands in the market, thus creating a positive brand image.
Pros of Hayabusa Tokushu Regenesis
These gloves are made of quality fabric that keeps the gloves stiff and comfortable, both at the same time. Find out more benefits of these Hayabusa gloves.
Protection
It is very important to have gloves with a high shock absorbency to avoid serious injuries. These Hayabusa Tokushu Regenesis gloves have been praised for their soft layered foam padding which provide best protection to knuckles and the wrist. Wrist support is improved by the Dual X wrist closure.
Durability
Vylar-2 Engineered leather is used in the manufacturing of these gloves. This will allow you to use these gloves for a very long period of time as the material or stitching does not fall apart. The gloves have been designed in a way which will allow high resistance against cracks caused by aggressive training methods.
Buy Hayabusa Tokushu Regenesis Boxing Gloves
---
Cons of Hayabusa Tokushu Regenesis
All punching bag gloves have flaws. That's why when buying these MMA gloves you need to make sure that you are aware of all the flaws and drawbacks so that you can make an aware decision when buying them.
Price
The price has been a real deal breaker for many customers. Customers think that at $130, the gloves seem to be a bit overpriced. However, you can now get the gloves for $104.99 at Amazon.
Sweaty Palms
Although, Hayabusa claims to have improved their thermo regulating properties, some customers have complained that the gloves are very warm which causes discomfort as hands become sweaty. However, Hayabusa has introduced anti-microbial technology which prevents a foul odour.
---
Conclusion
All in all, the protection, comfort and support provided by these gloves is much better than that provided by its substitutes. Customers have mostly liked the product due to the innovative technology like Delta EG inner core which provides extra protection. With such good quality being offered, many customers have chosen to ignore the minor cons and purchased these gloves as a long time investment.
Read More About MMA Punching Gloves:
Venum Undisputed 2.0 MMA Gloves Reviews, Pros & Cons
Best Compression Socks For Running Women (Reviewed)
Best Grappling Dummies for Beginner Martial Artists (Reviewed)