Processed Food picked off supermarket shelves has become a part and parcel of urban living. Even as most of us aspire to a healthy life, we are still dependent on them. The rising health consciousness among consumers has given rise to 'fat-free', 'low-fat' and 'light' versions of food items. Before you pop in another of those 'fat-free' ice-creams, find out if they are healthy at all.
Marketing executives of companies don't care about your fitness goals! Believe it or not, they are only concerned with how to increase sales. Their job is done if the consumer believes that the product is healthy. We consume convenience foods because of the taste. The fat content in the food provides it the majority of the flavours. To make up for the removed fat, they have to insert something to make the food palatable. More often than not, it is Sugar and carbs. While fat may sound like your biggest enemy's first name, excess sugar and carbs are the principle reasons behind weight gain.
Let's do some math here and compare regular peanut butter and reduced fat peanut butter-
Regular peanut butter is approximately 16 grams of fat and 7 grams of carbs per serving. Reduced fat is 12 grams of fat and 16 grams of carbs. You only spare 4 grams of fat but gain 9 grams of carbs!
These carbs will eventually become unutilised fat in your body. Companies can label their products 'fat-free' as long as the fat content is less than 0.5 grams. It doesn't matter what amount of chemicals, sugar or carbs they add to compensate for the loss in taste. It is a huge 'label deception' that tricks consumers into buying more unhealthy and fattening products than their original full fat versions.
'Sugar-free' is also another alluring label, mostly applied to fruit juices, fizzy drinks, and chocolates. This essentially means that there is no added sugar in the product, sugar substitutes have been used instead. Artificial sugar substitutes like aspartame have been linked to various health risks, obesity and weight gain. However, it does not have any added fat and can be consumed in moderation. The best way to consume sugar is in its' most natural form like dates, dried fruit and raw honey.
Let's look at Coffee Creamers. Regular French Vanilla Creamer has 30 cal, 1.5 grams of fat and 5 grams of carbs per tbsp. Sugar free has 20 cal, 2 gm of fat, 1 gram of carbs. Fat free has 30 cal, 0 grams of fat and 7 grams of carbs!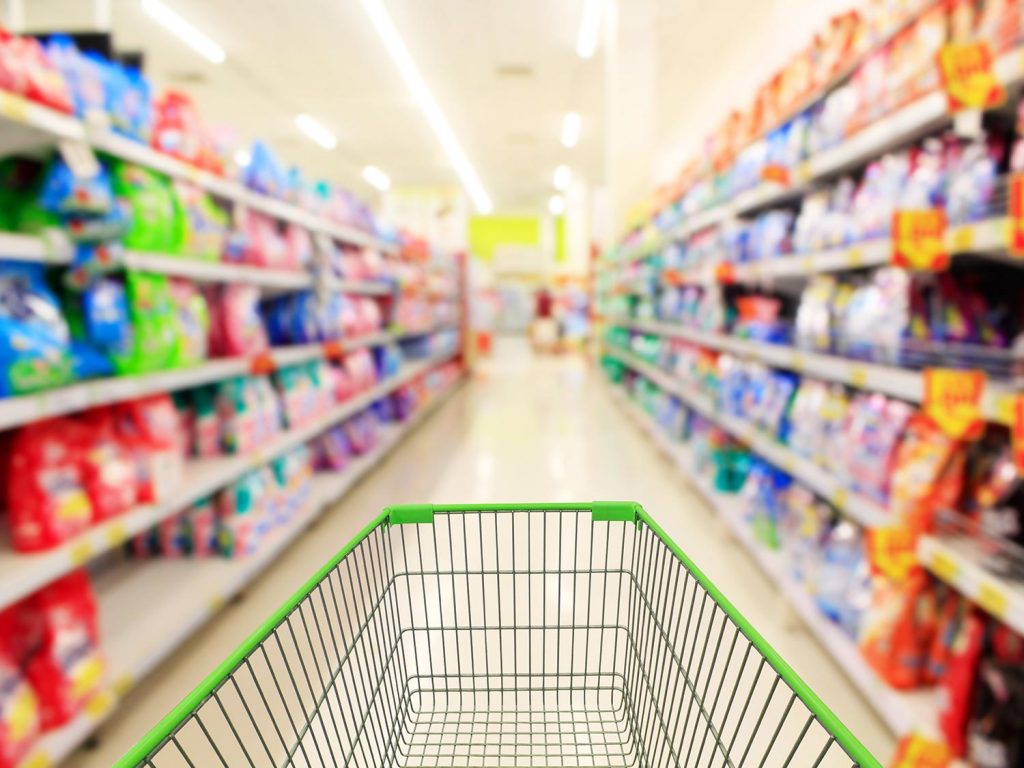 You should always check the ingredients of 'fat-free' products for what has been added to make up for the removed fat. While 'sugar free' does have lower amount of sugar and carbs, the fat free version of most products have more sugar and carbs than the original making it the unhealthiest. The reason people fall for this gimmick is because of the large number of misconceptions regarding fat. I will try to clear the most common misconceptions that people have regarding fat and 'fat-free' products.
My body doesn't need fat– Not all fat is bad for you. There are two different kinds of fat. There are certain fats that are essential to every cell in the body. These are called 'essential' fatty acids and must be a part of your diet. Eating a natural food that has fat is way healthier than eating zero fat processed food. The natural fat is the kind of fat that your body can recognise and break down.
'Fat-free' products are a better option over their full fat versions– If a product is labelled 'fat- free', it will most certainly have something even more harmful added to it. Substances like salt, artificial sugar, modified food starch are not naturally accepted by the digestive system. Sometimes the 'fat-free' versions will have more calories and carbs than the full-fat versions of products. So, turn around that bottle of 'fat-free' peanut butter and read the label carefully.
Low-fat diets are a good way to lose weight– The truth is people gain more weight on 'low-fat' diets. Low fat in processed food just means excess sugar and carbs. These excess chemicals, sugar and carbs make it even more difficult for your body to lose weight. Another factor is that people who are guilt-free, thinking that they are consuming low fat products consume a larger quantity.
Companies make 'fat-free' food as a healthy alternative– Large Companies are happy that they can increase sales with the average consumer thinking that they can eat twice as much 'fat-free' processed food. They are just looking for ways to market their junk as healthy. Do not get carried away by the labelling.
Products labelled fat free are unhealthy for you because
They actually carry more fat hidden in the form of sugar and carbs, and maybe even more number of calories. Check the labels.
They contain artificial chemicals that are detrimental to your health.
If you have to consume processed food, don't commit the blunder of buying the 'fat-free' versions. Check the ingredients of the 'sugar-free' products to see what sugar substitutes have been used. There is no short-cut for weight loss. You need to change your lifestyle and start eating natural, healthy foods. Expecting brands to come up with healthy alternatives to help weight loss is duping yourself. Keep learning about ways to keep yourself healthy and fit and you'll get there.