On 1st November 2017, I posted a link recommending the article titled Why The Degree is Dying (and being replaced by something better) by Isaac Morehouse – Founder & CEO of Praxis.
Five years earlier, on 13th November 2012, I'd written an experience based blog post titled A New Generation of Entrepreneurs PROVES That Our Schools Need To Offer a Different Kind of Education!
That earlier piece voiced my concern about the serious need for a total overhaul of the formal schooling system which most societies continue to operate, despite glaring evidence that it was becoming less and less relevant to the real world learners would have to enter!
I have since gone on to publish a 62 page White Paper which I have been invited to discuss with policy makers' representatives. Read TRUE STORY: An Invitation from The Ministry of Youth and Social Development to Discuss My Paper Titled "Schooling Is a Means to an End and NOT an End In Itself"
The article previewed/linked below was written on 4th September 2018, less than 6 months ago, and echoes the same sentiments expressed in the write-ups mentioned above. The obvious implication is that nothing has changed, and our schools continue to offer what is effectively irrelevant education.
College is Dying, Design Your Own Education – by Jonny of Hackernoon.com

College is dying.

I'm not referring to the institutions — those will probably survive for a few more decades.

I'm referring to the paradigm.

A paradigm where in order to acquire education you have to:
Select a single field of study.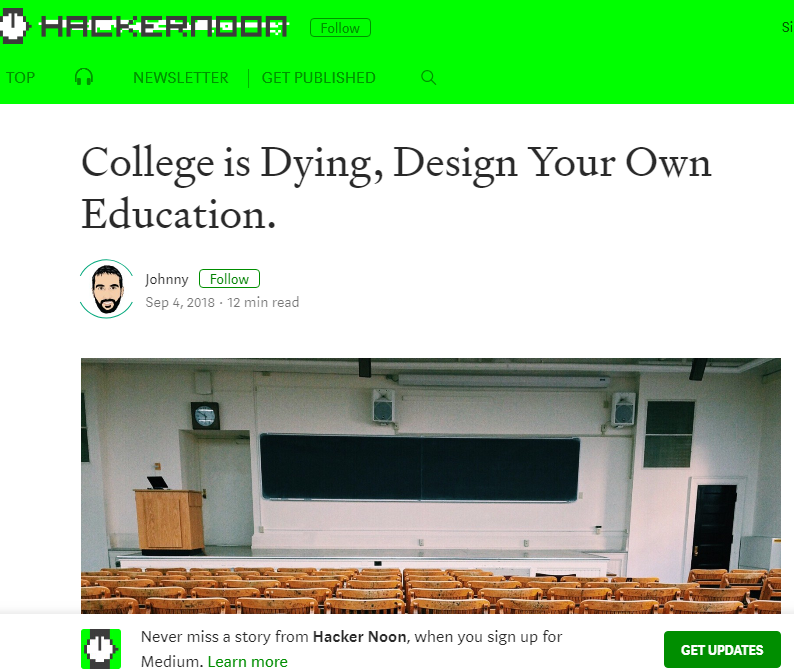 Continue reading…
The truth is that parents today need to take control of their children's education and ensure it it customized for each child, based on his/her natural abilities, talents and genius.
If you are a wise parent, you will take this warning and make needed changes for your child's sake, before it is too late!