This report really resonates with me, because it speaks my mind with regard to the near total disregard of the plight of many men suffering Domestic Violence (both physical and emotional/psychological) at the hands of their intimate female partners in Nigeria – and elsewhere. The author of this piece really nails the ISSUE that's been begging for attention for so long now. It's time for the desired change to be effected by the authorities and stakeholders!
====
Who will save men from domestic violence?
Just as women keep complaining of being abused by their husbands, there are men who are also victims of Domestic violence though can't come out.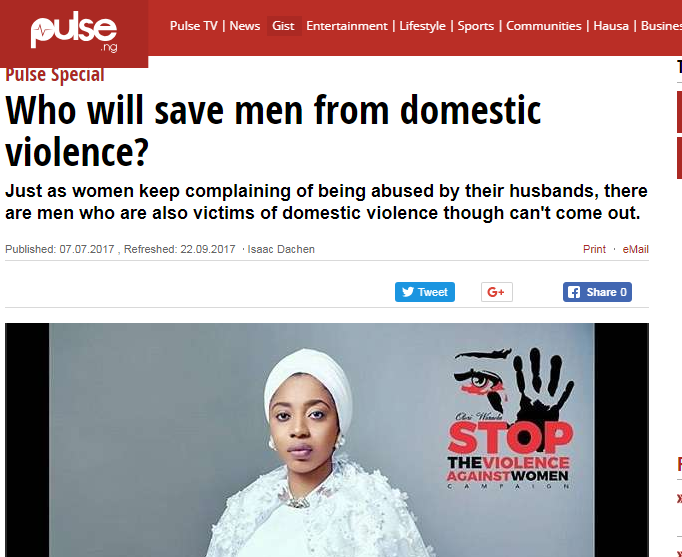 https://www.pulse.ng/gist/who-will-save-the-men-from-domestic-violence-id6957184.html
====================
CLICK HERE TO VISIT MY FACEBOOK ADVOCACY PAGE AND READ MORE ABOUT DVAM + HOW TO IDENTIFY/STOP IT
Domestic Violence Against Men – Ideas for Identifying & Stopping It