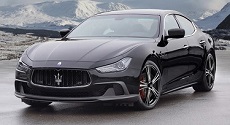 Businesses in many industries rely heavily on their automobiles as part of their operation. Whether this is delivering goods or simply arriving at a client meeting, the automobile will be an important part of the business and therefore it is vital that you take the time to consider certain factors when buying a company car. These are a few of the areas that you will need to address.
Type
First, you will need to find an automobile that is fit for purpose. You can do this by identifying what they car will be used for on a daily basis, how many people will typically be travelling in it and whether or not you will be using it for transporting equipment.
Usage
You must also decide whether or not you or any of the employees will be using the car privately (not for business related matters). If you will be, you will have to pay tax on the car – the amount will depend on its value, CO2 emissions and various other factors. Many businesses decide to only use the car for professional purposes as you benefit from zero tax.
Ownership
In terms of ownership, you could either purchase the car or lease it. This will come down to your own personal preference, but many companies are opting to lease as you can avoid depreciation and it also allows you to drive a newer automobile every couple of years. The major drawback with leasing, though, is that you would not be able to customise or modify the Vehicle which will be problematic for businesses in many industries (delivery drivers, for example).
Valuation
It can be difficult to determine the right amount of money to pay for a vehicle which can cause a problem for both buyer and seller. You could use online car valuations and compare to similar models online, but the most effective way is to use a company like Cap HPI who provide accurate used, new and future vehicle values to dealerships. This will be the most accurate way to determine a fair price and ensure that you do not overspend.
If your company is looking to purchase a new vehicle to use for work, these are the main factors that you will need to consider. It is vital that you take the time to carefully consider each and find the right vehicle for your particular needs so that it can improve your operation and help you to succeed.