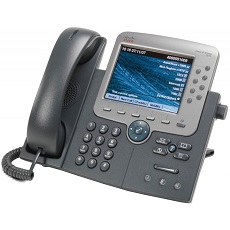 Whether your business is big or just a startup, you will need a proper means of communication with both your clients and co-workers. Initially, there are two options that you can choose from; the conventional fixed-line services and the modern Voice over Internet Protocol phones (VoIP). As much as they have a few drawbacks, there are significant reasons why the Voip phones are excellent for businesses.
Easy maintenance and low costs
Using an orthodox phone system for a business requires you to hire a technician to handle the phone lines and the support hardware in case there is a problem. Also, you will need to pay for every minute your employees talk for through the company's phone.
On the contrary, according to statistics, using a VoIP Phone system will save you 40 percent to 90 percent costs. These phones depend on the internet to transmit voice data, replacing the so-called switch full of phone lines as well as other supporting hardware which is more expensive to acquire and maintain. With the VoIP phone system, all charges are fixed to a certain amount which is paid once every month. Additionally, the elimination of the traditional switch helps save on space.
They are user-friendly
The multiple user-friendly features that come with VoIP phone systems enable businesses to outwit their competitors. Firstly, you are able to communicate to your staff and clients from any location as long as you have your VoIP phone or even better the provider's mobile app.
Secondly, these phones come with call routing features that allow for the caller to be transferred to various numbers before being sent to voicemail. Call forwarding is made easy and employees don't have to remember passwords whenever they want to access their voicemail like when using the traditional phones because it is either sent to their emails or handsets. Also, the system allows for custom-made relaxing melodies for when calls are held.
Thirdly, it is easier to fix additional phone lines every time there is a new employee thanks to the cloud-based solution. It is as easy as making an order for a new phone and connecting it to the Ethernet as soon as it gets delivered. Simple!
This flexibility and user-friendliness help businesses to gain a competitive edge against counterparts using conventional phone systems. This has been backed up by a 2014 study that saw a 20 percent increase in productivity due to this flexibility. Also, in 2016, it was revealed by The Connected Executive from Forbes Insights that this phone system helped mobile workers to save up to 40 minutes on a daily basis.
Advanced functionality
In addition to making phone calls, VoIP phones also have an additional video conferencing attributes that take communication a notch higher. There is no need to travel long distances in order to attend a meeting with or do an important presentation to your prospects. You can hold these meeting from anywhere and as well conveniently communicate with your employees and clients from any location.
Provided you have the right VoIP phone provider and Internet Service Provider, communication is made easy and more convenient as compared to the older generation phones.