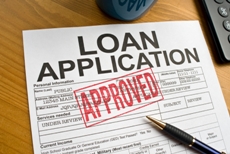 There are plenty of reasons why a person might decide to take out a Loan to help with their financial situation. Whether you need assistance redecorating your home, or you want to pay for higher education, there are loans for almost every occasion.
Of course, just because you can access a loan, doesn't mean that you necessarily should. Before you start committing yourself to any big financial decisions, you should be sure that you learn a few important lessons about money management first. Here are just some of the things we think you should know before you take out a loan.
Know Your Needs
Before you automatically decide that you're going to need an expensive loan, it's important to make sure that you think carefully about your options. It's easier than ever for people to get a loan these days, but if you could borrow your money from family instead, or simply wait a while and save your income, then you could save yourself a huge amount on interest repayments.
What Type of Loan Do You Need
If you decide that you really do need a loan, then you should make sure that you're getting the right type. There are many loan options available out there, especially for businesses and they're all designed for different purposes. For instance, a business loan is perfect for when you want to start a new company, while a home loan is the best way to purchase a house.
Depending on why you're getting a loan, your banker or personal financial advisor should be able to offer some insights into the kind of loan that's right for you.
Interest Rates Can Be Confusing
When you see an interest, rate advertised by a bank or building society, it's tempting to think that the rate you see will be the one you get. However, this isn't always true. The rates advertised are simply the ones given to most of the people who apply for the loan. This means that you'll need to speak to the loan providers for a more accurate insight into what's available for you.
Additionally, remember that interest rates aren't the only expense that you'll need to think about when comparing your loan options.
Banks Aren't Your Only Option
While banks are the most common solution for people in need of a loan, they're not the only option available. There are Credit unions too, which often provide lower rates than their bank alternatives because they're non-profit organisations.
Besides banks and credit unions, there's always the chance to explore your opportunities with things like peer-to-peer lending. However, it's worth noting that you might a much higher credit rating to take advantage of online lending schemes.
Your Credit Score Is Important
Regardless of what you hope to do with the money you're lending, it's worth remembering that your credit score will always be an important factor. This is particularly true if you're hoping to get an unsecured loan where the bank is taking on most of the risk. If you have a poor credit score, then you might not get the best deal on the money you borrow.
If you're concerned about your credit score, it might be a good idea to spend some time improving your rating before you apply for anything.
Watch Out for Additional Fees
Some lenders might try to throw in extra expenses when you take out a loan, such as an insurance policy. It's important to make sure that you're aware of whatever you're paying for so that when the time comes to repay your loan, you're not left wondering where all the extra expenses are coming from.
Make sure that you think about costs like closing fees, and early-exit expenses too if there's a chance that you might want to pay off your loan a little early.
What Documents Do You Need?
Finally, if you want to get your loan fast, then you'll need to make sure that you have the right documentation available. For instance, a business loan will require a lot of business documents, including information about your financial reports, licenses, and more.
On the other hand, a personal loan will need you to provide information about your income, along with bank statements and details about your credit history. Make sure that you know what you need to take to your provider in advance so that you can turn up fully prepared.