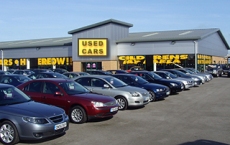 New car sales continue to fall amidst confusion over the Government's clean air plans, but the used car market is one which continues to succeed as motorists still need to buy cars and this is a much lower risk. If you have ever wanted to be your own boss this means that it could be the perfect time to set up your own used Car Dealership. This could prove to be a lucrative and rewarding line of work whether it is a gig on the side or your new full-time job and you do not even have to be an expert on cars (although some knowledge certainly helps).
Here is some helpful information on setting up and running your own used car dealership:
Getting Started
To start buying and selling automobiles, you will need to register as a sole trader and apply for trade plates so that you do not have to tax and register every single car that you buy to sell. Setting up your own website and being active across Social Media is also key for getting your name out there and advertising automobiles. To start with, you will want to sell just one car and operate out of your house – if all goes well, you could look to expand later on and eventually grow to a company like Imperial Car Supermarkets.
Buying
The obvious goal is to buy low and sell high. To find used cars for low prices, it is worth looking at listings websites and auction houses. As when you buy a car for yourself, you will want to give it a thorough examination, take it for a test drive and get a Vehicle History check carried out. If possible, attempt to negotiate a lower price as this could make a huge difference and especially if you can later negotiate a higher price.
Advertising
Your website and social media channels are the perfect places to advertise vehicles and this also allows you to answer questions, arrange visits and show photographs (or even videos). This is important, but you must also make the car as enticing as possible. This means that you could give it a thorough clean and look for ways to increase its resale value.
Resale
It can be challenging to determine a figure, but there are a lot of handy valuation tools online which can help you to reach an asking price. As a used car dealer, you must learn how to negotiate and be willing to do so too. Always be professional yet friendly and listen to the customer's questions and comments. Provide all the necessary documentation, show the vehicle history report and always provided and keep a receipt.
These tips should help you to get the ball rolling, who knows – you may find that this is your calling!