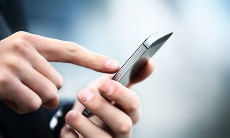 Becoming a Mobile Phlebotomist is far from easy – there are many obstacles in the way that prevent professionals from pursuing their dreams. Not only do such services require professionals to have the relevant certificates and training within their states, but they also need to take things into their own hands to ensure their Business is a success. If you operate a mobile phlebotomist service, here's how you can increase business to keep your head above water in a tough industry.
Invest in Further Training
No matter how equipped you are when it comes to phlebotomy experience, you can still do more to increase your knowledge. If you aren't getting by with the current experience you have, it could be time to look at the best phlebotomy training courses to see which one could help your business grow. Phlebotomy is all about drawing blood from patients, but there's no reason why you wouldn't want to take your skillset further by taking first aid courses, too.
Remarket Your Strategies
Advertising your business shouldn't be as easy as handing out flyers locally – you need to try and compete with the phlebotomists offering their services too. An effective way to achieve that is to remarket your current marketing campaigns. So, whether you are handing out flyers, advertising online or on your local radio station, it's time to take your campaigns further. Of course, you can only remarket your campaigns if you're advertising online with the likes of AdWords, but there's nothing stopping you from doing something similar when it comes to traditional marketing methods. Here's how Google remarketing works.
Increase Online Exposure
Remarketing your online search engine strategies is one thing but increasing online exposure in another. Whether you're a local barber or phlebotomist, the Social Media Platforms can still help take your business to the next level. There's no point in creating a presence on all the social media platforms online, as that could waste a lot of time. However, you could take a look at the most popular social media platforms, so you can ensure your regular status updates aren't going to prove wasteful.
Better Organize Your Business
Organising your business will make you more efficient and, ultimately, it will help you save on crucial expenses. Don't let your business fall because you're too unorganized. Getting organized is straightforward and doesn't take much effort. Simply invest in some labels for your blood samples. Leave 10 minutes early to every meeting. Setup an office at home so you can keep all your business endeavors away from your personal life. The list goes on and depending on what you do to organize your business will depend on how successful it is. In conclusion, being organized will not only help you become more efficient but it could also show potential clients you have excellent control over everything you do.
These are just some of the simple tips you can take advantage of to ensure your phlebotomist business grows. As long as you're willing to put in the effort and you're determined to succeed, there's no reason why you can't compete with some of the more established phlebotomists out there.