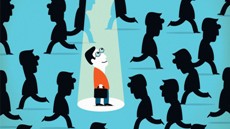 For most employers, hiring the new workers is a tedious and time-consuming process. However, finding the perfect fits for your business that are likely to thrive at your company is worth the effort.
During the recruiting process, the candidates often go through pre-employment screening, identity research, data mining, or even social recruiting. Managers and employers use a wide variety of tools and strategies when evaluating and screening their potential hires. Below, you can get familiar with some of them.
Social Media
Private information can easily get in the public sphere via online technologies. By typing somebody's name in Google search bar, you may pull up his/her profile on Facebook, job status on LinkedIn, YouTube videos, photos, and other private things and information related to that person.
Likewise, social networking sites can give you a snapshot of professional personas of your applicants. That lets you have a better idea of their job hopes, interests, skill sets, social engagement, volunteer activities, dubious associations, etc. This way you can also find out if a candidate belongs to a professional organization, and if yes, how he or she represents that organization in the community.
Creativity Tests
Some employers prefer giving a creativity or logical test before beginning the Interview with their applicants. The test tasks are usually associated with the jobs the company deals with. That allows the employers to see the sense of originality and creativity within all their candidates.
Telephone and In-person Interviews
An initial telephone interview can provide the employer with a plethora of information on a candidate's ability to listen, communication skills, professionalism, attitude, and sense of humor. A pre-screening phone Interview Typically Lasts 20-30 minutes. During this period, the employer asks the job interview questions and thus quickly eliminates those applicants who aren't worth the further consideration.
The answers to interview questions help the manager determine whether a candidate has the right knowledge, skills, experience, and education to work on the job. If so, the employer will schedule an in-person meeting. During the face-to-face interviews, the employers are trying to find out how the candidates have tested and applied work skills and get a feel for what they really know to do. Such an interview typically lasts 60 minutes, which is enough time for managers to gain insight into the candidates' skills, knowledge, and abilities.
Tools
As mentioned earlier, there are quite a few online tools that are designed to ease hiring process.
Hireology is an amazing tool that can help you find the best fits for your job. Hiring could be such a lengthy and annoying process. However, if you use this tool from the beginning, finding the suitable employees is a breeze.
Another tool that comes in handy when you want to screen and evaluate the new hires is Resumator. Designed as Applicant Tracking System, this tool allows you to track and follow up with all your candidates throughout the hiring process. For each role, you can define interview questions and automate the e-mails to be sent when a candidate is either rejected or transferred to the following step.
As a manager, you need to mix and match all these hiring techniques when looking for the new employees. Be sure that you're only screening applicants to check out if they'd be a good fit for your work ethic and company culture. Be consistent with screening and ask for clarifications of any concern or issue you may have.