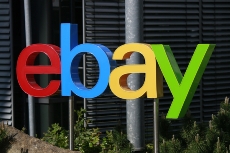 Whether it is a clear out you are having or whether you are looking to make extra cash, as long as you have the internet you can sell your items on Ebay. From clothes to antiques, whatever your intentions are and whatever you want to sell, the earning potential on eBay can be great. There are many stories where people have made a living on selling on eBay and did it with remarkable success.
Since eBay was created over twenty years ago in 1995, it has grown to become one of the most recognisable websites and e-commerce platforms on the internet. Not just for sellers, as a website, it has also provided huge benefits for customers with the massive array of products available for them to browse through and available to buy at a click of a button.
Whether you are a novice or an eBay expert, there are many best practices that a seller can implement into their processes to continually improve their profile, get positive feedback and get the most out of eBay. Ultimately eBay should be a pleasant experience where you can stand to earn money simply and quickly. Below are some of the most simple and uncomplicated tips that will help bring you success as an eBay seller.
One of the easiest tips that requires minimal effort yet has the potential to gain the biggest wins is being aware of what the best times are to sell your products. If a seller decides to list their products into an auction, instead of allowing the public to "Buy It Now", they will have the choice to put the product up for one to ten days. In deciding how long you should start and finish your listing, eBay themselves have advised that it can be reliant on your target market but as a good tip, the peak time for visitors on eBay do tend to fall in the 8pm to 10pm time periods. Further to this, buyers do tend to interact with auction items much more during the start and end of them. Therefore, it would be recommended to start and end your auctions during these peak time periods. Other interesting insights and observations for peak eBay user interactions is that Sunday is seen as the day when eBay is most popularly visited. Also try to avoid putting your products up during times of when major events will be occurring as this can potentially impact and reduce the normal number of users that would have been on eBay at that time. Examples of such events are major sports finals and climatic episodes of popular TV programmes. When you are strategic and can find your prime period for selling, it will result in time being saved by you by reaching the greatest volume of audience quickly and thus increase the likelihood your product will get seen and sold.
Now you are a clued up on when the best opportunities are to use eBay to get your product out in the marketplace, when your items are sold, there are quick and simple tips you can add into your repertoire to beat the competition in terms of process. To get your items out quickly and efficiently, using integrated labels will result in you saving time and money during the fulfilment process. When there is a sheet of paper that comes combined with a Label, these are called integrated labels. With this innovation, during the organisation of sending out of a package it has means you do not have to print forms such as an invoice separately from a label such as a shipping label. This has meant time has been saved and you do not need to spend additional costs on equipment such as a label printer. Importantly also, it has eliminated the mistake of the possibility of having mismatches being made were they to be done separately. Sellers have also utilised the option of having more than one label available on a sheet of paper. For example, with a second integrated label, some have chosen to use it as a promotion label to gain return customers or as a return label with their address on it. Simple options like this that help a user can easily increase a customer's satisfaction with a seller thus leading for you a more positive eBay seller reviews.
One of the main reasons for a seller gaining positive reviews is their capability to provide quick delivery. Integrated labels will go a long way to help support this. Another tip to achieve quick delivery times is to deliver your sold items at the same time and avoid many individual trips to the post office. This will be made easier to do if following the earlier advice of putting your items on auction at peak times, it may mean many will have the same finish time. Another significant recommendation in terms of delivery is to use the tracked service. It is not common for deliveries to get lost, but in the event, this should happen, it will save you much time and negativity with the courier and the customer. With a tracked service you have confirmation of it being sent and you will receive a receipt and tracking number. This is evidence to the customer that you are not at fault for the late delivery.
Now you are in the swing of the whole selling and fulfilling process, you will find that eBay can be a very enjoyable and lucrative activity! If you feel you will be continually using eBay on a regular basis going forward, there are savings you can make by buying items you need as an eBay buyer in bulk such as postage bags. In not needing to buy them individually will also of course save you much time.