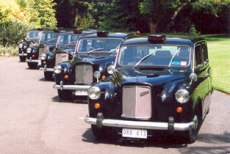 Any Taxi Driver who is new to the industry will be eager to get on the roads and start their new career. However, it is crucial that you do not rush the process of choosing the perfect Vehicle for the job. The car that you use is the most important aspect of your profession and will be vital to your success.
With the right vehicle, you will be able to safely and efficiently deliver your customers from A to B, plus it will also be comfortable and enjoyable for you to drive. Here are most important factors you need to consider:
Size

You will want to be able to comfortably transport at least 3 passengers, so you need a large vehicle with a spacious interior. In many cases your passengers will have luggage (suitcases, prams, shopping bags), so you should also have plenty of storage room in the boot or areas for them to safely stow their items. In order for your customers to recommend your business, they will need to feel safe and comfortable and these are perhaps the two most crucial aspects.

Accessibility

In addition to being spacious, the vehicle should be easily accessible. Ideally, it will have a sliding door and be wheelchair accessible. This can make it quick and easy for passengers to both enter and exit the vehicle. As a Taxi driver, you should also assist getting passengers into the cab who need it and also put their luggage in the boot and retrieve it at the destination.

Driving

The journey itself must also be smooth and you do not want to be pulling over to fill up the tank with passengers in the back. Therefore, you should look for a vehicle with high mpg, a powerful engine and one with low emissions. Not only will low emissions be better for the environment (you are on the road more than most motorists), but this can also reduce your banding and make ownership more affordable.
These are the key factors to consider, but you may also want to think about room for customisation, the design of the exterior and the technology that comes with the vehicle. It can be daunting to find the right vehicle, which is why it is worth speaking with taxi specialists like Cab Direct. These companies have expertise and can find both new and used cars for affordable prices.
With the perfect taxi, you will be ready to hit the roads and impress your customers with your vehicle and level of service.