Drafting an Essay is like talking to your crush. It seems easy until you try.
Well, you can live your entire life without talking to your crush, which most of us usually do, but you cannot avoid Essay Writing, whether you like it or not.
As a student, you have already encountered the task of essay writing a number of times in your academic career, but have you ever asked yourself how you can ace in the field of essay writing. Well, now there's no need. We are here to talk about some crucial steps that can help you draft an essay paper with absolute ease, whenever you want.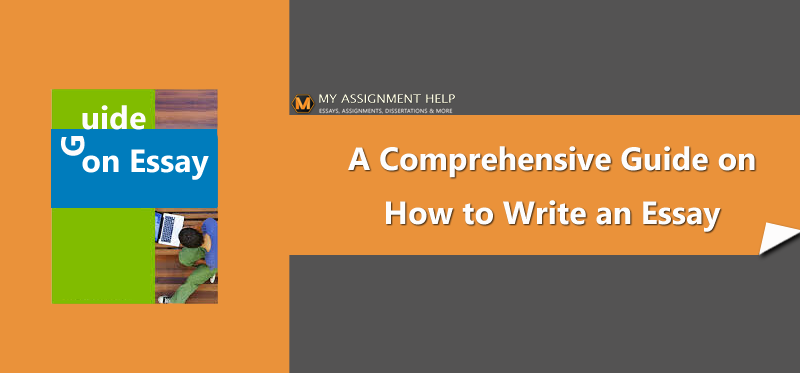 Since the essay papers cannot be avoided, it is wiser to improve your skills, so that next time you are asked to draft an essay, you can solve that without any stress.
Essay Writing: The Art of Writing a Perfect Essay
Here's the step-by-step guide for an effective essay writing exercise-
Most of the academic institutes ask their students to choose the essay topic on their own. While it may sound liberating, it does put some additional pressure on the students.
To pick the suitable topic for your essay, you need to understand the nature of the essay you are asked to draft. Whether it's a narrative essay, an analysis essay, a compare and contrast essay, or an expository essay – your essay topic needs to be picked according to the essay type.
Since you are given a free hand in picking the essay topic, you can pick a topic from the area where you are excel. Also, keep in mind that the topic should be relevant to your curriculum and gives you enough opportunity to explore.
Step 2: Draw an outline for the essay:
Once you pick the topic, you must have a decent idea of how you want to go about it. Well, your first task will be to note down what you want to do with the topic. Create a plan of action that you will execute while drafting the essay.
There can be multiple ideas. You need to consider all of them while creating the structure of the essay. Note them down somewhere and see which makes more sense. Create an outline of the essay as per the idea, so that later it can function as the skeleton of the essay.
Step 3: Note your thesis statement:
A thesis statement is considered as one of the most crucial parts of an essay as it tells your readers about the main idea of your essay. Even though these thesis statements are basically single sentences, they require a skillful mind to describe the whole point of the essay in one sentence.
Generally, a thesis statement does two things. It describes the topic while stating your position in relation to the particular topic. So you need to be mindful while drafting this part of the essay. Your thesis statement won't make an impact on the readers if you don't take a stance on the topic.
Step 4: Start the essay by writing the body:
Usually, the introduction comes first in an essay. But it is wiser to start with the body content. It is the most informative part of the essay that contains all your arguments and all the supporting pieces of evidence.
Usually, there are three different paragraphs allotted for the body content. You should ideally use each paragraph to discuss each point of yours that effectively establishes the point you are trying to make. Since the body part contains 3/5th of the whole essay, you need to be extra careful with the quality of the content.
Step 5: Create the introduction:
It is essential to understand that the introduction in the first part of your essay. If the reader does not find it interesting, he/she may not even bother to go through the entire essay, even if the body contains some surprising details.
Start your essay with an eye-catching line. You can use a quote from the famous person, a story, an interesting data or perhaps the summary of the topic. No matter which way you choose, it's important that it reflects the thesis statement you have written.
Step 6: Write the conclusion:
When you are writing the conclusion, don't try to introduce any new information to the essay. Everything you need to establish should be mentioned in the body. The conclusion should only be used to sum up the whole essay while providing the final perspective on the particular topic.
Just review all the points you have made in the body content, and ensure all the points tie to the thesis statement that you have written in the beginning.
Step 7: Add the finishing touches:
Well, drafting the essay may be done with the conclusion, but there are a lot more things to do. Firstly, you need to proofread the paper thoroughly to see if there is any error in the content. It can be a grammatical error, wrong use of punctuation and even a mistake in the details.
Once you can spot the errors, it is necessary to fix them with proper editing measure. You also need to run a few plagiarism checks on the paper. You cannot risk it as the consequences of submitting a plagiarized content can be dire.
So that is all that you need to do in order to draft a perfect essay with effectiveness. People say "practice makes perfect" and it has never been proven wrong. So get started with the essay paper and see if you can stick to the steps that we just shared with you.
Can't finish your due essay paper on time? Visit MyAssignmenthelp.com now and avail the necessary essay writing support from the experts
Essay writing may not be the most difficult task that you encounter in your academic career, but under certain circumstances, even a simple task like essay writing may seem difficult to deal with. My Assignment help understands those challenges and extends a helping hand to all the students who struggle to fulfill their requirements due to such challenges. If you are facing one or more challenges while drafting your unfinished essay, MyAssignmenthelp.com experts can offer a special service for you.
There are more than 4500 academic helpers at MyAssignmenthelp.com who are extremely proficient at solving essay papers for you. In fact, it does not matter how difficult the topic is; for our highly-qualified writers, no essay topic is too difficult. Moreover, these writers are quite comfortable at dealing with various types of essay papers. Whether you have a narrative essay to draft, an argumentative essay to solve or a definition essay to write, you can always count on our experts for the perfect essay writing help.
All our essay help services cost lower than the industry standards, which makes them extremely affordable for all kinds of students. Also, you are guaranteed with 100% plagiarism-free content, on-time delivery and supreme quality content. So what are you waiting for? Go, get the service now!