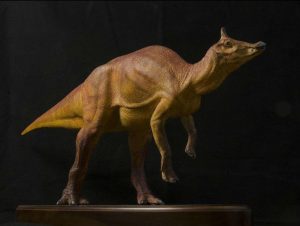 Misha Tsukerman, one of Mrs. Marcum's former kindergarten students, has made national news. Mrs. Marcum lovingly called Misha "Mishasaurus" because of his profound love of dinosaurs. Misha started a campaign to get California an official state dinosaur. Gov. Brown recently signed AB1540 into law, designating Augustynolophus morisi as our state dinosaur.
California already has a state flower (the poppy), a state reptile (the desert tortoise), and a state fossil (the saber-toothed cat). Now because of Misha, we have a state dinosaur. Way to go, Mishasaurus! Here's a link to the story: http://www.scpr.org/news/2017/09/23/75943/california-has-an-official-state-dinosaur/
The post Alumna Spotlight: Misha Tsukerman appeared first on Kids Connection.