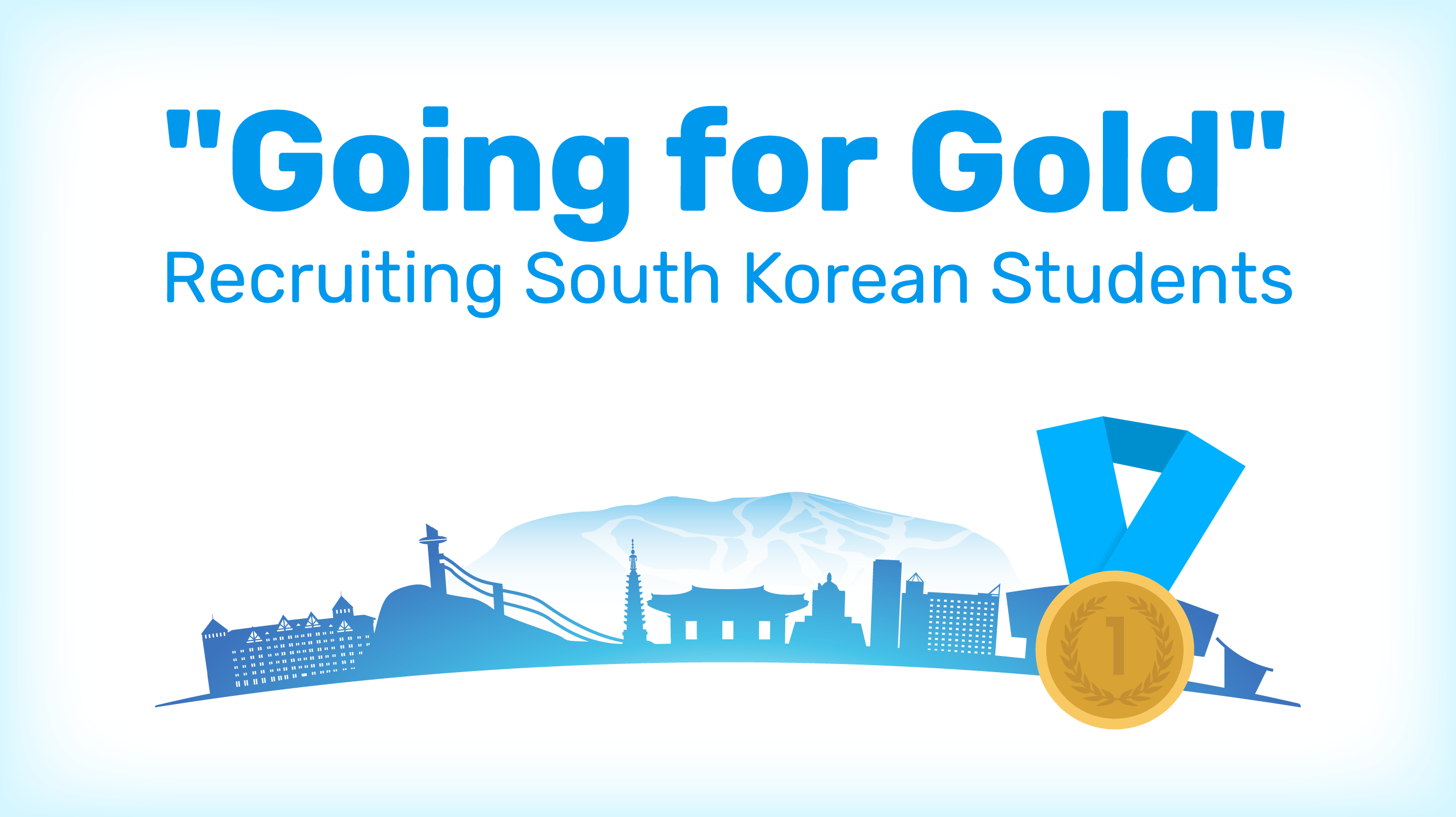 This week, our bodies are at work, but our hearts are in Pyeongchang.
Here at Intead, the team has caught Olympic fever. Still, we're not ready to quit our day jobs to take up curling or ice luging full-time quite yet – so let's talk about training for Student recruitment success in South Korea instead.
Coping with dropping numbers and a complicated perception of the value of a foreign degree are just a few of the challenges to Recruiting South Korean students. In this blog post, we explore the current conditions and concrete actions that you can take to strengthen your strategy.
In the midst of the Olympics, our team is headed to San Diego for some mental gymnastics with your colleagues at our annual International Student Recruitment Bootcamp. Weren't able to register but still want to get in on the action? We will be livestreaming our keynote session with Dr. Philly Mantella and Dr. Rahul Choudaha on Monday February 12, 2018 4 pm – 5 pm EST.
The moderated interview will cover indicators of international student success, innovative recruiting pipelines, building recruiting budgets, and much more. Click here to reserve your space.
Continue reading to win Gold in South Korea (and if you don't go home with a medal, at least you'll have all the awesome links to great research and guidance we've inserted into the post below) ...