Parking Condos
The trend of building parking condos is gaining traction worldwide due to the shortage of vacant parking lots in commercial hubs. Most of them are constructed as multi-storied structures allowing for optimal use of parking space. As they have minimal infrastructural requirement, parking condos are increasingly viewed as a lucrative real estate investment.
Factors to consider before investing in Parking Condos Business
Following are important factors which one should keep in mind before investing in parking condos;
Parking condos usually have covered area of 5000 square yard, with seven to 10 floors and total capacity ranging between 560 to 800 cars. Amenities include a covered parking area and round the clock security.
Parking facility within these condos is available on an hourly, daily or monthly basis; an important contractual limitation to be aware of is that daily parking facility require an automobile to be parked within the premises for a minimum of five hours every day during work hours.
Most of the buildings are operation during regular business hours, typically between 7 a.m. to 10 p.m.
The fee charges are minimal with reduced rates for monthly packages.
At present, car-parking plazas are limited to some dense commercial areas and hence there are plenty of spaces and commercial areas to invest in this business.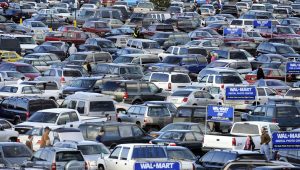 Luxury car condos
Given the expanding market for luxury cars all over the world, it is expected that the trend of constructing luxury car condos will gain momentum as well. They are purpose-built with value-added features, including reception area, restaurant and eateries, a lobby, individual cubicles to park cars, state of the art security features and parking plus maintenance services for a period of up to six months. Membership is offered to select clientele and vintage and classic car shows are organized regularly.
Investment in Parking Condos is different all around the world. In developed countries the auto markets are saturated and not growing with rapid pace but in developing countries there is plenty of space for growth of auto industry which means more opportunities in Parking Condos investment.
The post Parking Condos – How to Invest in Business of Parking Condos appeared first on Pakistan "The Land of Pure".