Alright, alright. Now I know that it's been a while, but I assure you that I will be busting out posts for the remainder of this month. I am sure of it. Almost. Well, actually, not really. But let's just see how it goes, shall we?

First order of business: Track has started. And on top of that, I'm already out of it. It hasn't even been two full weeks and I've basically lost it at this point. I have no idea how I am going to endure four months of such pain. Well, I'll just have to deal with it later.

There is a long list of negatives to running track. But one of the biggest ones is the mob mentality. My coach always goes out of his way to stress how important it is to "run in groups." Well, you see, when I can't run more than a couple miles without collapsing and everyone else is jogging some unnecessary number of miles, well, if everyone running track was in a herd, I would have been left to die. Several times. Per day. And yes I am passed when the eight-milers are returning. And once one of them makes a comment, "Come on man, quit walking." The mob mentality kicks in and they all find it necessary to chime in as well.

Furthermore, after that practice, I have homework to deal with. The homework that took me a long time even when I wasn't doing something after school. So that's that.

Now the apex of issues is the uniforms. And the t-shirts.

The uniforms consists of two skimpy articles of clothing I'm not sure anyone in their right mind would ever wear. The top (if you can even call it that), is a tank top that's basically missing any thickness. It's like wearing a layer of toilet paper that really doesn't cover anything up. I might as well wear strings of yarn at that point. And now to the shorts. When you think of "shorts," I'm sure you imagine something like this: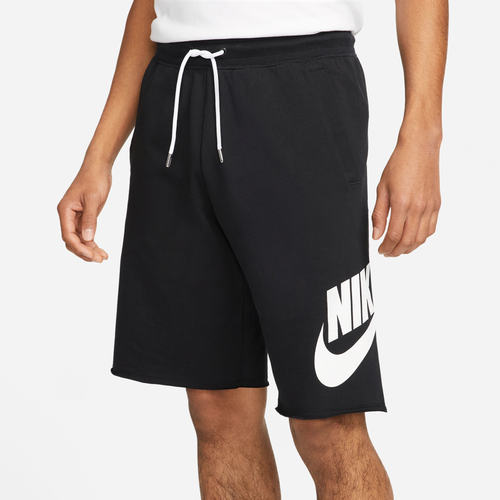 Well, for running, they provide with a complementary pair of these abominations: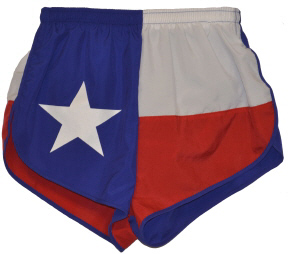 First off, what's the deal with the length. I mean, my undergarments are longer than that piece. And second, why are they cut slanted? Hmm?
And I understand these shorts are, I don't know, more "aerodynamic" or something but when it comes down to it. No thanks. And sure, a lot of runners appreciate the style of these shorts. But me, I'm a humble walker of the mile that could probably move just as fast in khaki pants than in these shorts. But that's just me. And I certainly have no issue with people that wear these shorts, but I still think they're unnecessary.
Well, that's the update for now. But trust me, in the next few weeks, I have plenty planned.
.