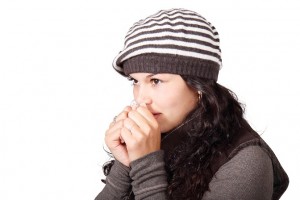 Most of us think that there is no way that we can get Dehydrated in the winter, as we usually connect dehydration to sweating, but that notion is totally incorrect. We can definitely get dehydrated even in cold weather, but most of us fail to recognise the signs of dehydration in the winter.
During the hot summer months we feel thirsty and the general reaction is to drink something, hopefully water, to slake our Thirst and this keeps us hydrated. The thirst reaction is our brain telling us that we are getting dehydrated, which is what makes us feel thirsty.
Unfortunately our bodies do not react the same way in cold weather; it does not elicit a thirst response, which is why we do not actually realise that our bodies need water and as a result we end up being dehydrated.
Various studies have shown that the only way that we realise that we need to drink water in order to up the fluid balance in our Body is when the body elicits feelings of thirst, and this does not readily happen in the winter because vasoconstriction (a decrease in the diameter of Blood vessels) takes place during cold weather. This makes the body send less blood to the peripheries (fingers, nose and toes) in order to decrease heat loss. This results in an increase of the blood volume at the body's core, misleading the brain and resulting in it not sending out the thirst message.
When the brain does not perceive a blood volume decrease, the argentine vasopressin (AVP) hormone, which causes the kidneys to slow down urine production and lets the brain know that the body is lacking water, is not kicked into gear, thus no thirst message is sent and we do not realise that we are becoming dehydrated.
It is important therefore that you drink water on a regular basis throughout the day no matter whether it is winter or summer. Drinking water regularly is the only way that you can ensure that you are fully hydrated at all times.
The post Can I Get Dehydrated in the Winter? appeared first on Living-Water.