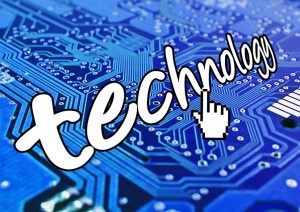 Technology is leaping forward in leaps and bounds, and this makes it a great time for innovative solutions to global water problems.
While some individuals are using technology to make commercial entities more powerful; to make communication more reliable and quicker or to make cars and gadgets more accessible, others are using it in creative ways to solve the water crisis by maximising efficiency, developing new techniques, and even producing potable drinking water from Thin Air.
Here are a few of the latest modern innovations:
Membrane Technology – Baoxia Mi, an environmental engineer at the University of California, Berkeley is developing a more cost-effective and efficient membrane for water purification. The new membrane uses miniscule layers of graphene oxide, a compound derived from graphite. The layers are 100,000 times thinner than a strand of human hair and are separated by spaces specifically designed to remove certain contaminants. It is hoped that these "nano filters" will be commercially available within a few years.
Producing Water Out of Thin Air – Several companies are currently perfecting technology that can actually produce water out of thin air via an atmospheric water generation system that chills the air to its dew point and then condenses the moisture onto special stainless steel or coated coils. This water is then channelled through advanced filtering chambers, which purifies it and makes it immediately ready to drink.
Shock Electro Dialysis – Electricity and water don't generally mix, but MIT researchers have devised a new alternative to traditional desalination technology called shock electro dialysis, whereby an electric shock is introduced to a stream of flowing water. The treatment uses a "frit"- porous material made of small glass particles – with electrodes attached to the sides. When a charge is applied, water with higher salt content will separate from the sodium-depleted water, and once the electrical current reaches a certain point, the water flow breaks into two channels. Fresh water can then be collected and used. The system desalinates, removes other contaminants, and may also sterilise the water in the process due to the fact that an electrical current passes through the stream.
Hire water cooler or purchase water cooler from Living-Water.
The post Technology and Modern Drinking Water Innovations appeared first on Living-Water.