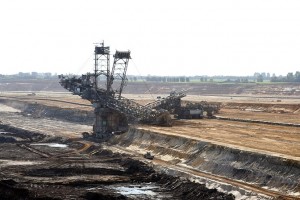 Aurora Mineral Resource Group began exploration in the Salvadoran town of San Jose Las Flores in 2005, to the consternation of the locals, who were not consulted about its exploration for a gold mine.
Salvador is Latin America's most water-scarce country; 98% of the fresh water is contaminated, mainly from metal mining, so it is understandable that the community was anxious to protect their water sources from the mines.
The need for this community to protect its water resources was far more critical than any employment that the mine might offer, so the villagers elected to take matters into their own hands; they removed the markings that the prospectors had put into place and snubbed Aurora's representatives.
Felipe Tobar, the mayor of San Jose Las Flores said, "They sent public relations people to speak to us, but each time they were escorted out by dozens of community members and eventually the company gave up."
According to a 2010 report by the UN, El Salvador is, in terms of access to water, the third most unequal country in Latin America and the Caribbean. This is about to change, however, as a powerful coalition of community groups and NGOs is attempting to get access to water enshrined in law as a human right, as was declared by the UN.
El Foro del Agua is a water coalition of in excess of 100 organisations and community groups that is calling for a constitutional amendment recognising the human right to water, a national ban on metal mining, and a general water law legally establishing social control of water resources and services. These strategies are geared towards shifting the power dynamics to strengthen the sovereignty of the Salvadoran people to determine their own freshwater future.
By some small miracle, environmental strategies that were developed at grassroots level have been introduced for debate at the Salvadoran legislature, and it is hoped that binding national laws to protect community water rights will aid other local communities that have been less successful in their struggles to protect water from harmful developments. Opposition parties however have been staunchly defending the interests of transnational corporations and have thus far managed to block these strategies at the legislative assembly.
Buy water cooler or rent water cooler from Living-Water.
The post Salvadoran NGOs Lead Global Human Right to Water Campaign appeared first on Living-Water.