Fethiye - Muğla - Turkey

GPS : 36°42'18.9"N 29°01'55.1"E / 36.705261, 29.031966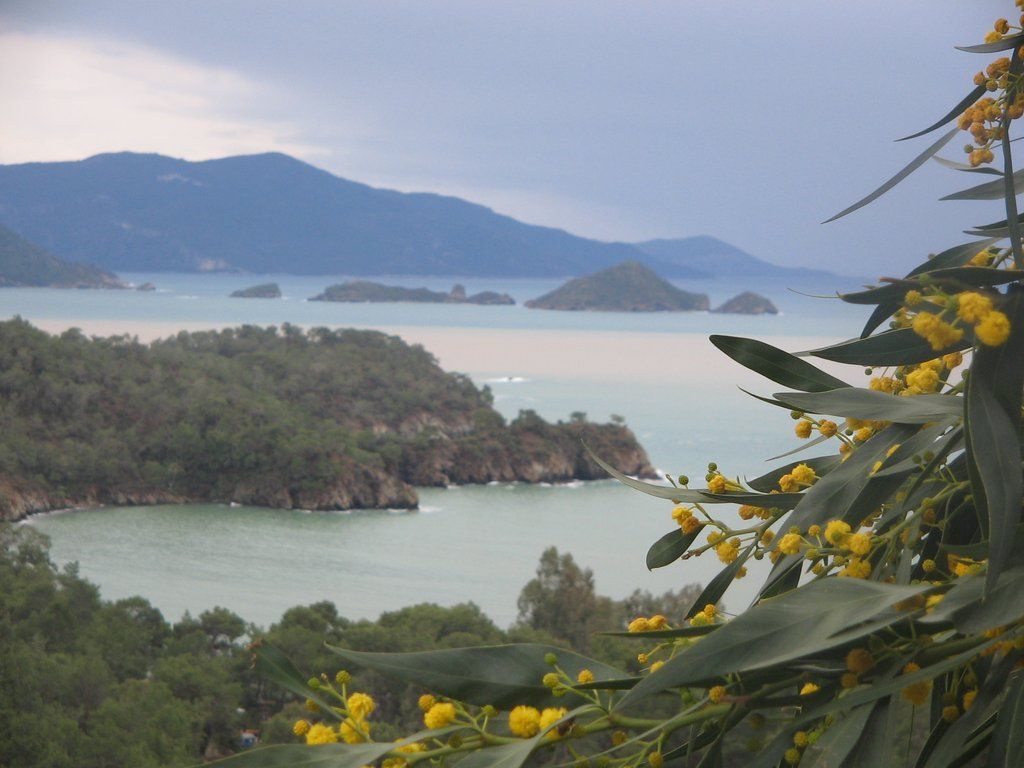 PHOTOGRAPHS ALBUM

Katrancı Bay is a piece of heaven. It is hidden behind red pine, eucalyptus and acacia trees. Between the months of May and October it is possible to camp in this area and there are facilities for power and water available from the nearby buffets and cafeterias. During the summer there are regular minibuses running from Fethiye to Katrancı.

For those wishing to explore further there is a path along the sea-side and over the hill to another quiet bay named Kızlar. Pine trees on three sides surround this cove. At the top of the hill you will find a popular restaurant and bar that offers a scenic view.

Katrancı Bay is situated 18 km from Göcek on the Göcek - Fethiye road. The village is a vision of blue and green, shaded by pine trees extending as far as the shore, and has a relaxation area offering services such as showers, toilets, cabins, drinking water, buffet, and a car park. It is an ideal spot for camping.

Regular minibus shuttle connect Katrancı to Göcek and if you are looking for a quiet place in weekdays it is the right place if you follow the path to Kizlar bay from the beach on foot.

While some visitors prefer to spend a day at Katranci Bay, for those that would like to stay over, the bay offers camping facilities. You can rent a tent, mini fridge, clean sheet and a duvet from the centre. There is also a section available for caravans. Facilities such as toilets, showers and laundry services are available on site. The camping area has a grocery and a market for those who would like to cook their own food.

Alternatively, you can try the restaurant available on site serving kebap, kofte meatballs, fish, French fries and salads. Especially grouper fish is very famous in this area of Fethiye. Katrancı Bay has a bar open until 01:00 am and every night they light a fire on the beach.

WEATHER FORECASTS

Mgm Weather Forecast
World Weather Forecast
Accu Weather Forecast
Wunderground Weather Forecast
Weather Forecast
Yahoo Weather Forecast
Weather Channel Forecast
Foreca Weather Forecast
Msn Weather Forecast
Holiday Weather Forecast
Bbc Weather Forecast

LOCATION SATELLITE MAP



These scripts and photographs are registered under © Copyright 2016, respected writers and photographers from the internet. All Rights Reserved.