AustinPulse.com has experienced the new fantastic technology of the Guardian Plus – Plugfones.
Check them out HERE before they are gone!
Save 10% on Guardian Plus – Plugfones orders with this exclusive code save10now

TECHNOLOGY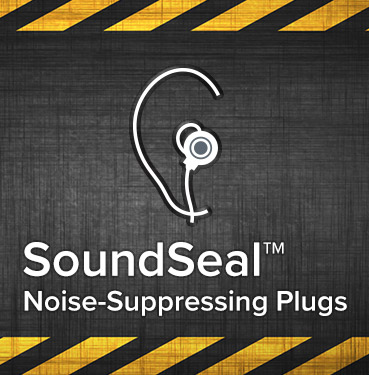 SoundSeal™
Noise-Suppressing Technology
SoundSeal noise-suppressing technology minimizes environmental noise to give you an immersive, unparalleled listening experience. It acts as a barrier between you and everything you don't want to hear, creating an atmosphere singular to you and your music.
IsoTalk™
Noise Isolating Mic
The IsoTalk is a built-in Noise Isolating Mic that helps reduce noise for phone calls. The mic identifies, isolates, and kills environmental noise so the person on the other end of the call can hear you, not what's going on around you.
Quickdraw™
Easy Access Control
Control your music and manage calls with the Quickdraw Easy Access Control. Ruggedized buttons allow you to play or pause, answer or end calls, adjust volume, progress through songs, and more.
View Guardian Plus – Plugfones here – https://www.plugfones.com/product/guardian-plus
AustinPulse.com Review
What made you want to try this product?
Wanted a higher quality sound in our plugfones that we promote to the local Austin audience that spends a lot of time exercising and being outdoors.
Was there something cool, cute, funny, exciting, inspiring, practical, romantic, unique or weird about the product that caught your eye?
Love the color options of the product, they are unique and have multiple options to fit our style.
What was your honest reaction when you first held and opened the package?
These are new and interesting, the color was very sharp and I instantly went to try them out.
What problem were you expecting the product to solve for you personally? How well did it solve the problem?
Needed a higher quality sound from my earphones that I use when working out. These Guardian Plus Plugfones are now my new option.
What are some unique or unusual ways you used the product in your everyday life?
Besides exercising, I can now use the plugfones while I'm working, playing sports or just relaxing. They fit the mold when it comes to what you want from Plugfones.
Who do you think this product is a perfect fit for? How do you think they will benefit from it?
Workout enthusiasts – basically everyone in Austin :). Seriously though, these are awesome and bring a quality sound to your workout.
Would you recommend this product to a friend?
Easily, and all my fellow AUSTINITES rejoice and join in on some good sound!
Want to learn more and buy the Guardian Plus – Plugfones?
Find them here https://www.plugfones.com/product/guardian-plus
The post Guardian Plus – Plugfones: Best appeared first on Best Things To Do In Austin, Texas - Austin Pulse.