By Judith Kesteloot
Oh, Cairns! We always love to go back to there. This lovely place has it al... Great city, Great beaches, great weather, and definitely some great bars! Whether you're spending just one day and night here, or a whole week. Every night there's something to do if you're up for a little (or big) party.
P.J.O'Brians – Pubs, the official sunblock of Irland
If you haven't eaten yet, P.J.O'Brians has some delicious 15 or 20 dollar meals! An Irish Pub wouldn't be an Irish pub without their Guinness beers, so try some of these before heading to other pubs in town. Enjoy some live music on Friday and saterday evening while they're having their happy hour from 7 to 8 and 10 to 11 pm. Don't get to wild on a theusday if you want to go singing at their karaoke night on Wednesday. On Thursday there is a bikini competetion, and a chance to win great prices.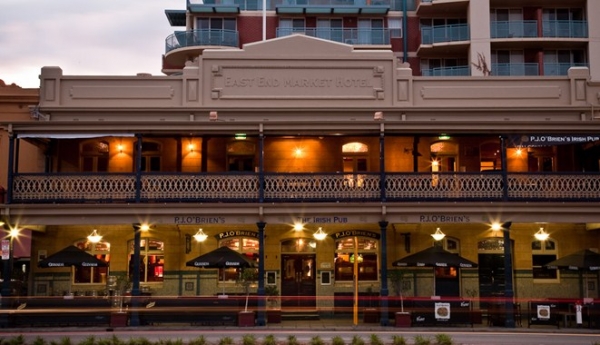 The Woolshed - "Not many places you can dance on the tables and forms"
They call themselves 'Cairns' best nightspot'. On Monday there it's 'industry night' where there are great prices to win. We've always wanted to see a Mr & Mrs Backpacker competition.. well, this is the spot! Get your flowery Hawaii skirt out for the tropical night on theusday, or just get any shirt out for the 'wet T Wednesday'. Who runs the world? yeaaah, girls! That's why Thursday night is a girls night out! (sorry boys!)
TGIF, no better place to start the weekend with their Eat-sleep-rave-repeat-party.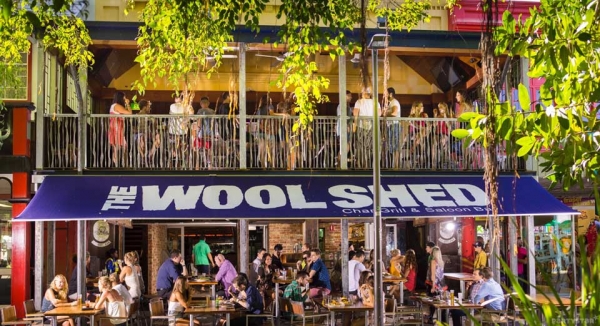 Pier bar - Best of both worlds: a drink and a view
Another must visit in Cairns is 'Pier bar' with a great view of the ocean.
While you're visiting the city you can just stop by to have a quick lunch, while enjoying the view. Or you can just drop by at their happy hour every day from 5 to 7 pm.
On theusday, there is a pool competetion and on Wednesday a beer pong competition, on both evenings there are great prizes to win like a trip, bungee jump,.
For the Latin-America lovers among us, there is a live salsa band every Thursday and also on Friday and Saturday, there is live music or a DJ to get the party started. Get your drinks at the bar inside, or outside when it's getting a little too hot inside.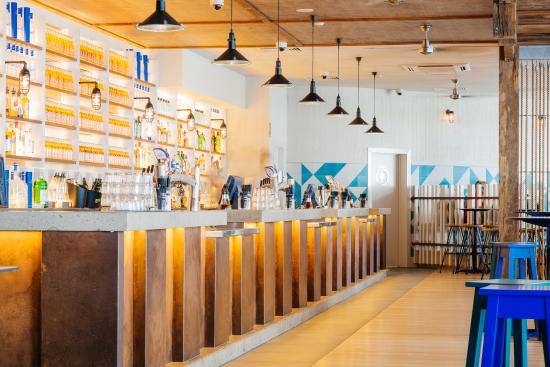 Ultimate Party Cairns
If you're only spending one night in cairns, and you want to do a couple of bars and meet lots of people, the 'ultimate party' is the perfect tour for you. The open top roof double decker bus takes you to 5 different venues with the greatest value for money; VIP treatement, loads of free giveaways, games, and entertainment!