Bang Pae Waterfall
Bang Pae Waterfall (Bangpae waterfall) is one of the only four known waterfalls in Phuket, maybe five if you include a tiny one in Layan Bay, but only two are significant: Bang Pae and Tonsai Waterfall. Both are in the same east Phuket area and both are part of a National Park which means that an entry fee will be required. The entry fee has long been a big discussion topic as locals pay 20 baht and 'Farang' which means you, will pay 200 baht. In a way it's not illogical when you know the average salary of most Thais.
Bang Pae waterfall is easy to reach, easy to park and doesn't required long or hard walk. On the way you will probably see Thai teens and families playing in the stream.
Waterfalls in Thailand always seems to be a great weekend attraction. Here you won't find a big pond or lake to swim in, just a nice average size waterfall worth a photo. The nearest larger waterfall good for bathing would be in Phang Nga or Khaosok. Just next to the parking you can take a break at few local restaurants selling also lots of drinks.
Another interesting feature near Bangpae waterfall parking is the 'Gibbon Rehabilitation Center' created more than a decade ago to rescue gibbons used as tourist attractions in Bangla bars. You might ask to see the Gibbons, but staff there are not very inclined to let you.
How to get to Bang Pae Waterfall:
On the way to the airport (coming from Phuket Town), turn right at the 'Heroines Monument' circle and drive around 10 km. Keep your eyes on the left hand side, it is quite clearly indicated, together with the 'Gibbon Rehabilitation Center'. Then drive another 3 km and you will find the National Park entrance.

Where to Eat Near Bang Pae Waterfall
There are 2 great places to have lunch near Bang Pae Waterfall: The first and easiest is Piang Prai, a great local place at the very entrance of the waterfall. The second is a great seafood restaurant nearby called 'Bang Pae Seafood' with a nice view on the mangrove and the sea. To reach this restaurant, at the elephant camp intersection, instead of turning left to the waterfall, keep driving 300 meters and turn right (there is a sign at the intersection). Once in the small road keep driving until you reach the end of the road.
1. Piang Prai Seafood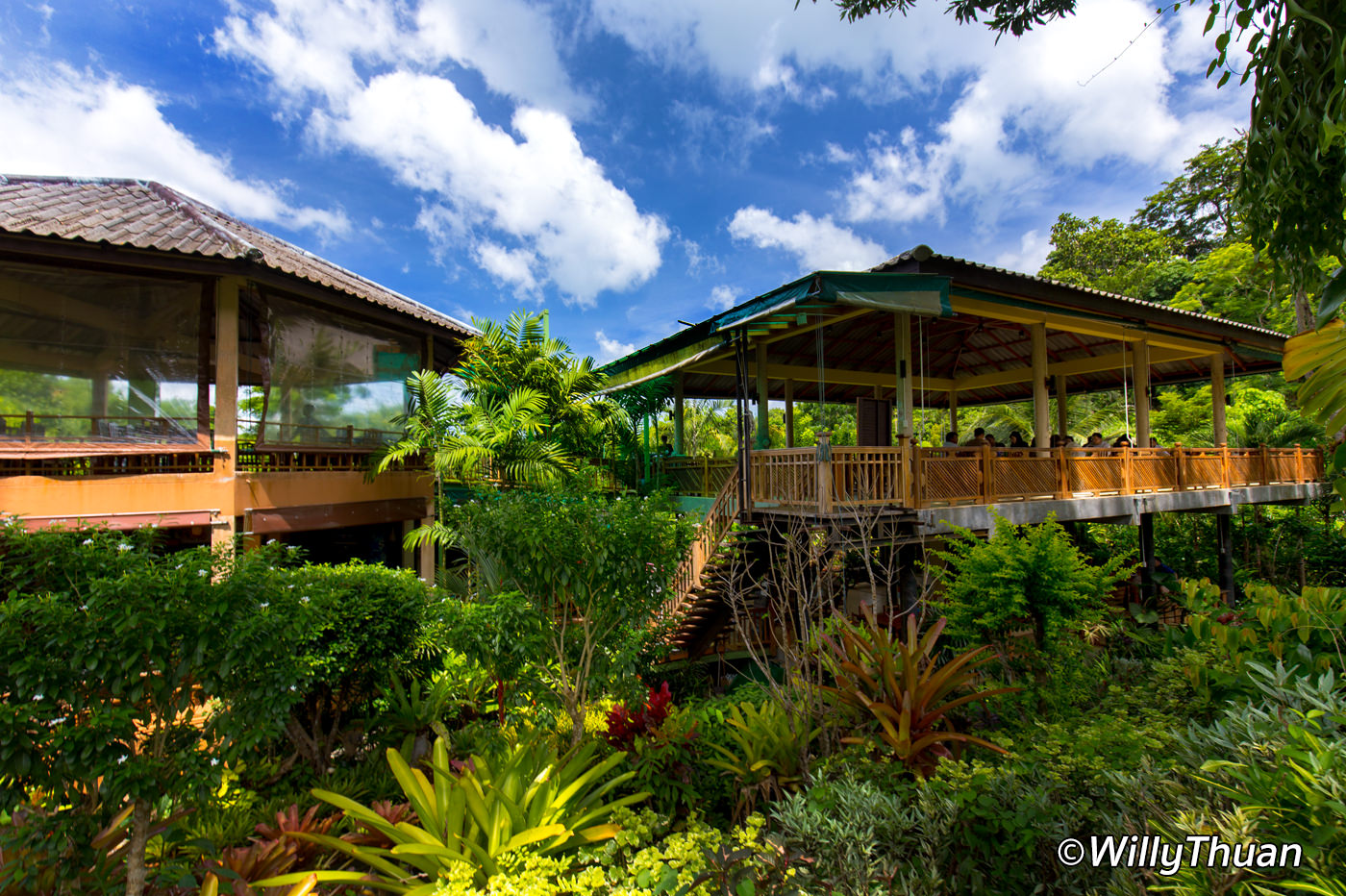 2. Bangpae Seafood
Bang Pae Waterfall Map
Read about other waterfalls in Phuket
The post Bang Pae Waterfall appeared first on Phuket 101.
This post first appeared on Phuket 101, please read the originial post: here