1st Time in Phuket?
26 Things You Should See, Do, Eat, Know and Enjoy!
Many readers will be coming to Phuket for the first time and many ask questions daily: I'm coming for the first time, what should I really do? Of course since everyone is different there are obviously many answers, but with years of experience answering the same anxious questions, we managed to come up with a pretty decent list of answers.
Here are the thing you should experience on your first trip to Phuket. We list 3 or 4 most popular items in each section with a link to more relevant answers plus a link to even more answers in each group. We hope this page helps you make the best of your holiday in Phuket!
---
4 Beaches People Where Love to Stay
One of the most often question asked is 'Can you recommend which Beach I should pick to stay'? Once again everyone has different taste and we know some will prefer remote and isolated beach. However most travellers ask for a good mix of beautiful beach, easy access to restaurants, shops and a bit of nightlife. Here are the 4 most popular beaches in Phuket based on their popularity. (if you want to see all the 36 beaches of Phuket, click here)
1.
Patong Beach
The success and popularity of Patong Beach mostly come from its wide beach and a worry-free wild nightlife. Basically it has everything and as a chain reaction, it attracts more people. Patong offers a lot to those who like the busy resort town atmosphere and a bit of everything. You won't find the greatest food but you will find hundreds of restaurants, bars, clubs, shops. Patong is popular with the younger crowd because of the party atmosphere at night and easy access to everything anytime of the day and night. Read about Patong Beach
2.
Kata Beach
Kata Beach is the second most popular beach in Phuket after Patong and just before Karon Beach. It enjoys a superb large white beach with an incredible blue sea, a nice island standing in the middle of the bay that makes great sunset photos. With less crowd than Patong, a good and growing choice of dining venues, shopping, nightlife and hotels, Kata beach is a great family destination. Read about Kata Beach
3.
Karon Beach
Karon Beach is the second longest beach in Phuket with a very wide stretch of white sand along an immense bay. Karon is also a small town with a decent choice of dining, shopping and nightlife, yet it never seems to draw crowds of tourists (which might actually be a good thing). Read more about Katon Beach
4.
Kamala Beach
Kamala Beach has a beautiful beach and managed to keep a small village vibe. It's not crowded, the beach is vast and nice and there is even a nice little street to stroll at the end of the day with many little bars, shops and restaurants. The north end of Kamala now even has 2 great beach clubs for you to enjoy: Cafe Del Mar and HQ Beach Club (they are actually far enough if party is not your thing). Kamala is popular with families and those who like a toned down holiday. Read more about Kamala Beach
---
4 Great Beaches to Discover
Phuket has so many beaches it's really hard to say what beaches are really worth spending the day on. Based on visitors 'Best beach in Phuket' votes here are 4 beaches to consider. (Laem Singh was an old-time favourite but it was closed to the public in May 2017)
1.
Freedom beach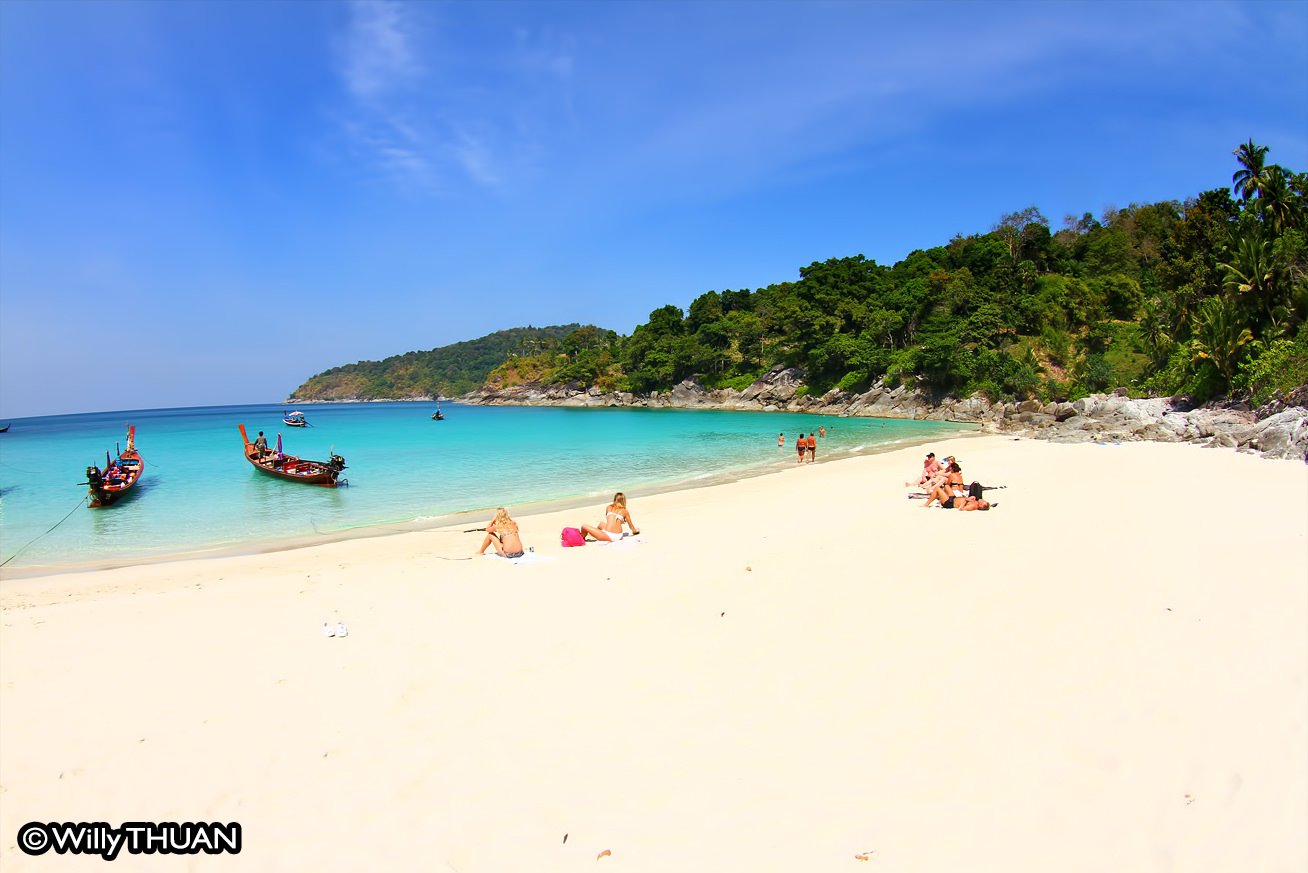 Freedom Beach is one of the prettiest beach in Phuket Island, with an incredibly soft white sand and striking clear blue waters. It is just few minutes away from Patong Beach, the most populated beach in Phuket and yet, it is surprisingly peaceful and quiet… so what is Freedom Beach secret? Read more about Freedom Beach
2.
Nai Harn Beach
Nai Harn is a superb spotless beach in the south of Phuket, tucked between grassy hills and tiny islands and popular among expats and locals. More laid back than west coast touristy spots it has all the food, hotels and shops you need for a great day and still holds on pretty well to its original feel. The protected bay offers great anchorage for sailing boats and luxury yachts. Read about Nai Harn Beach
3.
Surin Beach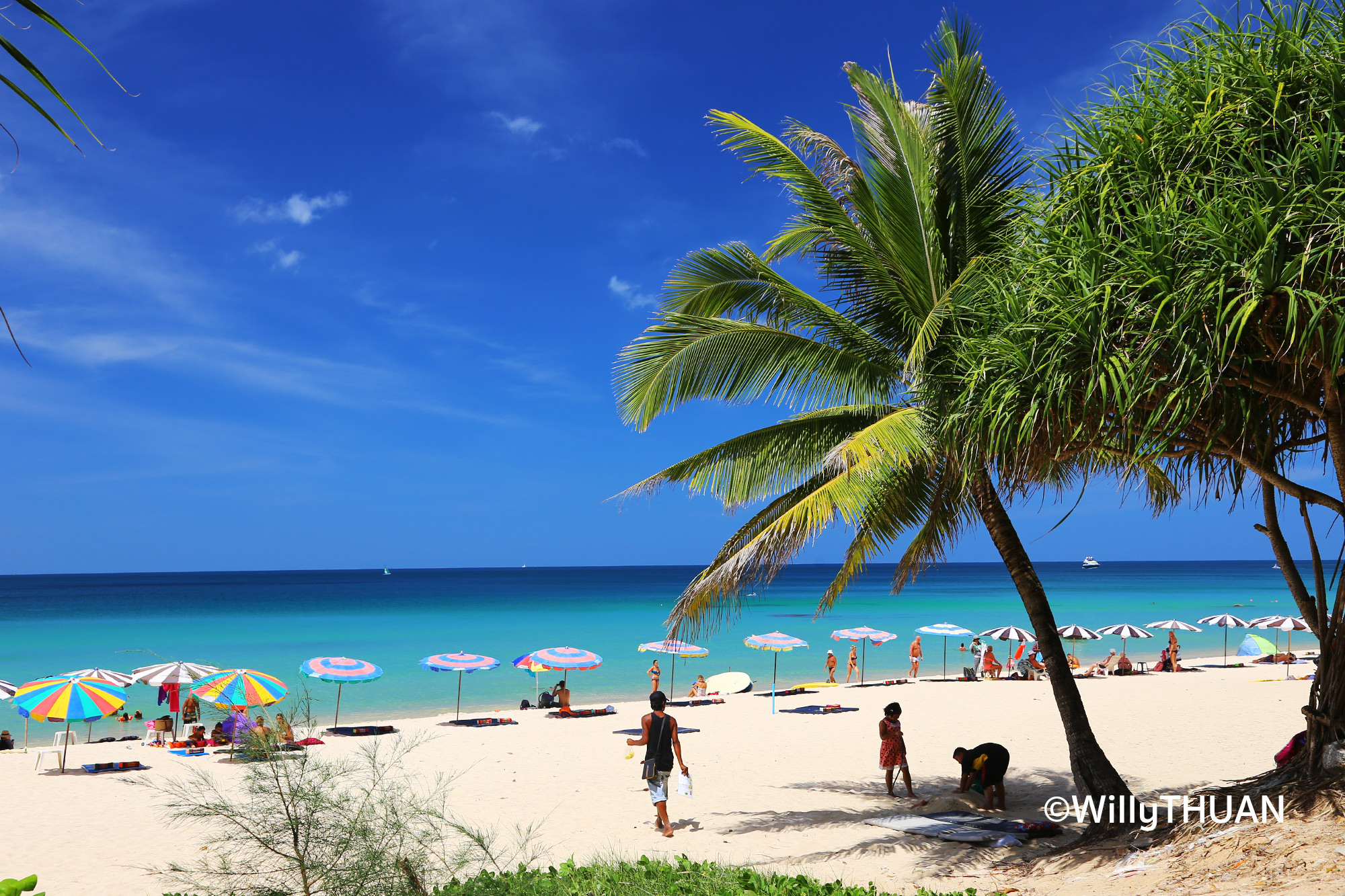 Surin Beach used to be very popular for its large choice of restaurants and trendy beach clubs. All the venues are now gone but Surin is blessed with a large beach of beautiful sand and an amazing clear blue sea. Since it has been mostly return to its natural state, it is one of the nicest beaches on the island. Read about Surin Beach
4.
Ya Nui Beach
Ya Nui beach is tiny but has the charms of a small bay, tucked in a cove between the Windmill Viewpoint and famous Promthep Cape in the very south of Phuket Island. Because of this tiny cove appearance, it seems to be an irresistible magnet for tourists. Surprisingly, it is rather busy but no one seems to complain about it. Read more abou Ya Nui Beach
---
3 Things You Should See in Phuket
1.
Phang Nga Bay
Phang Nga Bay is without a doubt Phuket and Thailand most fascinating landscape, an 'Out of this world' scenery you must absolutely see with your own eyes if you crossed half the globe just to come to here. The best way to explore it is in a silent kayak slowly gliding among giant cliffs. We have been in Phang Nga a dozen times and still we are still amazed. John Gray Sea Canoe may not be the cheapest company going around Phang Nga but he is the one who discovered it decades ago and made it accessible to everyone. Unfortunately, good ideas are hard to find but easy to copy.
2.
Phi Phi Island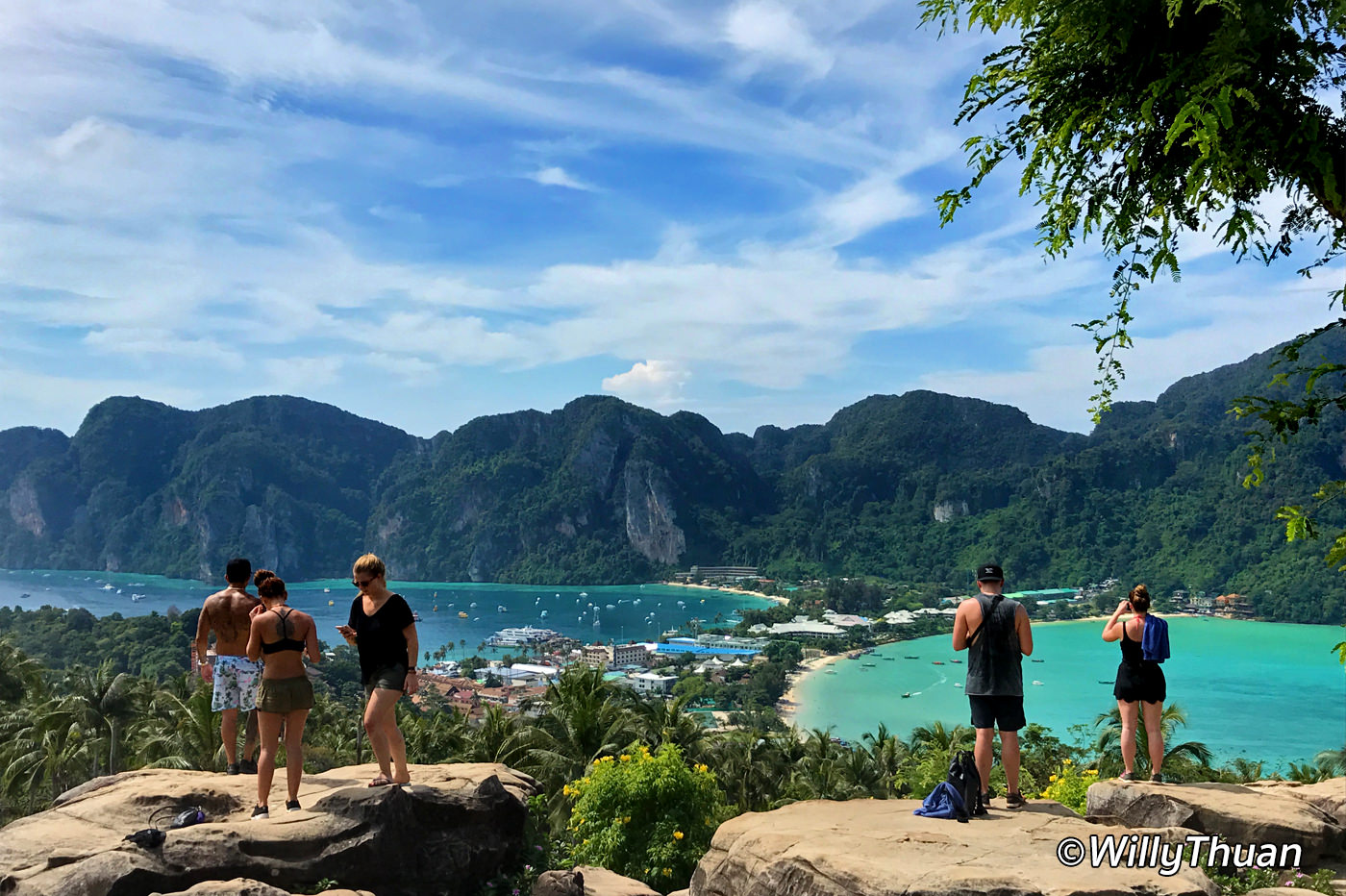 Phi Phi islands don't need introduction anymore, Leonardo DiCaprio took care of this in 2000 with the movie 'The Beach' and the place just keeps on getting bigger and busier. The island was wiped out during the 2004 tsunami and despite what was said at the time, the construction just got bigger and maybe not better. However, the young crowd travelling to Phi Phi Islands seems to have great time so we decided to check it. No doubt it's super crowded, especially at night, but yes the islands are beautiful and a great place for party!
3.
Old Phuket Town
Phuket Town is not huge but still too vast to explore it entirely on foot so we will break it down in several areas of interest. Our first guide is about the historical streets of town, quite easy to explore even on a wet day. This walking guide should keep you busy for half a day or less depending on which of the two options you'll pick below.
---
3 Dishes People Love Most
Let's make it clear before we start: there are many delicious Thai dishes to enjoy and this page is for first timers so here are 3 dishes to try on your first trip. If you want to try more than these, click here.
1. Tom Yam

2. Pad Thai

3. Pancake (Roti)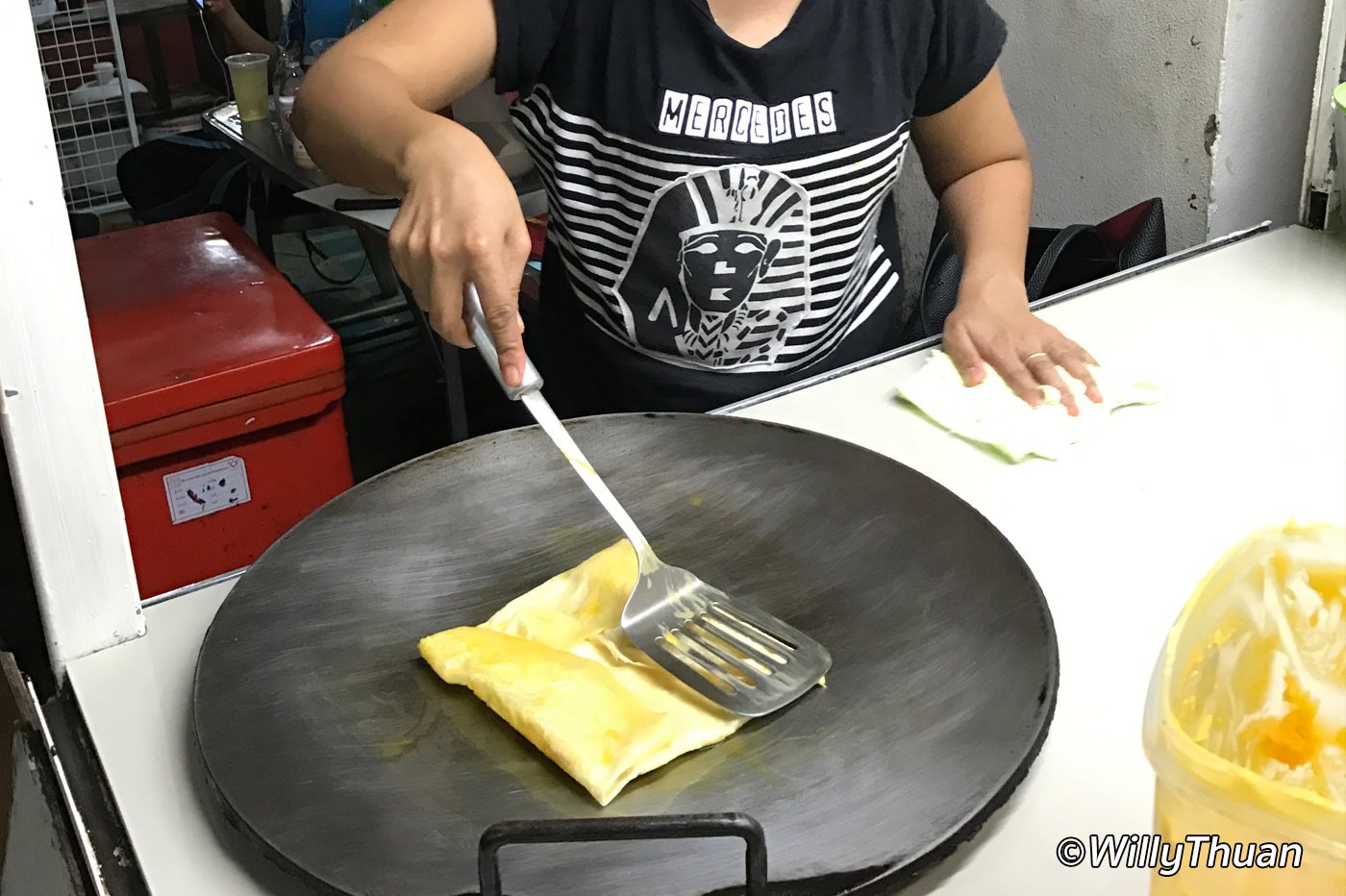 ---
3 Places to Eat Great Seafood
1.
Mor Mu Dong
Mor Mu Dong restaurant in Phuket – You really really want to eat off the beaten tracks? where only locals go for a great and relaxing lunch or dinner? Mor Mu Dong is a place every local knows, and you just have to count the cars on the parking to know that something special is cooking here. People travel a long way to come to Mor Mu Dong. It's so local that even Andrew Zimmern from 'Bizarre Food' had lunch here.
2.
Kru Suwit Floating Restaurant
Kru Suwit Floating Phuket Restaurant (or Kruvit Raft) is one of the most original way to enjoy dinner when you got tired of your 'Same Same but Different' Thai food restaurant. Try this unusual but popular place known as 'Kra Chang' ('fishing basket') which is in fact an aggregation of several floating restaurants built between Phuket Island east coast and Maphrao Island. It only takes a five minutes free longtail boat ride to reach. Our favourite, called 'Kru Suwit', is a great place for a lazy lunch in a cool breeze while contemplating the water around, or perfect for a dinner when you have visiting friends from overseas who think they saw it all.
3.
Kan Eang 2
A good way to describe Kan Eang 2 is to compare it with its successful sister 'Kan Eang@Pier'. Kan Eang 2 has everything a good seafood restaurant should have and more. Fresh seafood is of course a given, both restaurants probably get it from the same place. Food and service is less sophisticated, menu appears shorter, crabs are a little smaller but they serve everything you can expect from such seafood venue, and price is significantly lower! Read about Kan Eang 2
---
3 Great Places to Shop in Phuket
1.
Phuket Walking Street Market
Phuket Walking Street and weekend market is called 'Lard Yai' by the locals and is now the most popular attraction in Phuket Town. This weekend street market was an instant success wasn't long to catch up, denoting a need for something to happen in Thalang Road, the historical part of town.
2.
Phuket Weekend market
Phuket Weekend Market or Naka Market is an immense night bazaar located near Central Festival in Phuket Town. Occasionally it's even called 'Phuket Chatuchak' by reference to the famous Weekend Market in Bangkok. Expect to find a lot of clothing, most displaying famous brands, but obviously the cheap prices give a hint about their authenticity, Bags, watches, accessories and even perfumes. Most popular is the wide variety of local snack and fruits you can try. Here is your chance to taste a lot of fun things: fried, deep fried, boiled, steamed, crushed, chilled, rolled, sliced and fermented. Read more about the weekend market
3.
Jungceylon
Jungceylon Phuket in Patong, the largest mega mall in Phuket, is almost a city within a city. With a lot of souvenirs shops and foot massage in the lower floor, many restaurants a lot of attractions in the upper floors, it is a perfect hideaway for Patong tourists when it rains of when heat becomes unbearable.
---
3 Places to Go at Night
Phuket is famous the world around for its colorful nightlife. It has evolved a lot to reach all kinds of travellers and it's nowhere as rowdy as in Pattaya or even Bangkok. Nightlife in Phuket is now for everyone with great night clubs hosting international DJs, fancy rooftop bars, more live bands than you really need, and ladyboy shows that defies your imagination. And of course you might be tempted to have a look inside the notorious Go Go bars at least once… go on it is actually easy going and couples are welcome.
1.
Bangla Road

Soi Bangla or Bangla Road is the heart of all Phuket Nightlife, and the battle for night supremacy is raging between Soi Seadragon and the new Tiger complex. Over the years, the center of interest has been moving up and down Bangla road depending on seasons and popularity but the ever changing face of Patong nightlife is definitely worth a look. Of course, wherever you go in Bangla, friendly girls will call you with a big smile and encourage you to have a drink and play few silly bar games, everyone is welcome. Read more about Bangla
2.
Catch Beach Club
Catch Beach Club is reborn and is as popular as ever! Catch Beach Club is more than just another beach club in Phuket: created by the popular Twinpalm Resort in Surin Beach, it was the first of the beach club craze that took the island like a fashion wave. In just a couple of years, there were beach clubs everywhere. Most of them were quite busy but none ever come close to what the original Catch Beach Club was on Surin Beach. Read more about Catch Beach Club
3.
Phuket Fantasea
Hugely popular since decades, the Phuket Fantasea live show involves hundred dancers and performers together with a dozen adult elephants. This massive show is set on the ground of an immense theme park located in Kamala Beach. After almost twenty years, the Phuket Fantasea show is still going strong, welcoming million visitors each year. Tourists from around the world come to admire a dazzling performance narrating the legend of Kamala, which in this story is a jungle with a mythical palace surrounded by elephants. Read more about Phuket Fantasea
---
3 Great Hotels People Love in Phuket
Here are 4 hotels people talk a lot about. Of course they might not be to everyone's taste or Budget but there is sure a lot of buzz about these!
1.
Trisara
Trisara Phuket is the ultimate romantic resorts in Phuket, one of the best way to enjoy our tropical paradise island. All 39 villas in Trisara Phuket are designed to trap you in comfort so you will want to stay and and enjoy every minute of it. Large spacey rooms with oversized beds, bright and large bathrooms, all the features you can expect from a five star resort, and best of all, each villa comes with amazing infinity pools. My favorite. I didn't have the chance to get the biggest villa, but I was more than comfortable with the Pool View Room. Read about Trisara
2. Kata Rocks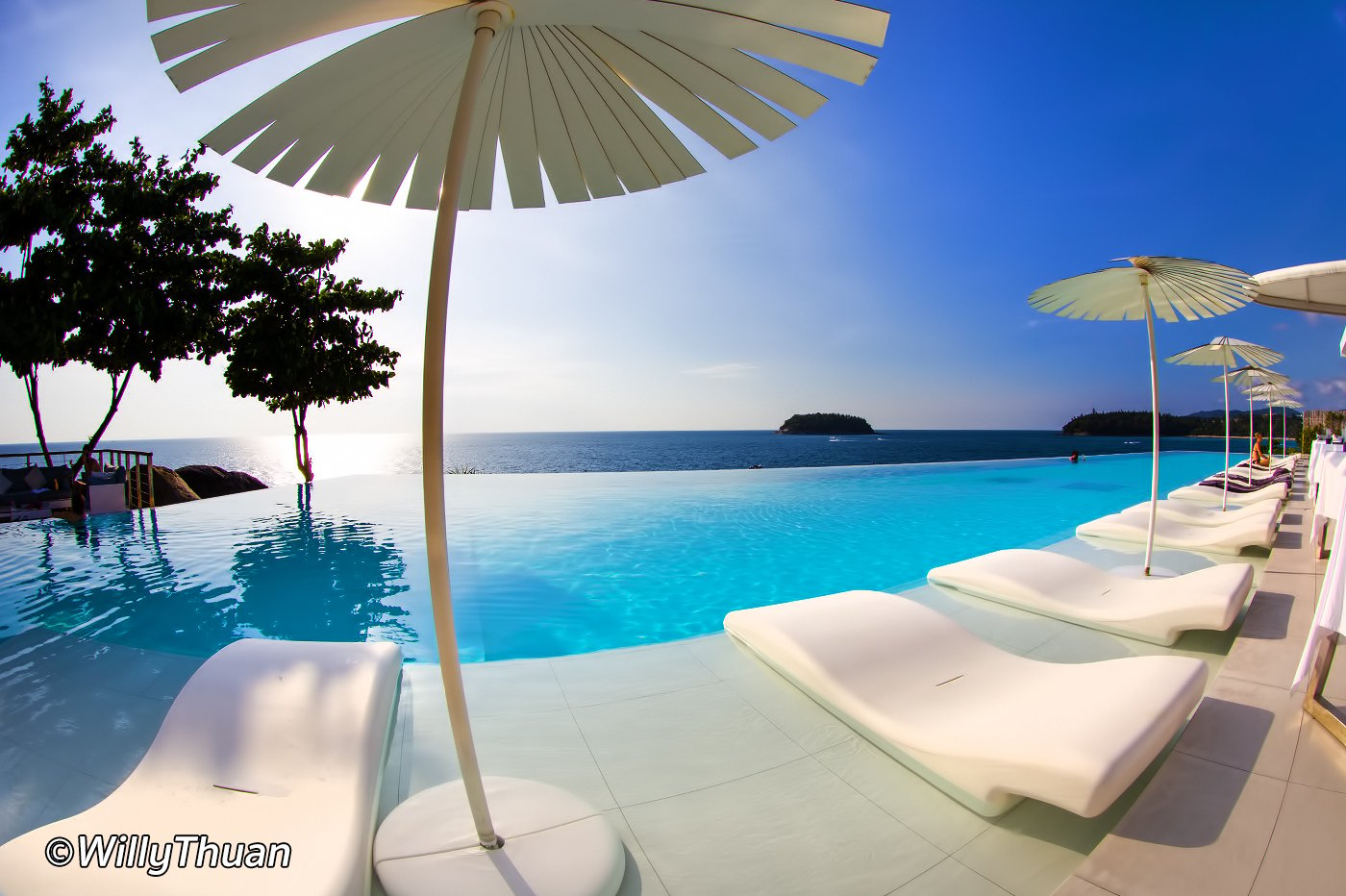 3.
The Shore
The Shore at Katathani is one of the most exclusive hotels on Phuket, probably one of our best experience on the island. The hotel combines effortlessly all the ingredients for a perfect escape: a location right on a beach, villas with jaw dropping views, genuinely caring staff, an excellent restaurant, a good spa and countless small details that makes the difference between just a regular 'hotel stay' and a truly unforgettable holiday.The location is obviously what impresses first, right on and above the secluded beach of Kata Noi, a superb white sandy bay that has remained unspoiled because it's not on any main road. Read more about The Shore
4.
Amari Phuket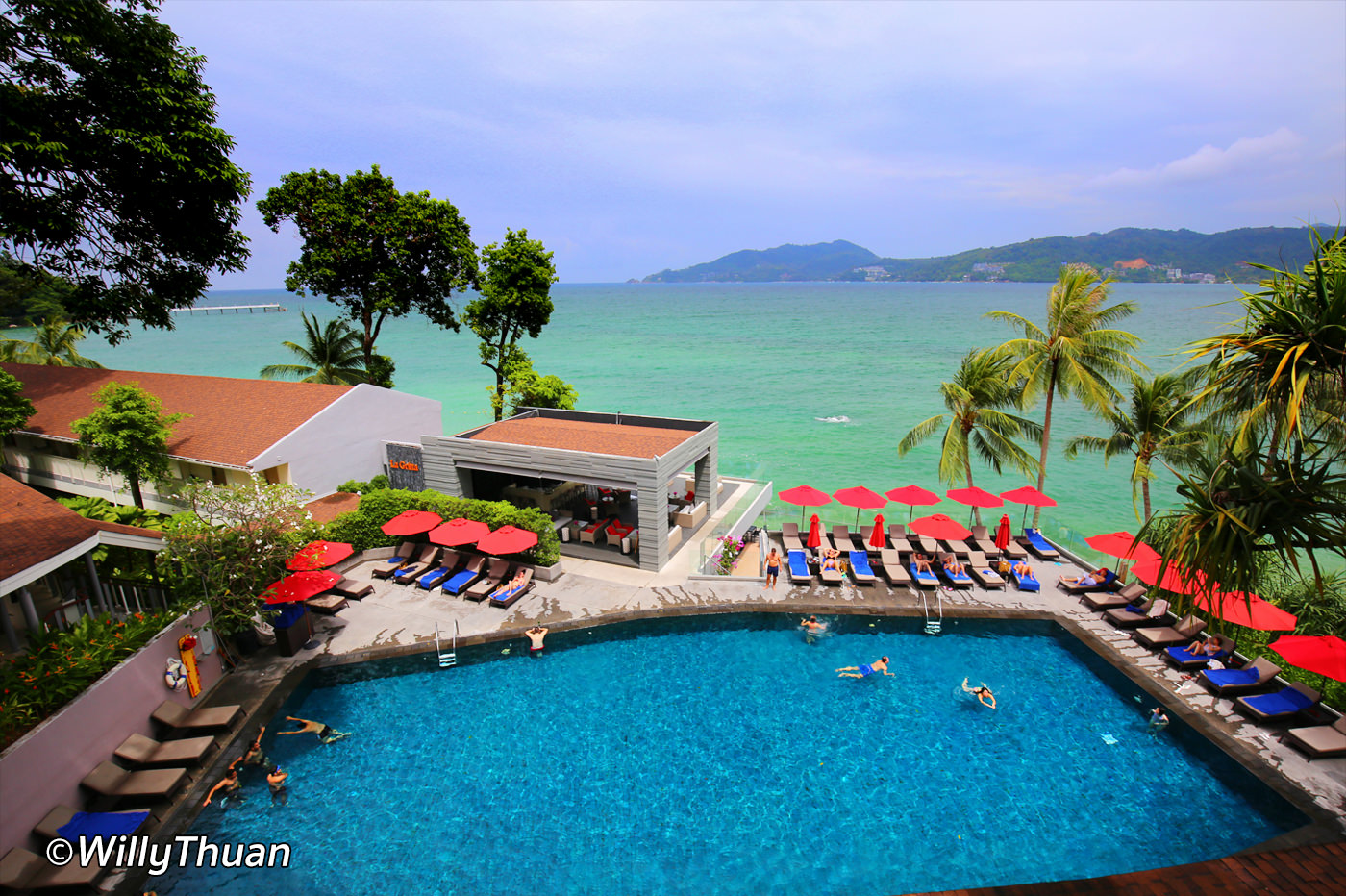 Amari Phuket is a resort with a very unique location on Patong Beach. The hotel is blessed with its own beach with an amazing view on the entire bay and most of the rooms are facing the sea! This 4 star resort is located just at the southern end on Patong, just past a large bridge, making it the perfect hotel if you want to enjoy the best of both worlds: to be close enough to the fun of Patong and still being able enjoy peace and quiet of the ocean in a green surrounding. Read more about Amari Phuket
The post 1st Time in Phuket ? – 26 Things You Should See, Do, Eat, Know and Enjoy! appeared first on Phuket 101.
This post first appeared on Phuket 101, please read the originial post: here