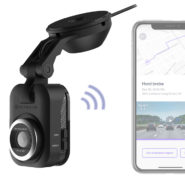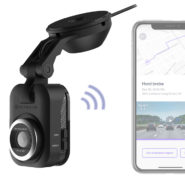 Tweet
!function(d,s,id) {
var js,fjs=d.getElementsByTagName(s)[0];
if(!d.getElementById(id)) {
js=d.createElement(s);js.id=id;js.src="https://platform.twitter.com/widgets.js";fjs.parentNode.insertBefore(js,fjs);
}
}
(document,"script","twitter-wjs");
by Gregg Ellman (@greggellman) As they say, a day late and a dollar short. But with the window-mounted Scosche NEXS1 Smart, full high definition dash camera, powered by Nexar, I'll be ready for next time.
I'm referring to a minor car accident (no injuries) I was in two weeks ago while this dash cam sat boxed up on my desk, waiting to be tested.
Continue reading Gadgets :: November 18, 2020 at Imaging Insider.