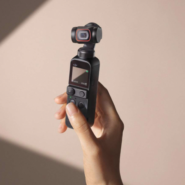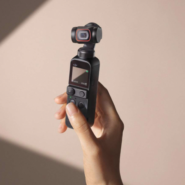 Tweet
!function(d,s,id) {
var js,fjs=d.getElementsByTagName(s)[0];
if(!d.getElementById(id)) {
js=d.createElement(s);js.id=id;js.src="https://platform.twitter.com/widgets.js";fjs.parentNode.insertBefore(js,fjs);
}
}
(document,"script","twitter-wjs");
Capture Life's Meaningful Moments with DJI's Smallest Stabilized Mini 4K Camera, The DJI Pocket 2

DJI Pocket 2 Comes with Enhanced Feature Upgrades, Improved Imaging and Audio Performance, and a Modular Design To Capture Magic at Hand.
DJI, the global leader in civilian drones and creative camera technology, today sets a new standard with its most powerful and portable stabilized mini camera – DJI Pocket 2.
Continue reading The New DJI Pocket 2 :: Capture Life's Meaningful Moments with DJI's Smallest Stabilized Mini 4K Camera at Imaging Insider.