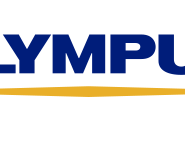 Tweet
!function(d,s,id) {
var js,fjs=d.getElementsByTagName(s)[0];
if(!d.getElementById(id)) {
js=d.createElement(s);js.id=id;js.src="https://platform.twitter.com/widgets.js";fjs.parentNode.insertBefore(js,fjs);
}
}
(document,"script","twitter-wjs");
Signing of Memorandum of Understanding for Divestiture of Imaging Business
Olympus Corporation ("Olympus") and Japan Industrial Partners, Inc. ("JIP") hereby announce that, today, the parties signed a memorandum of understanding to carveout Olympus's Imaging business to a new company ("NewCo") and subsequently transfer its shares to a fund managed, operated or otherwise handled by JIP (the "Transaction").
After the due diligence and further discussions and negotiations, the parties are aiming to sign a legally- binding definitive agreement for the Transaction (the "Definitive Agreement") by September 30, 2020.
Continue reading Olympus Imaging to Have New Owner :: The Long Sad Goodbye at Imaging Insider.