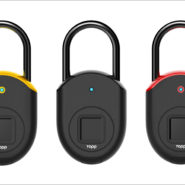 Tweet
!function(d,s,id) {
var js,fjs=d.getElementsByTagName(s)[0];
if(!d.getElementById(id)) {
js=d.createElement(s);js.id=id;js.src="https://platform.twitter.com/widgets.js";fjs.parentNode.insertBefore(js,fjs);
}
}
(document,"script","twitter-wjs");
by Gregg Ellman
(@greggellman)
With an attractive vintage look, Electrohome Birmingham's retro Bluetooth speaker seeks to bring back the era of mop tops and mullets from the golden age of rock n' roll. I prefer to say it reminds me of a hi-fi stereo system my dad had long ago, although I did have a mullet in the past.
While the look takes you back in time, the sound and features are up to date and forward marching.
Continue reading Gadgets :: April 8, 2019 at Imaging Insider.