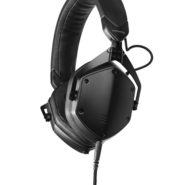 Tweet
!function(d,s,id) {
var js,fjs=d.getElementsByTagName(s)[0];
if(!d.getElementById(id)) {
js=d.createElement(s);js.id=id;js.src="https://platform.twitter.com/widgets.js";fjs.parentNode.insertBefore(js,fjs);
}
}
(document,"script","twitter-wjs");
by Gregg Ellman
(@greggellman)
Bedside clock radios are critical for time displays and alarms to get you going in the morning. These days they are needed for so much more and the new AC powered iHome iBTW281 dual Alarm clock speaker system does it all. It even cleaned up my nightstand mess of cables.
Along with an endless amount number of up-to-date features incorporating today's technology, the critical features of time and dual alarms are there.
Continue reading Gadgets :: November 13, 2019 at Imaging Insider.