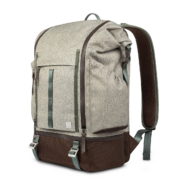 Tweet
!function(d,s,id) {
var js,fjs=d.getElementsByTagName(s)[0];
if(!d.getElementById(id)) {
js=d.createElement(s);js.id=id;js.src="https://platform.twitter.com/widgets.js";fjs.parentNode.insertBefore(js,fjs);
}
}
(document,"script","twitter-wjs");
by Gregg Ellman
(@greggellman)
Just a few years ago some smartphones eliminated the 3.5 mm headphone port, forcing users to get an adapter or go the Bluetooth route. Then the true Wireless earbud category was born, eliminating the wire connection for Bluetooth headsets. But many of the new Wireless Earbuds were costly.
Now iFrogz (a Zagg brand) has launched the Airtime truly wireless earbuds, their first entry in the category and it seems to be a winner in all aspects.
Continue reading Gadgets :: July 17, 2019 at Imaging Insider.