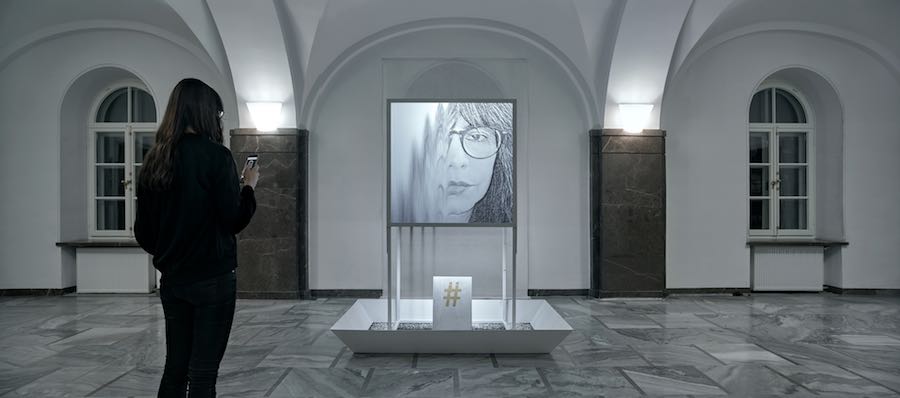 HASH2HASH the panGenerator's installation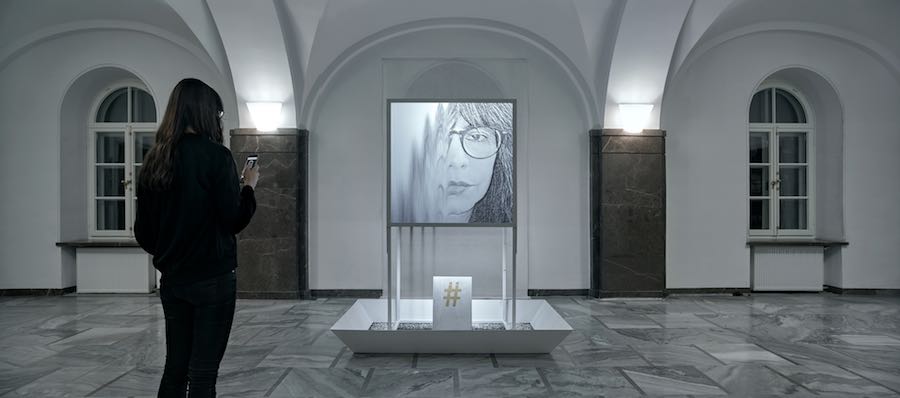 HASH2HASH the panGenerator's installation
Millennials – Polish art collective panGenerator has created Hash2Hash, an interactive installation for the Warsaw National Ethnographic Museum TEEN AGE exhibition.
The installation prompts you to take a selfie on your phone, which it renders in digital particles on its large 1×1 meter screen. Then a moment later, your face scatters and falls apart and the real black gravel starting to fall at the bottom of the screen in perfect synchrony with the digital simulation. Gradually a dark mound builds up at the foot of the construction.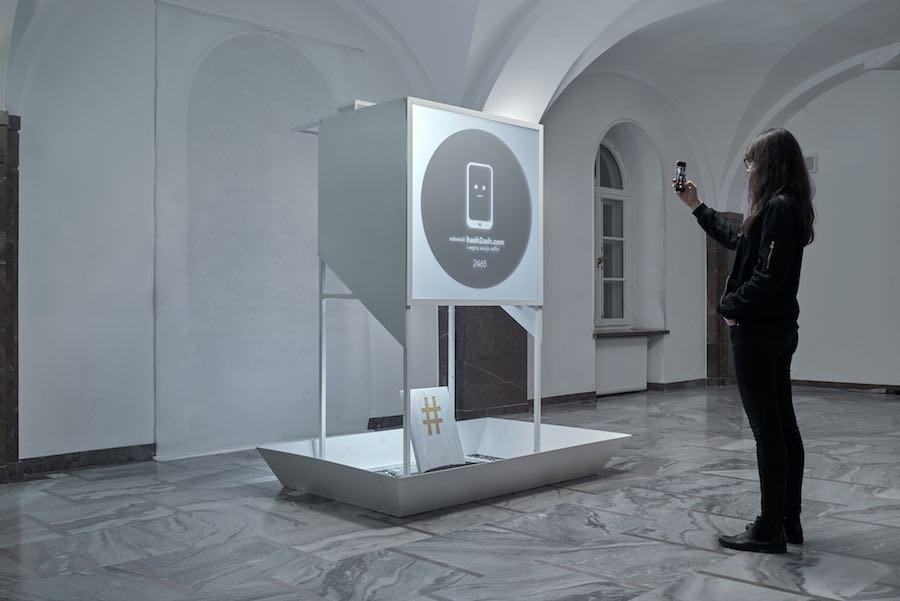 HASH2HASH the panGenerator's installation
Once you took a selfie you can see your face slowly deform and then turn into gravel on a #-marked gravestone. The project looks at Instagram Stories and Snapchat apps which display images for just 24 hours and, at the same time, recalls the Bible verse "Thou shalt return to the dust from whence thou came"… Replacing 'dust' with a Hash(tag).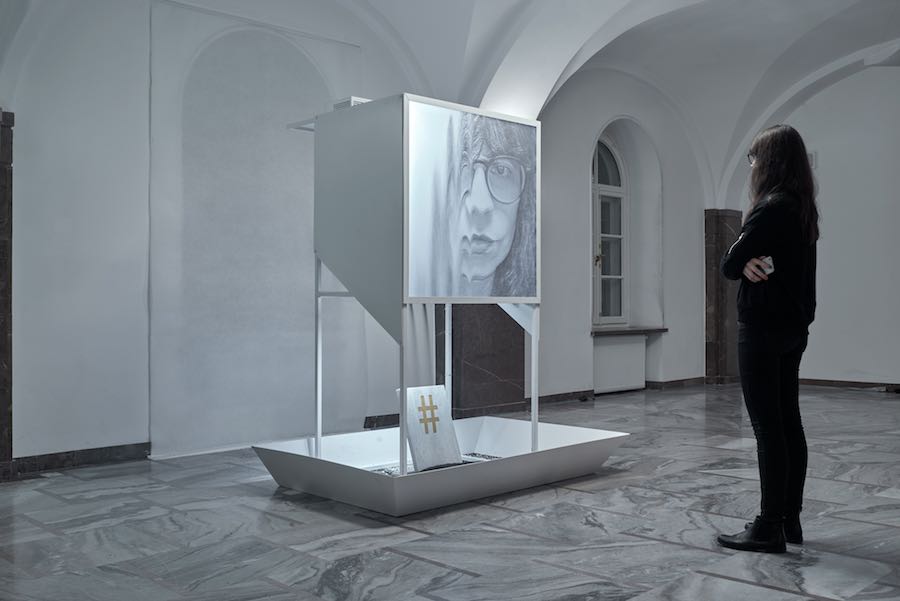 HASH2HASH the panGenerator's installation
Since 2010, Warsaw-based collective panGenerator creates unique works that explore the new means of expression and interaction through new media and technology. Their projects range from large scale interactive installations for museums and festivals to the novel musical interfaces and tiny wearables.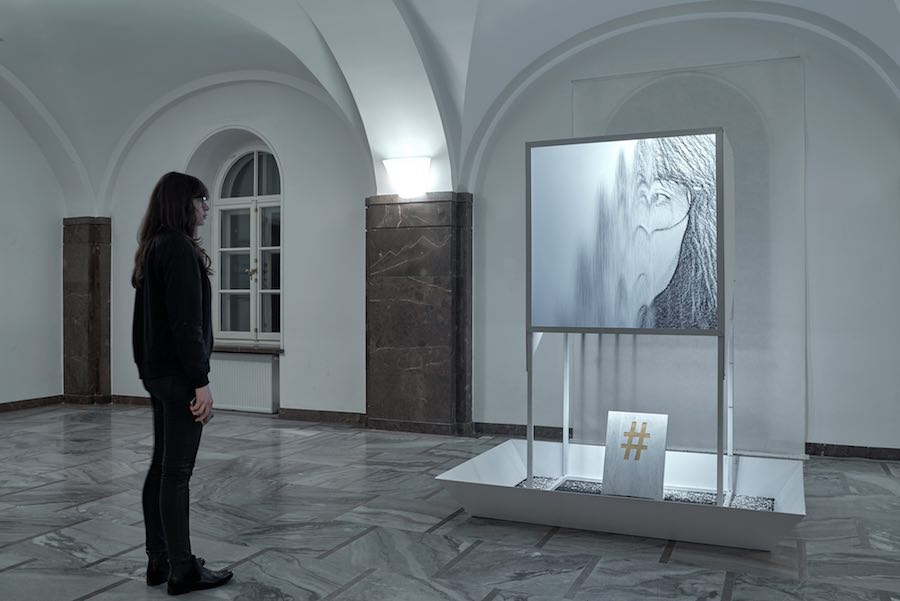 HASH2HASH the panGenerator's installation
The National Ethnographic Museum in Warsaw showcases and highlights all that's best about Poland's cultural heritage. There are costumes, handicrafts, furniture, Polish inventions, art, photographs; most of it is beautifully presented in what is a superb building.
For further information please visit, archipanic.com