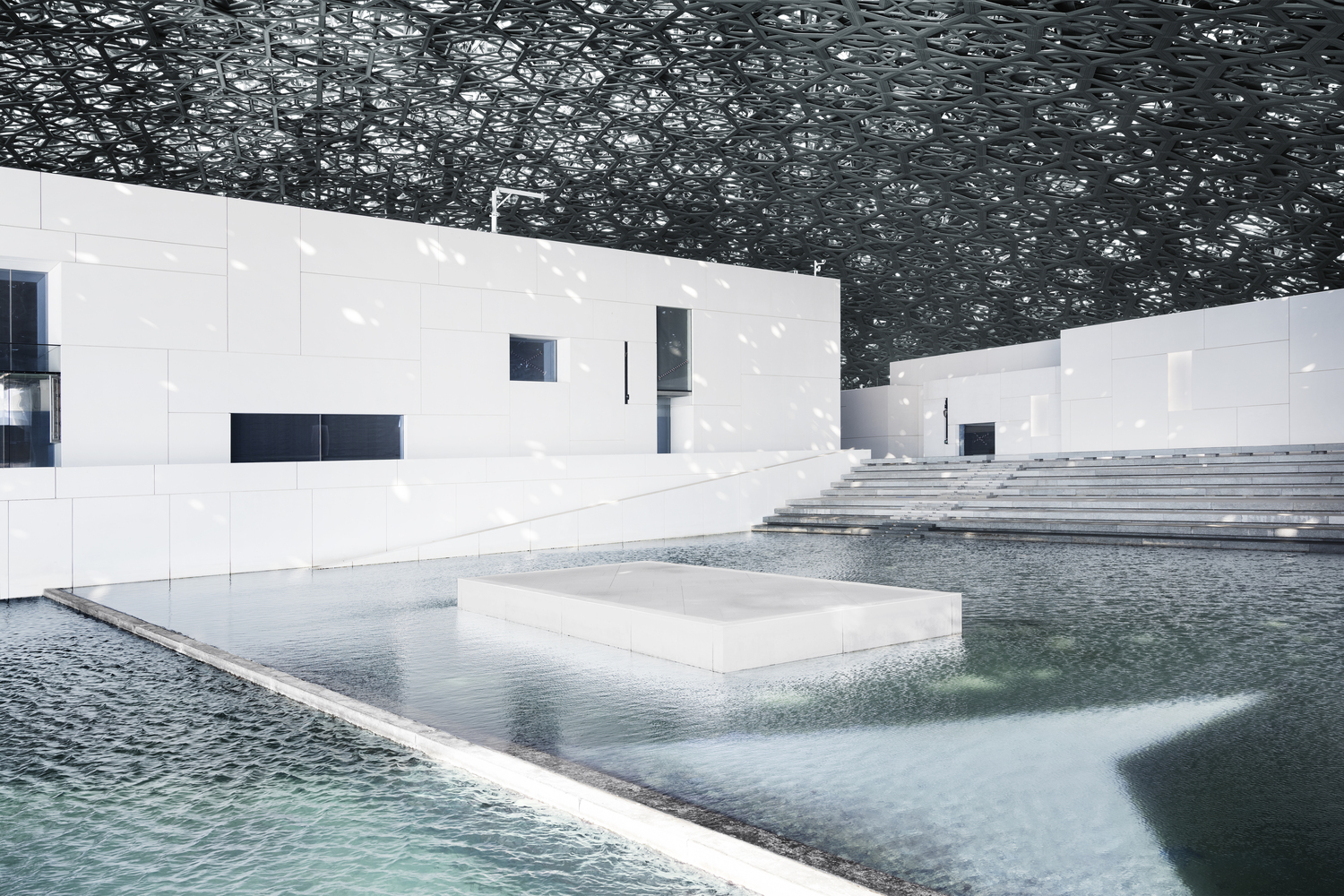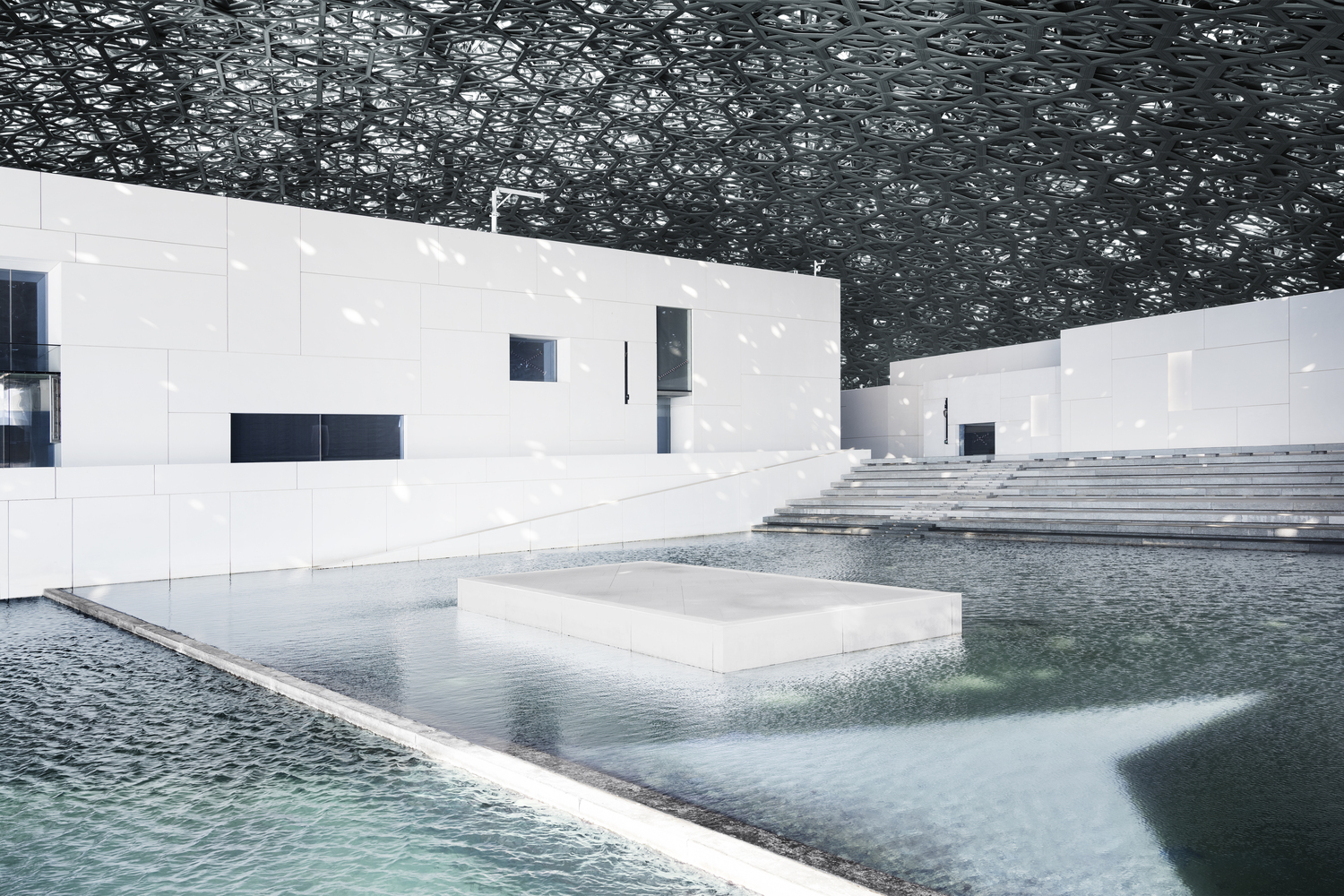 Louvre Abu Dhabi's plaza. Image © Mohamed Somji.
Opening celebrations will take advantage of the unique structure, with a series of concerts, performances and events planned for a variety of spaces beneath the building's 180-meter geometric dome. Comprised of nearly 8,000 arabic motif stars, the steel pattern will filter sunlight into a dramatic 'rain of light' on the museum's walls and floors that calls to mind shadows created by overlapping palm trees.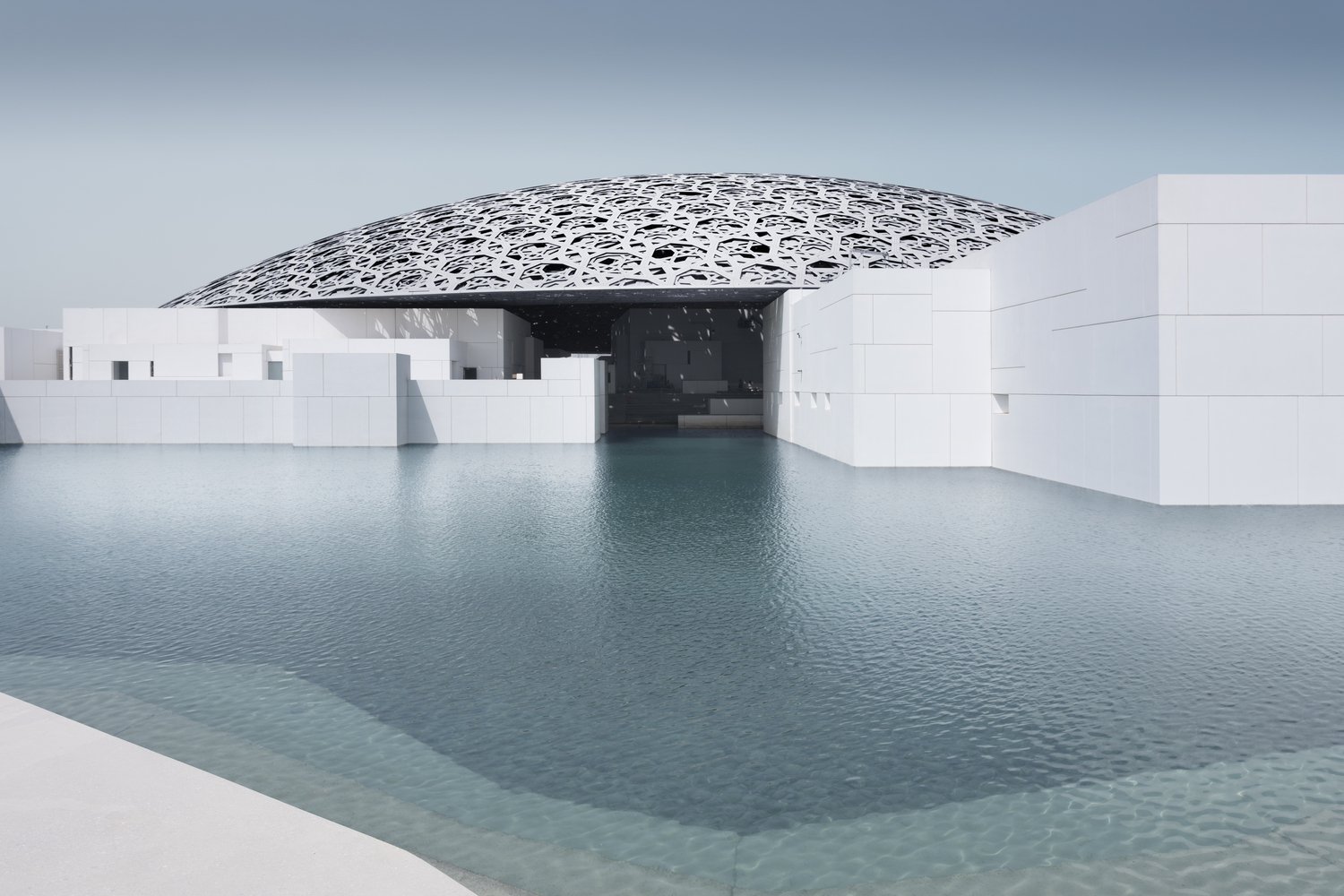 Louvre Abu Dhabi's exterior. Image © Mohamed Somji.
Museum galleries will display a collection of artworks and artifacts from the entirety of humanity, from ancient objects to contemporary art. Other programming includes temporary exhibition space, a museum store and cafe.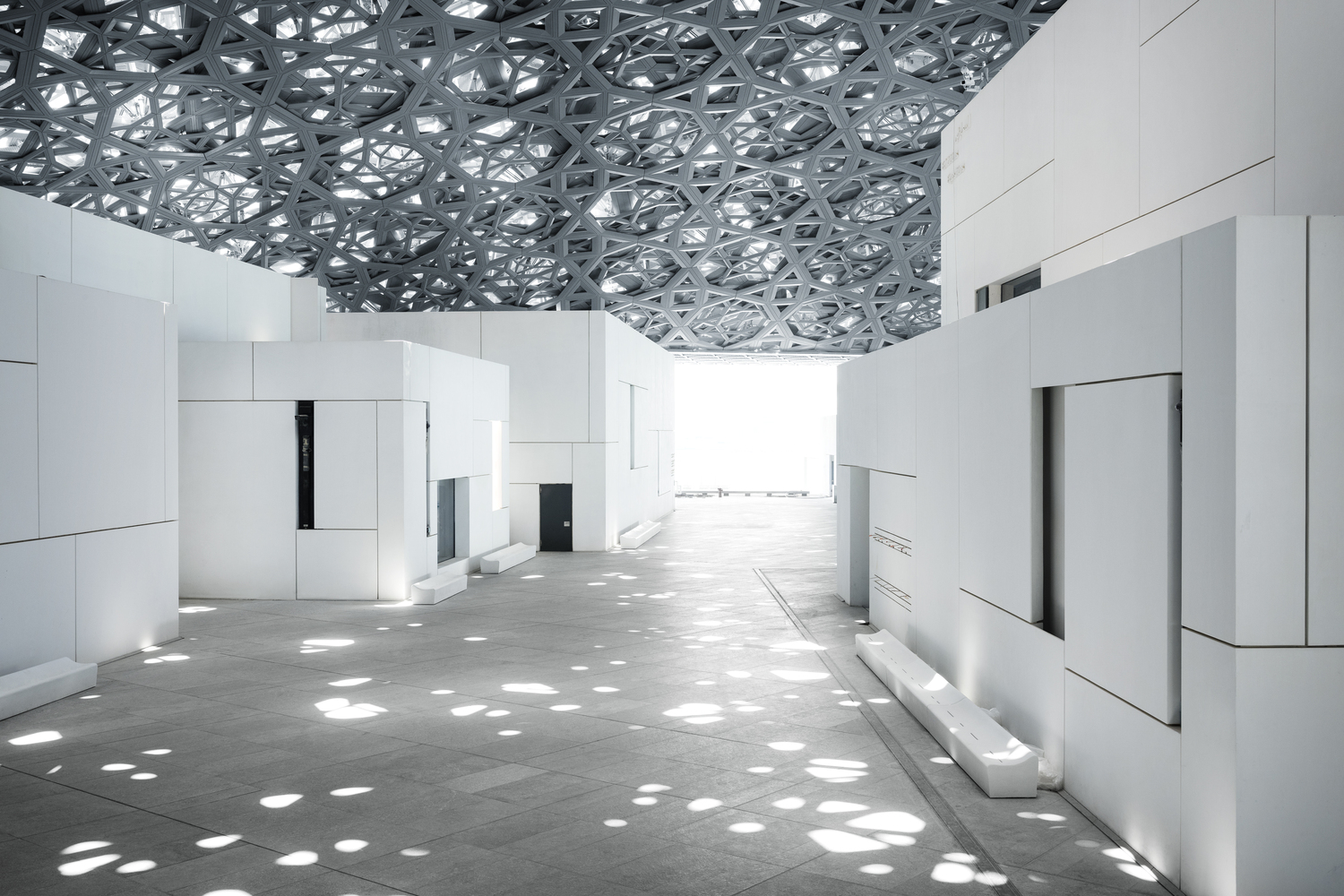 Louvre Abu Dhabi's 'rain of light'. Image © Mohamed Somji.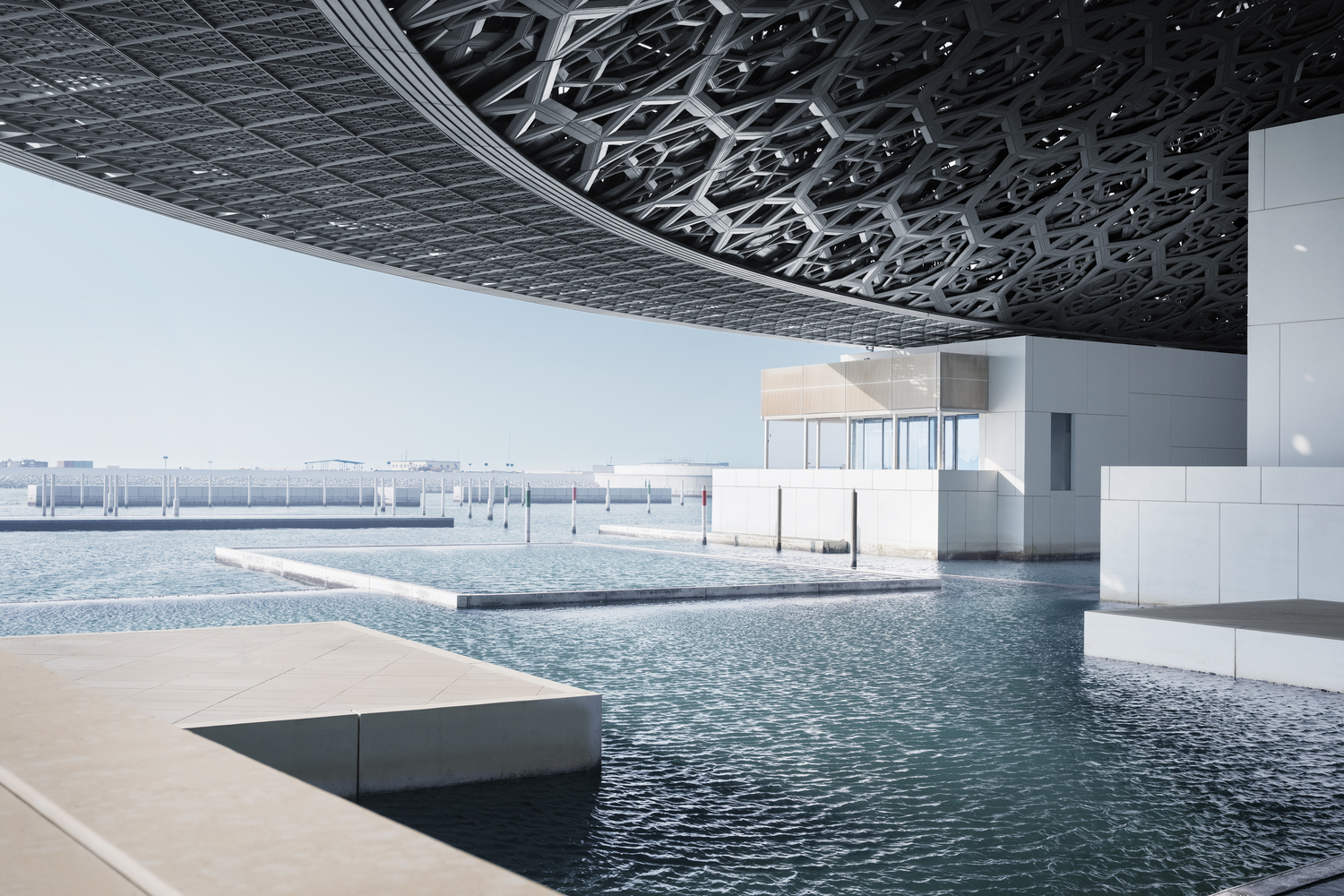 View overlooking the sea. Image © Mohamed Somji.
"After several years of studies and construction, guests will be able to enter this place of light, this revelatory meeting place of a number of planetary cultures beyond the seas and centuries," commented Jean Nouvel on the news. "It is an architecture that is protective of its treasures, it is a homage to the Arab city, to its poetry in geometry and light, and, under the large cupola, it is an evocation of the temporalities which inexorably punctuate the hours, days, and the passing of our lives."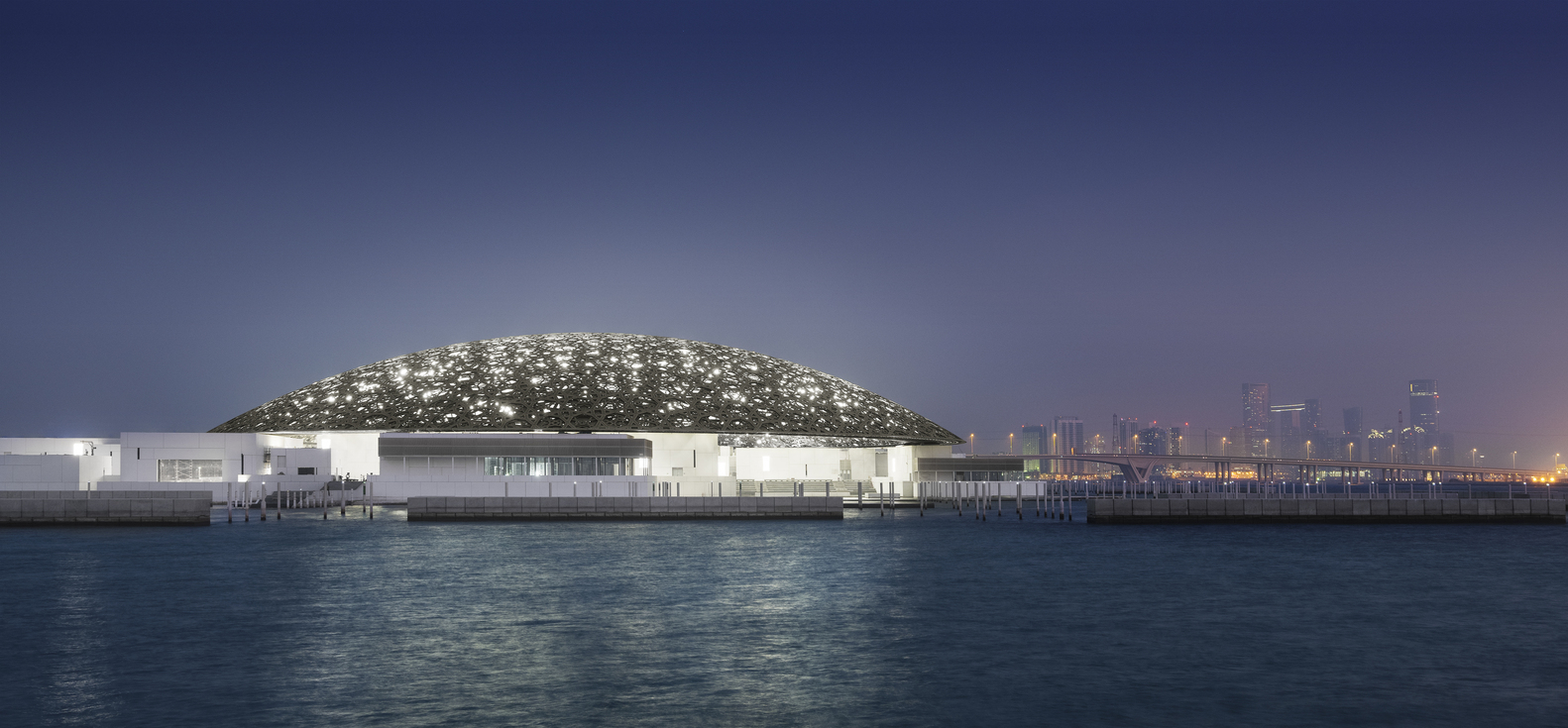 Louvre Abu Dhabi's exterior with Abu Dhabi's skyline (night). Image © Mohamed Somji.
For further information visit Archdaily.