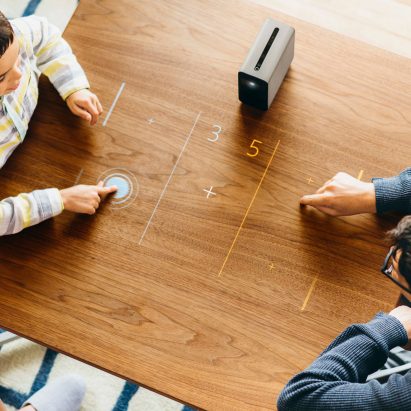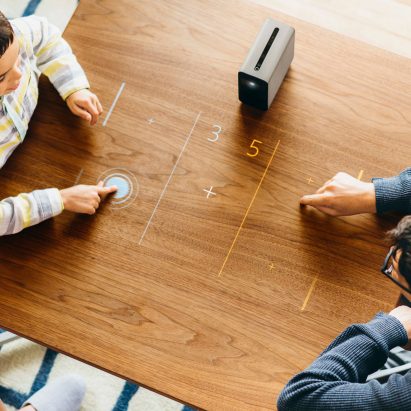 Sony's Xperia Touch projector
The Xperia Touch is an interactive projector that Sony's innovation division, the Future Lab, first previewed as an experimental concept at SXSW last year. Now Sony Mobile is gearing up to release the product to consumers from spring 2017.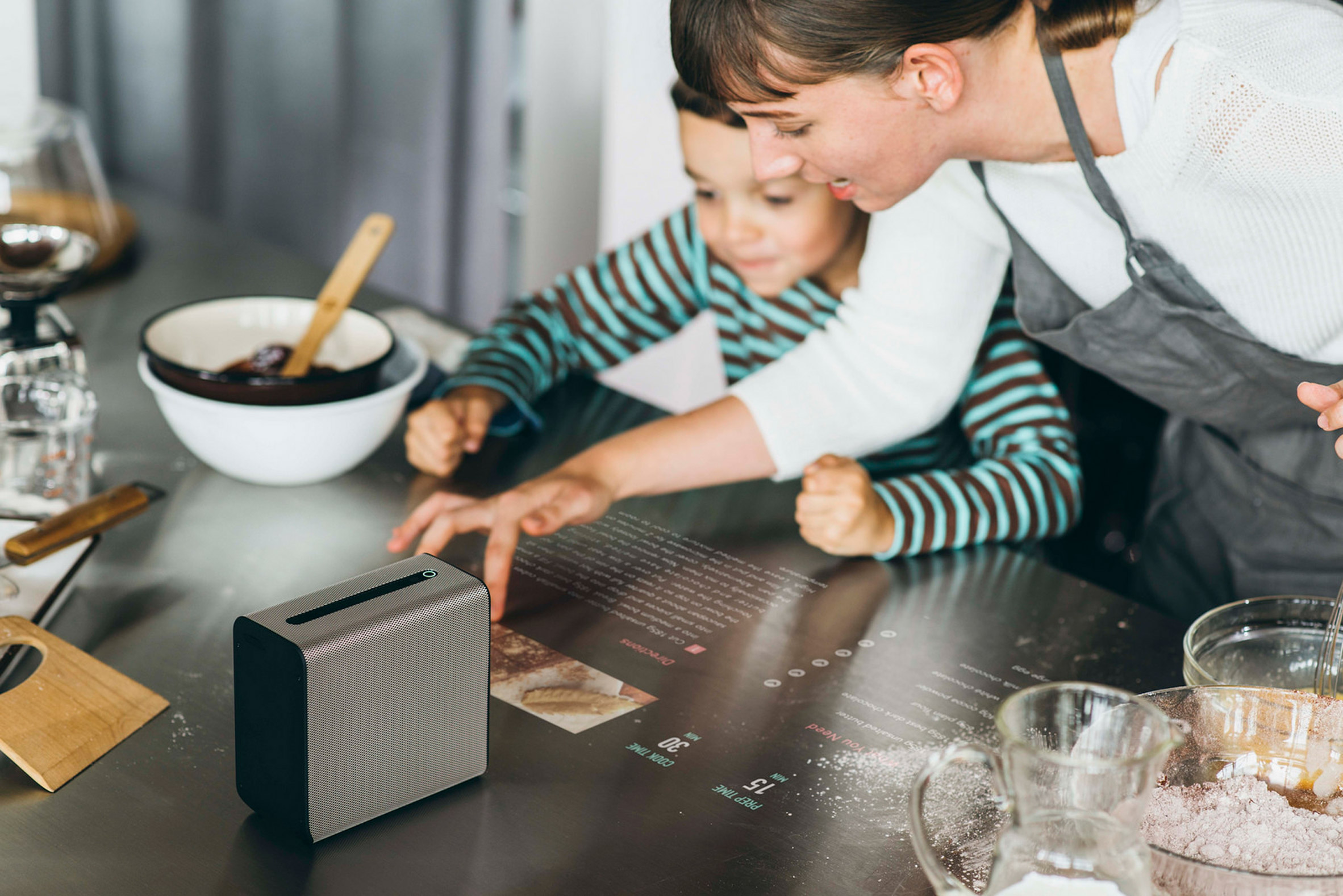 Sony's XPeria Touch projector
The projector turns any flat surface into a 23-inch high-definition touchscreen. It is able to detect movement corresponding to clicks and swipes, using a combination of infrared light and its built-in camera. Sony Mobile says the camera operates at 60 frames per second, meaning the interface is "fast, fluid and responsive to physical touch".

Sony's XPeria Touch projector
The company is positioning the Xperia Touch as a consumer device that can be used for gaming, education, online video streaming and communication. However, the Xperia Touch may also have applications in the design and architecture industries, where augmented-reality devices like the Microsoft HoloLens are already being put to use.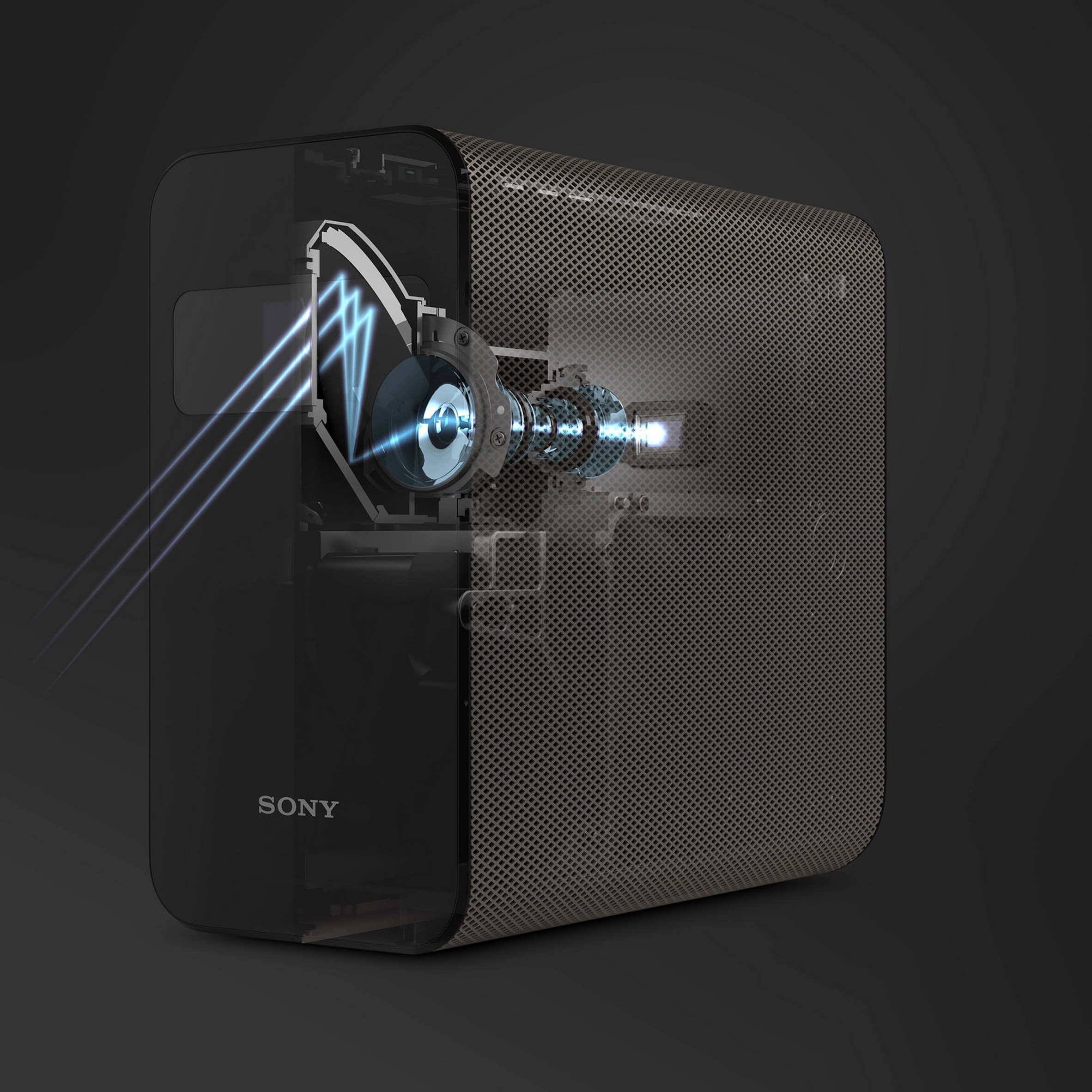 Sony's XPeria Touch projector
Architect Greg Lynn, who used the HoloLens in his design for the US pavilion at the 2016 Venice Architecture Biennale, said that the technology could make rolls of drawings a thing of the past. Unlike the HoloLens, the Xperia Touch creates a two-dimensional image; however, it has the benefit of freeing users from headsets. It projects either a horizontal or vertical display depending on user preference.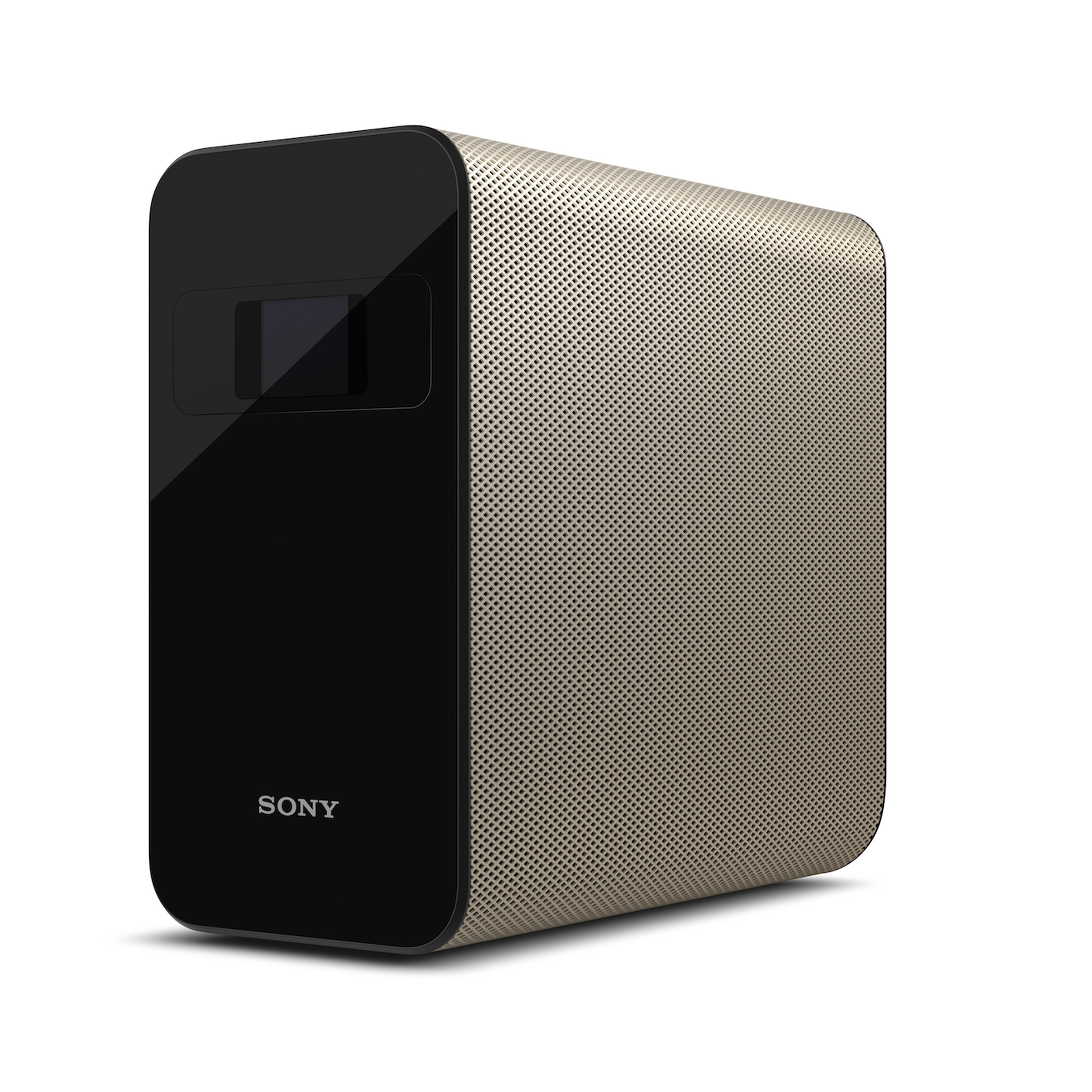 Sony's XPeria Touch projector
Enclosed in a compact mesh box, the projector runs the Android operating system, meaning it will be compatible with the full range of Android apps and Google Play Store downloads. Sony also envisages "the unique projection, touch capability and sensor architecture will provide developers with an entirely new platform on which to build and create".

The Xperia Touch launched at the Mobile World Congress, which was a couple of weeks ago in Barcelona. Other products launched at the event included the world's first driverless race car and a revamped version of Nokia's hit 17-year-old mobile phone, the 3310.
For further information visit Deezen.