---- If this post is not displaying properly, view it in your browser here: Mashed Fall Vegetables ---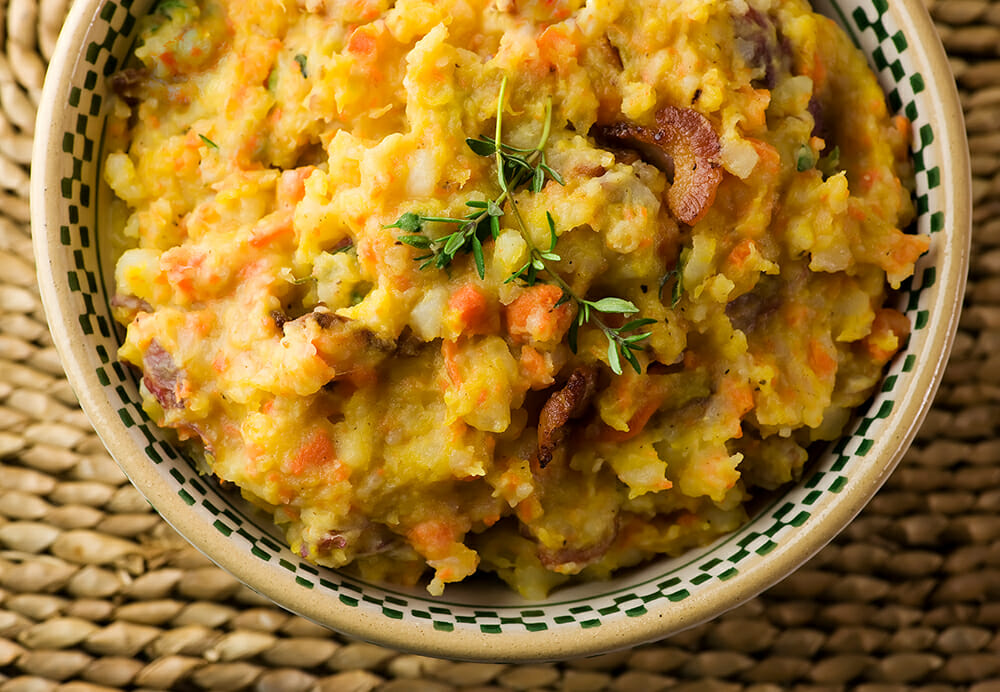 This recipe for mashed fall vegetables with bacon and thyme leaves plain mashed potatoes in the dust! Perfect for your Thanksgiving table.
Please come visit Framed Cooks for more recipes, pictures and kitchen adventures!