---- If this post is not displaying properly, view it in your browser here: Roasted Vegetable Egg Salad ---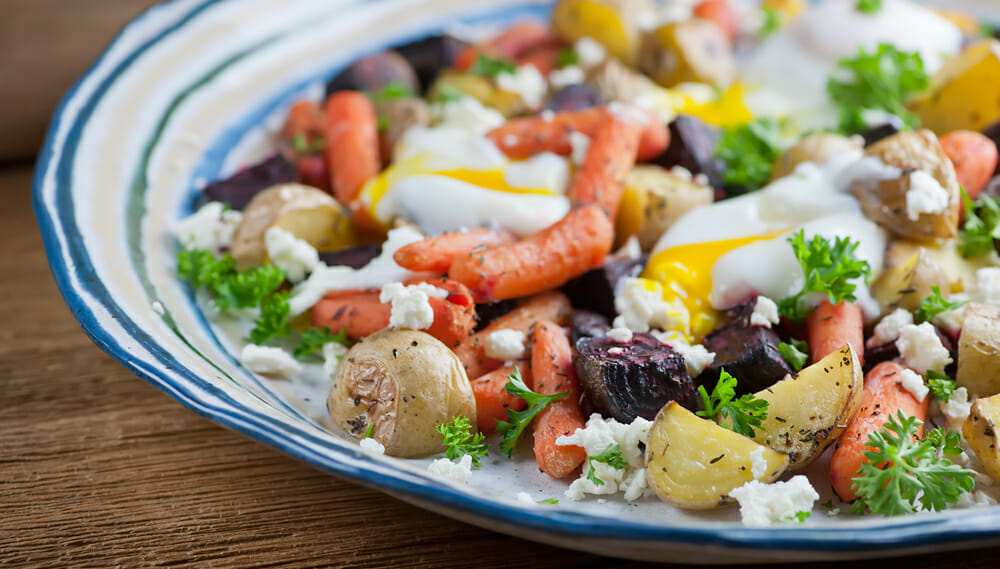 There's something about roasting vegetables that is just some kind of magic. Not that there is anything wrong with a plain old raw carrot, but when you take that same carrot, mix it up with some little potatoes and some beets and toss the whole thing with a little olive oil and salt and roast it until everything is warm and tender on the inside and a little crispy on the outside...that is Vegetable Magic. And when you add in some cheese and top the whole thing off with a poached egg...hello, GORGEOUS! Ready to give a whole new meaning to egg salad? Let's make it!
Please come visit Framed Cooks for more recipes, pictures and kitchen adventures!