---- If this post is not displaying properly, view it in your browser here: Seared Scallops with Tomato Cream Sauce ---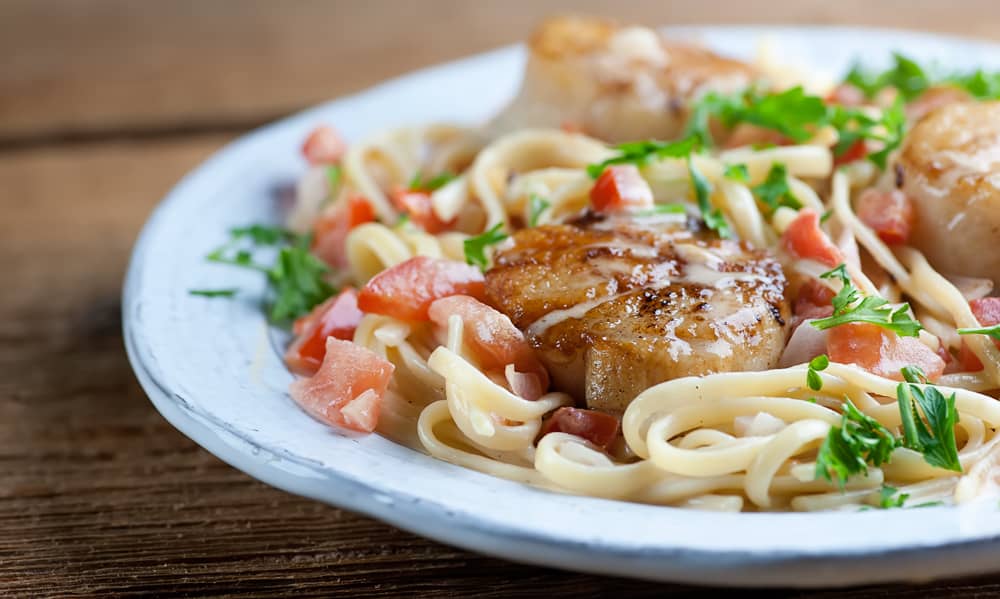 When it comes to seafood, shrimp is one of my very favorites. I just counted and there are over one hundred shrimp recipes oaths site -- and probably three times that number in my recipe idea notebooks. The Southern husband's favorite seafood is definitely scallops. And right now there are, um, about 20 scallop recipes in the blog archives. The shrimp have the scallops outnumbered 5 to one. So it only seemed fair that I up my scallop game with this dreamy, creamy recipe for seared scallops with tomato cream sauce.

Ready to fancy up your scallops? Let's make it!
Please come visit Framed Cooks for more recipes, pictures and kitchen adventures!