---- If this post is not displaying properly, view it in your browser here: Slow Cooker Chicken Potato Soup ---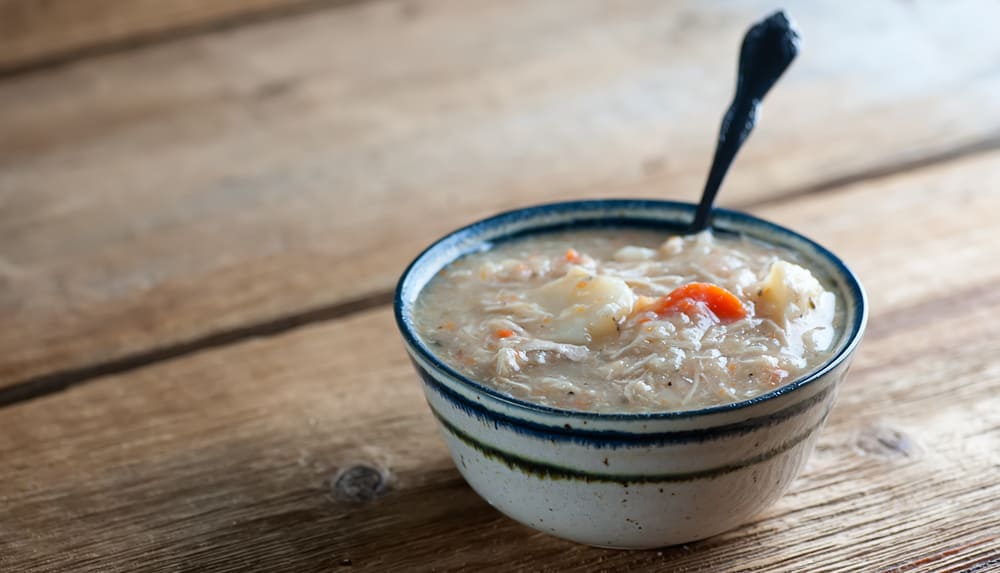 Ah, this chicken soup! It has so many things going for it, not the least of which is that it cooks up low and slow all day long in your slow cooker, which means that you will walk in to your kitchen at the end of the day and it will dawn on you that yes, dinner is pretty much almost made. Along with that, it's packed with carrots and celery and sweet onion and potatoes, so not only is it scrumptious and super easy, it's also good and good for you. It's the soup that keeps on giving. Let's make it!
Please come visit Framed Cooks for more recipes, pictures and kitchen adventures!