---- If this post is not displaying properly, view it in your browser here: Creamy Tomato Meatball Soup ---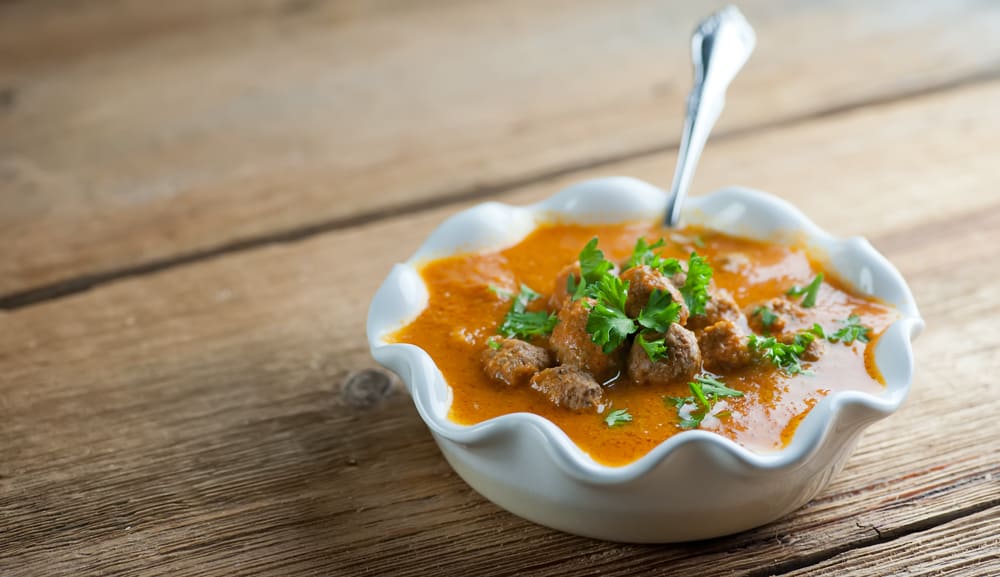 So, did everyone have a merry holiday and and happy New Year's Eve? We did, and them some. We ate all the cookies and all the chocolate and all the cheese, and drank all the wine and you KNOW we ate all the holiday dessert. We reveled into the night and then got up and had breakfast sandwiches. And then on January 2nd we tried to button our jeans. Um.

So in our house, when there are jeans-buttoning issues, we dive into the Whole 30, which you can find out more about by clicking here, but in a nutshell is thirty days of getting back to a healthy eating of veggies and protein and healthy fats and while there is no wine or chocolate or cheese, there are loads of great things to eat. And one of them is this dreamy creamy Tomato Meatball Soup. Ready to be warm and wonderful and healthy? Let's make it!
Please come visit Framed Cooks for more recipes, pictures and kitchen adventures!