---- If this post is not displaying properly, view it in your browser here: Chocolate Mint Crackle Cookies ---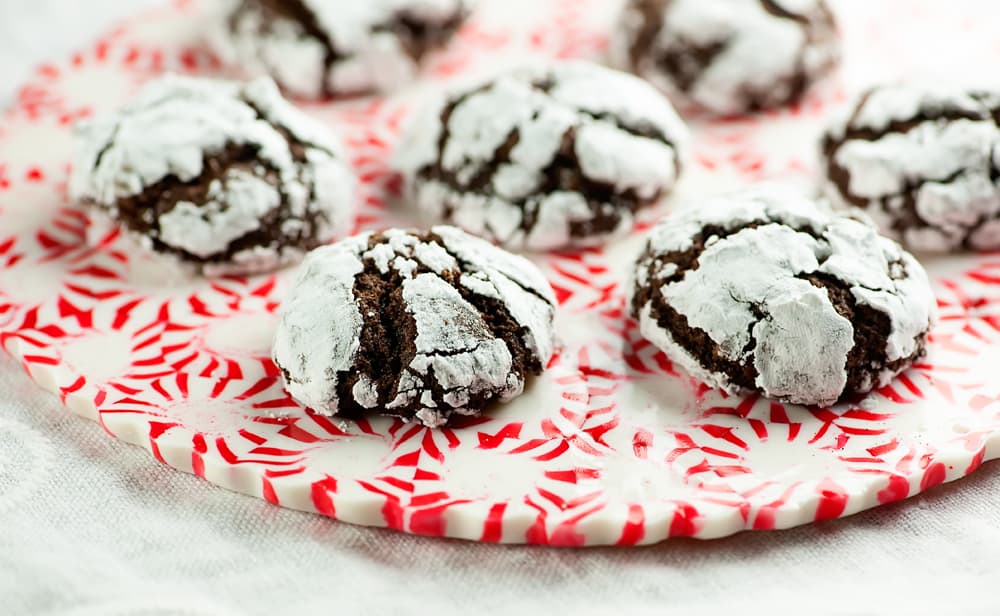 This recipe for chocolate mint crackle cookies has been a long time coming to the blog, because I wrote it up in the midst of LAST year's holiday season, but by the time I had it all figured out my blog schedule was already full of other holiday recipes, with no room to squeeze in these cookies. As a result, the Southern daughter (who is perfectly happy to bake holiday goodies all year round) has asked me about one billion times for the recipe. Which I keep sending her, but now here it is for posterity...for her and anyone else who likes a little peppermint in their chocolate cookie. Ready for some sweet deliciousness? Let's make them!
Please come visit Framed Cooks for more recipes, pictures and kitchen adventures!