---- If this post is not displaying properly, view it in your browser here: Bacon and Eggs Spaghetti ---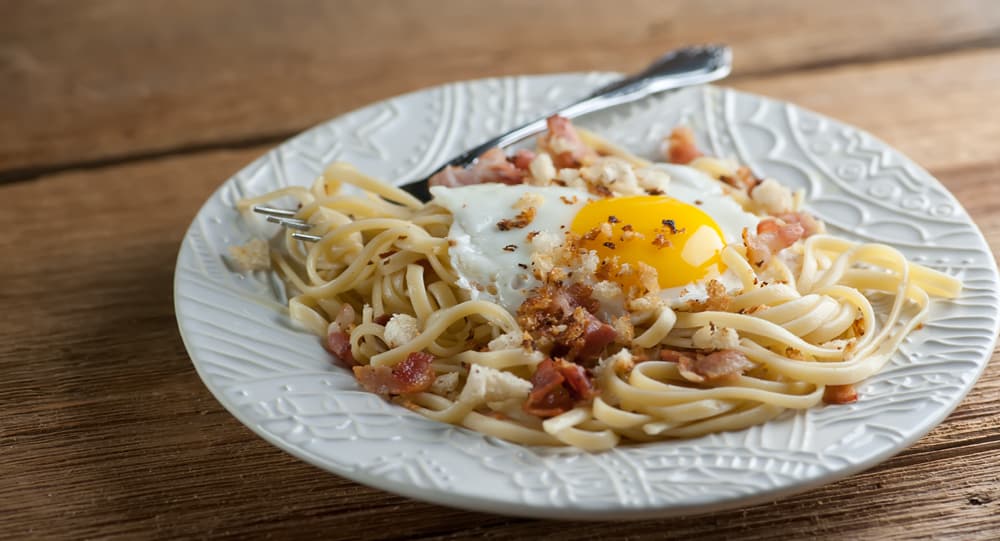 This is most definitely a Thursday night recipe, and here's what I mean by that. It's Thursday. The weekend is so close, but so far. You've made your way through MondayTuesdayWednesday with a fair amount of energy, but by the end of Thursday, you are, well, TIRED. And every Thursday, the folks in your house are still expecting dinner. Sure, you could just scramble up some eggs...or you could turn to this recipe, which is quick, delicious, super-easy comfort food and a whole new spin on eggs for supper. Ready for a simple and simply delicious supper? Let's make it!
Please come visit Framed Cooks for more recipes, pictures and kitchen adventures!