---- If this post is not displaying properly, view it in your browser here: Carrot Leek Mustard Tart ---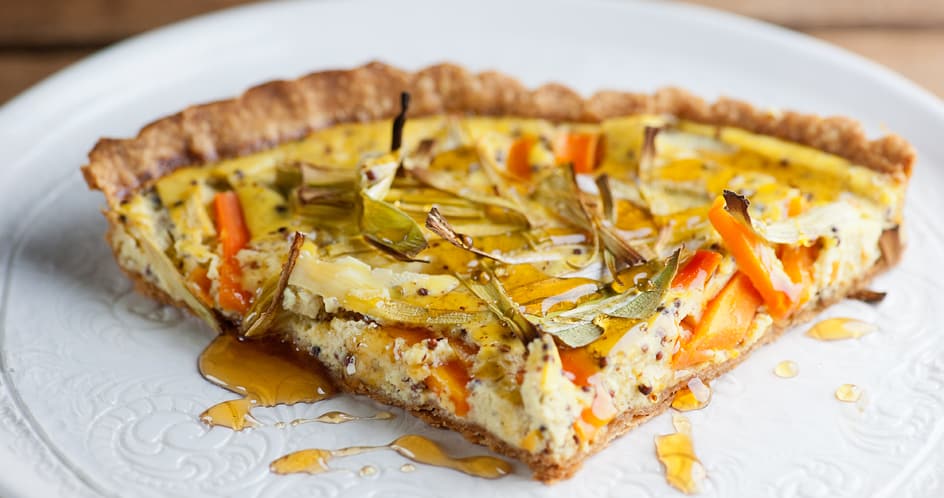 If you ask the Southern husband what his favorite flavors are, odds are he will have both mustard and honey at the top of the list. Our fridge always has multiple jars of mustard in it, and our cabinet always has multiple jars of honey in it (his current fave is Cloister honey infused with bourbon, which the Southern daughter gifted him recently). As for me, I do love me some eggs, even without bacon.

So it kind of seemed inevitable that this Carrot Leek Mustard tart, full of eggs that have been whisked with sour cream and drizzled with a little honey, was meant to be. And to make things even more wonderful, it is so chock full of veggies that it is a perfect all-in-one meal. Let's make it!
Please come visit Framed Cooks for more recipes, pictures and kitchen adventures!