---- If this post is not displaying properly, view it in your browser here: Chicken Soba Noodle Salad ---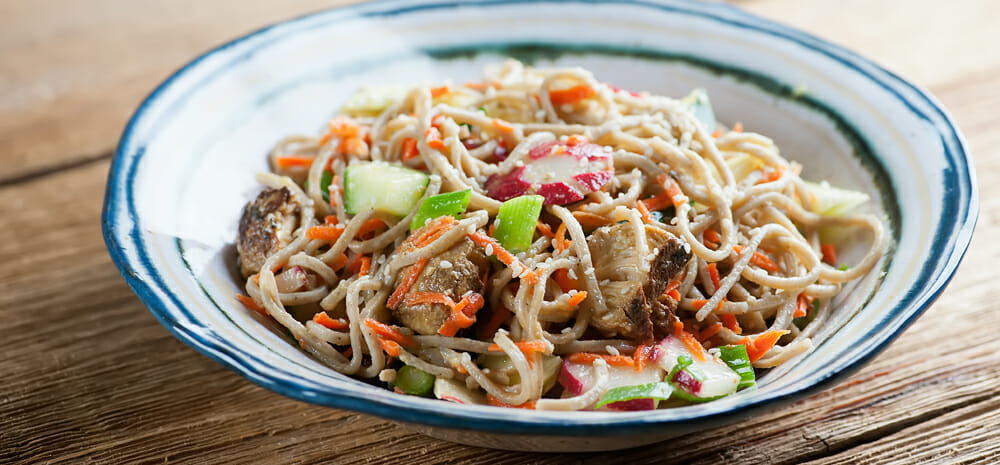 Leftover cooked chicken, how do I love thee? Let me count the ways...on the other hand, let me not, because we would be here all day. But one of the ways is definitely in this couldn't-be-easier recipe for chicken soba noodle salad. Soba noodles, all kinds of fresh chopped veggies, a little of your favorite vinaigrette dressing, and that cooked chicken, torn into bite-sized shreds. It's a healthy, hearty salad that helps welcome in spring with its colorful vegetables. Ready for some springtime salad deliciousness? Let's make it!
Please come visit Framed Cooks for more recipes, pictures and kitchen adventures!