---- If this post is not displaying properly, view it in your browser here: Shepherd's Pie Quesadillas ---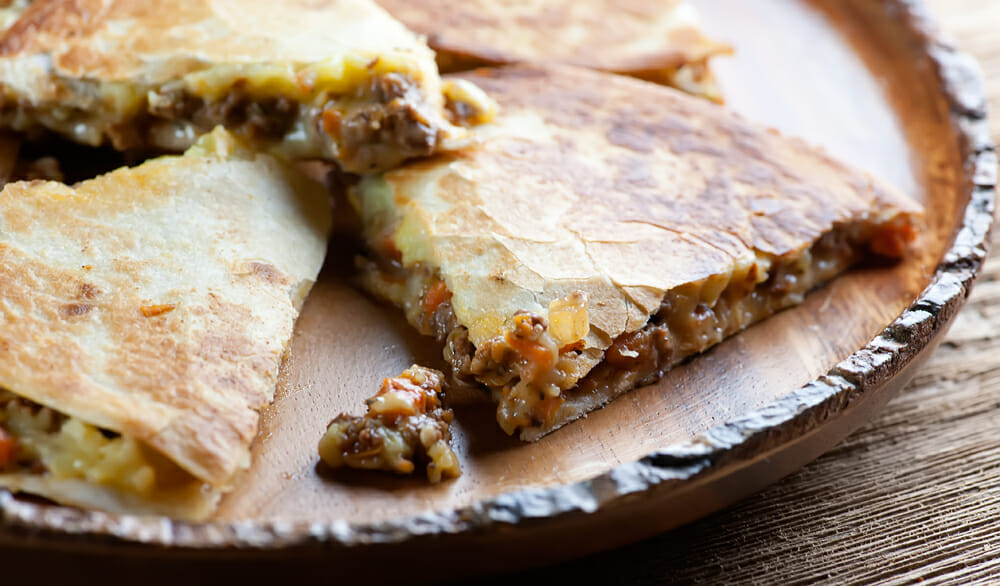 I know, my Irish mother is probably reading this post right now, the day before The Day (as we refer to St. Patrick's Day in my house) and wondering where on earth she went wrong...but I promise that if you look around a little on this website and many others you can absolutely find recipes for Irish brown bread and scones and many other delicacies from the land of my ancestors. But I'm guessing this is the only place you are going to find the delicious travesty that is shepherd's pie quesadillas. Crisp tortillas stuffed with a mixture of tender beef and carrots, mashed potatoes, and a little bit of cheddar cheese. Irish cheddar cheese, please...we need to be authentic. Let's make it!
Please come visit Framed Cooks for more recipes, pictures and kitchen adventures!