Vistek ProPhotoBlog ProFusion Expo: Some of the Hot Products You'll See at the Show
Every year, ProFusion Expo gives you the opportunity to get a hands on look at all the new, hot products that have been making the news.
This year, we have a huge line-up of hot products for you to check out, have your questions answered by manufacturer reps and yes, in some cases, even purchase at the show…
---
Just Some of the Hot Products that will be at ProFusion Expo 2018
Blackmagic Pocket Cinema Camera 4K – Booth 2910
The Blackmagic Pocket Cinema Camera 4K is the world's lightest, most portable, durable and full featured 4K digital film camera!
It's carbon fibre, polycarbonate composite body is packed with high end professional features such as state of the art 4K image sensor, MFT lens mount, external controls, 5 inch touchscreen monitor, professional audio, USB-C Expansion Port and more!
The unique portable design of the Blackmagic Pocket Cinema Camera 4K makes it perfect for use on everything from student films to big studio features!
---
Insta360 Pro 2 Camera – Booth 2404
Why shoot 8K if your viewers are on a headset or smartphone that can only render 4K? Insta360's new CrystalView player solves this problem and lets viewers watch 8K 360° video in full quality on Samsung Gear VR, Oculus Go, and mainstream iOS and Android phones.
The ultimate tool for professional VR filmmaking. Using six lenses, the Pro 2 covers every angle, and captures 2x 8K videos simultaneously. Together, they create immersive, life-like experiences. 60 & 120 fps modes keep action smooth. New in-camera HDR means that lighting stays natural, even when conditions vary in every direction.
---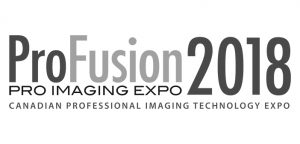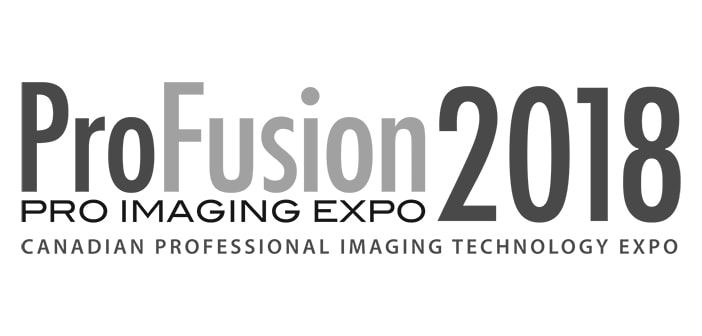 Click Here to Register for Free
---
Canon EOS R Mirrorless Camera – Booth 2010
Meet Canon's new addition to the EOS System, the EOS R camera. It packs a range of advanced features from a full-frame, 30.3 Megapixel CMOS sensor that captures gorgeous images, to a Dual Pixel CMOS AF system for fast and accurate autofocus, to impressive 4K video recording capabilities. All this comes in a compact and intuitive design that's compatible with RF, EF and EF-S lenses, opening a world of creative possibilities.
---
Nikon Z7 & Z6 Mirrorless Cameras – Booth 2419
Combining the advantages of a lightweight mirrorless design, a revolutionary new full-frame lens mount and matched lenses, a Nikon designed 45.7MP image sensor and seamless integration with Nikon's DSLR system—including the NIKKOR lenses you love—the Z 7 is a camera unlike any before it. And yet, it's unmistakably a Nikon. This is mirrorless reinvented.
The Z 6 is perhaps the most adaptable camera Nikon has ever created. It's at the sweet spot of speed, resolution and low-light performance. All combined with the advantages of a lightweight mirrorless design, a revolutionary new full-frame lens mount with matched lenses and seamless integration with Nikon's DSLR system—including the F-Mount NIKKOR lenses you love. This is mirrorless versatility as only Nikon could create.
---
Fujifilm X-T3 Mirrorless Camera – Booth 1204
The FUJIFILM X-T3 features a newly-developed back-illuminated "X-Trans CMOS 4" sensor, the fourth generation to feature in the X Series. Boasting a resolution of 26.1MP, the sensor uses a unique colour filter array, synonymous to X-Trans CMOS sensors, to control moiré and false colour without the use of an optical low-pass filter. Its back-illuminated structure enhances image quality while maintaining a high S/N ratio. Furthermore, ISO160, previously available only as extended ISO, is now part of the normal ISO range, allowing you to achieve incredibly clean, noise free images.
---
MOZA Air 2 – Booth 1717
Empowered by the newly optimized high torque motors and the new generation FOC technology, MOZA Air 2 is capable of handling most DSLRs, mirrorless cameras and pocket cinema cameras, weighing up to 4.2 kg (9 lbs). This allows you the freedom to choose from a wider range of camera and lens combinations and accessories.
The Moza Air 2 includes a newly designed versatile and adaptable modular ecosystem to allow filmmakers to operate in whatever way is most productive for them.
This means you can use the MOZA Thumb Controller, iFOCUS, camera cage, camera backpack, dual handle to distribute control of gimbal pointing, FIZ and camera controls in whatever way makes sense for your shot.
---
Hive Lighting Hornet 200-C LED Studio Light – Booth 1813
Using only 150 Watts, the HORNET 200-C is equivalent to a 650 – 1000W incandescent and 2.5X brighter than the original Wasp 100-C. This is the brightest single point colour changing LED in the world. With an expanded LED array, we not only increased output, but created the widest colour gamut of any Hive light. This means more options, more control, and a fuller brighter light across the colour spectrum. All of this is packaged in a 9" long body, weighing only 2.6lbs.
---
Westcott Flex Cine Lighting System – Booth 1816
Patented Flex LED mats are offered in a variety of sizes with daylight or bi-colour options. These pro flicker-free lights provide consistent output with pristine 95-98 CRI ratings, water-resistant exteriors, and pliable framework that can be used anywhere.
Available in sizes ranging from 10×3″ to 2×2′, Flex Daylight LED Mats are perfectly balanced at 5600K to quickly and easily complement the available lighting on your next production.
Flex Bi-Color LED Mats are available in sizes ranging from 10×3″ to 1×2′. Each bi-colour mat is designed with higher-output LEDs so that you don't have to compromise output for versatility. These mats include a sleek digital dimmer that allows for precise colour temperature tuning between 2800K and 6000K.
---
SlingStudio System – Booth 1805
The industry's first portable, wireless multi-camera broadcasting platform. Monitor, record, switch, edit and stream live HD-quality video wirelessly to Facebook, YouTube, Twitch, Twitter/Periscope, Livestream, Ustream, Restream.io and other RTMP destinations. It's portable, affordable and easy to use.
---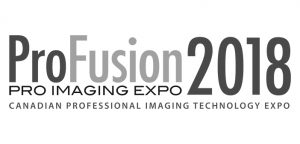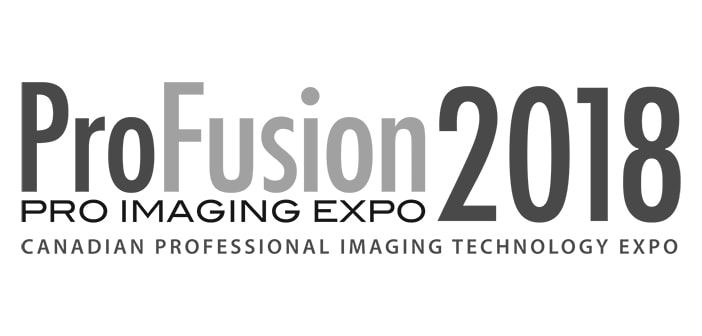 Click Here to Register for Free
---
The post ProFusion Expo: Some of the Hot Products You'll See at the Show appeared first on Vistek ProPhotoBlog.