If you want to create your Credit Repair website at a pocket friendly price then use our "Ready to Use" credit repair website template. We have a huge collection of credit repair website designs and credit repair landing pages which you can use.
Here is a preview of one of our credit repair website template which you can use to create your website:
Credit repair website template home page preview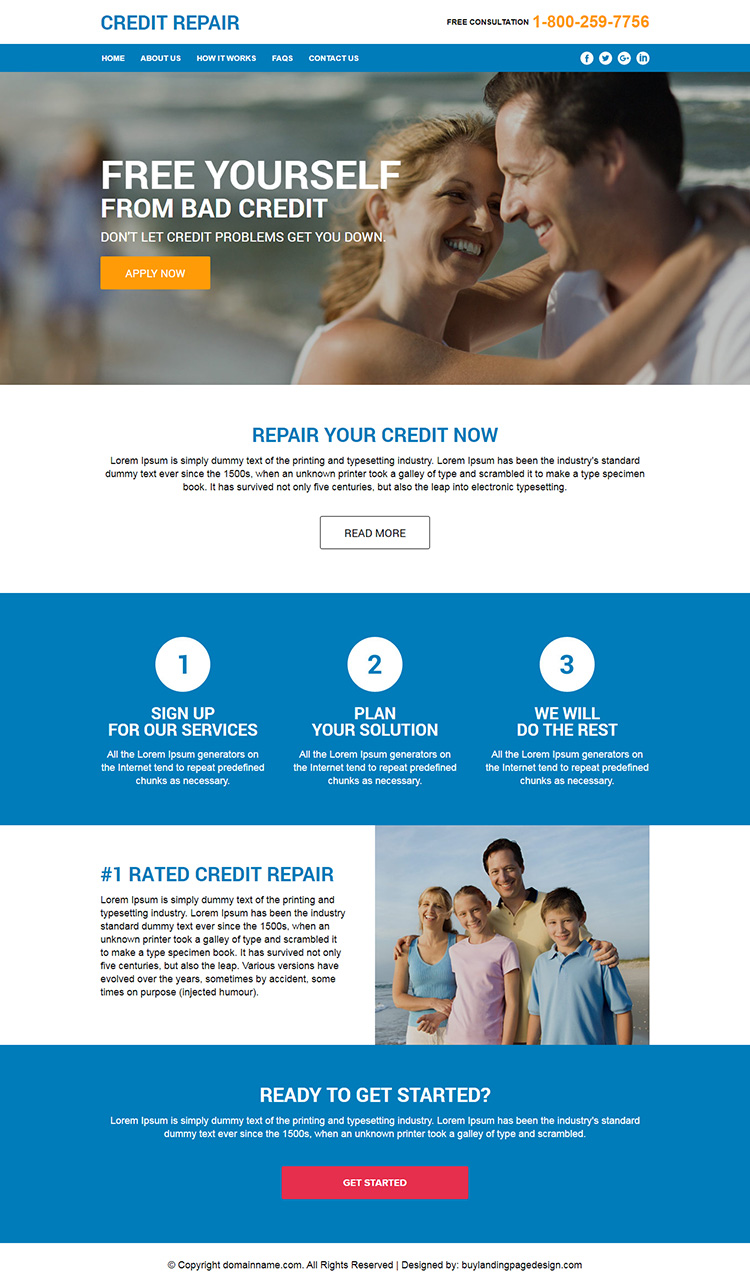 This responsive credit repair website template has 5 pages – Home Page, About Us Page, How It Works Page, FAQ Page, and a Contact Us Page
About us and how it works page preview

FAQ and contact us page preview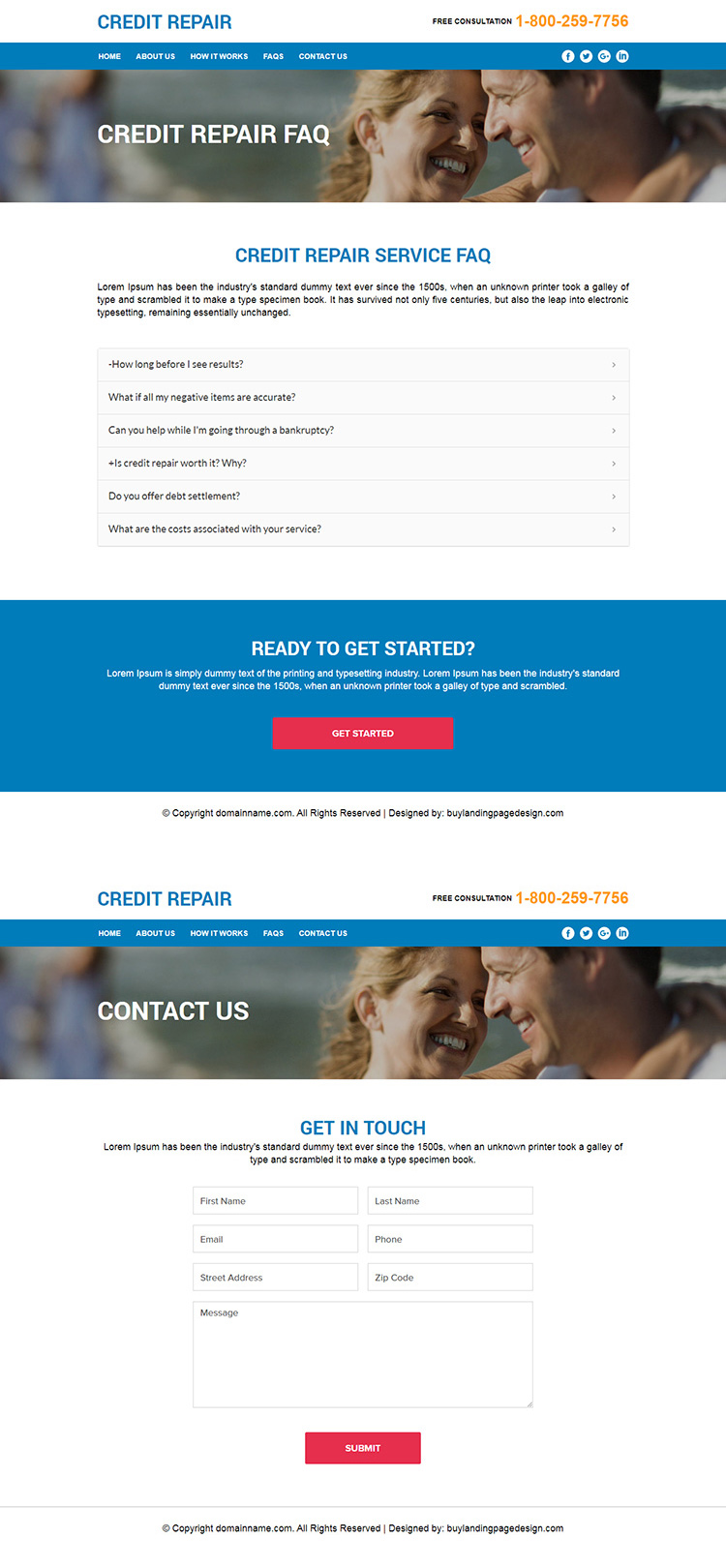 This is a page credit repair website design template. With our "Ready to Use" license we will customize this website template with your text, images, and logo. Implement live chat and tracking code. Upload the file to your hosting space. Your credit repair website will be live and you can start capturing leads within no time.
So, what are you waiting for? Get your credit repair website now and start capturing potential leads.
Custom Credit Repair Website
If you need a custom credit repair website designed then email us your requirements. We will get back to you with an estimated quote and time frame.
The post Want to create your credit repair website? appeared first on Buylandingpagedesign.com.